Wellesley Addition
Wellesley, MA | completed 2016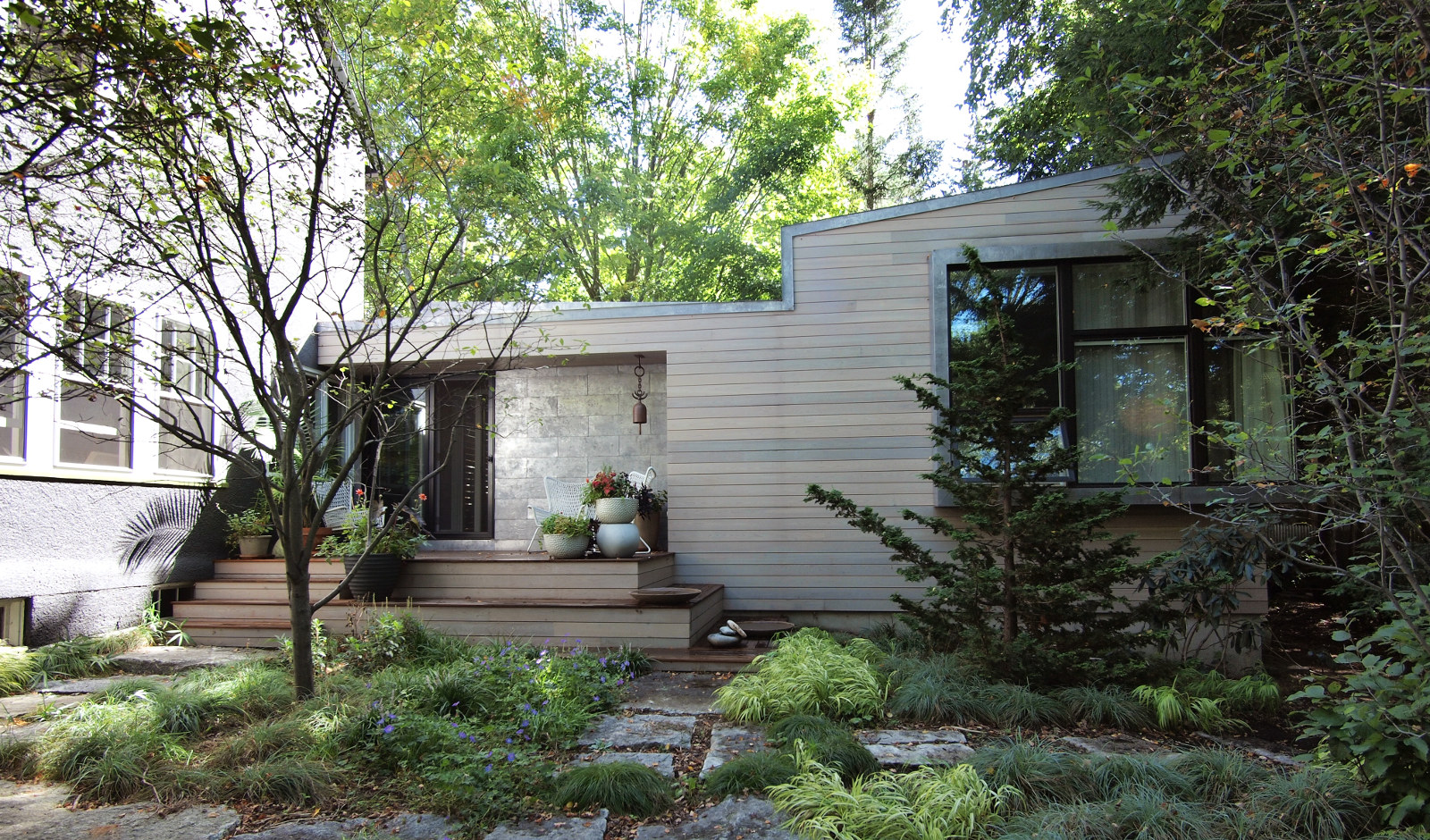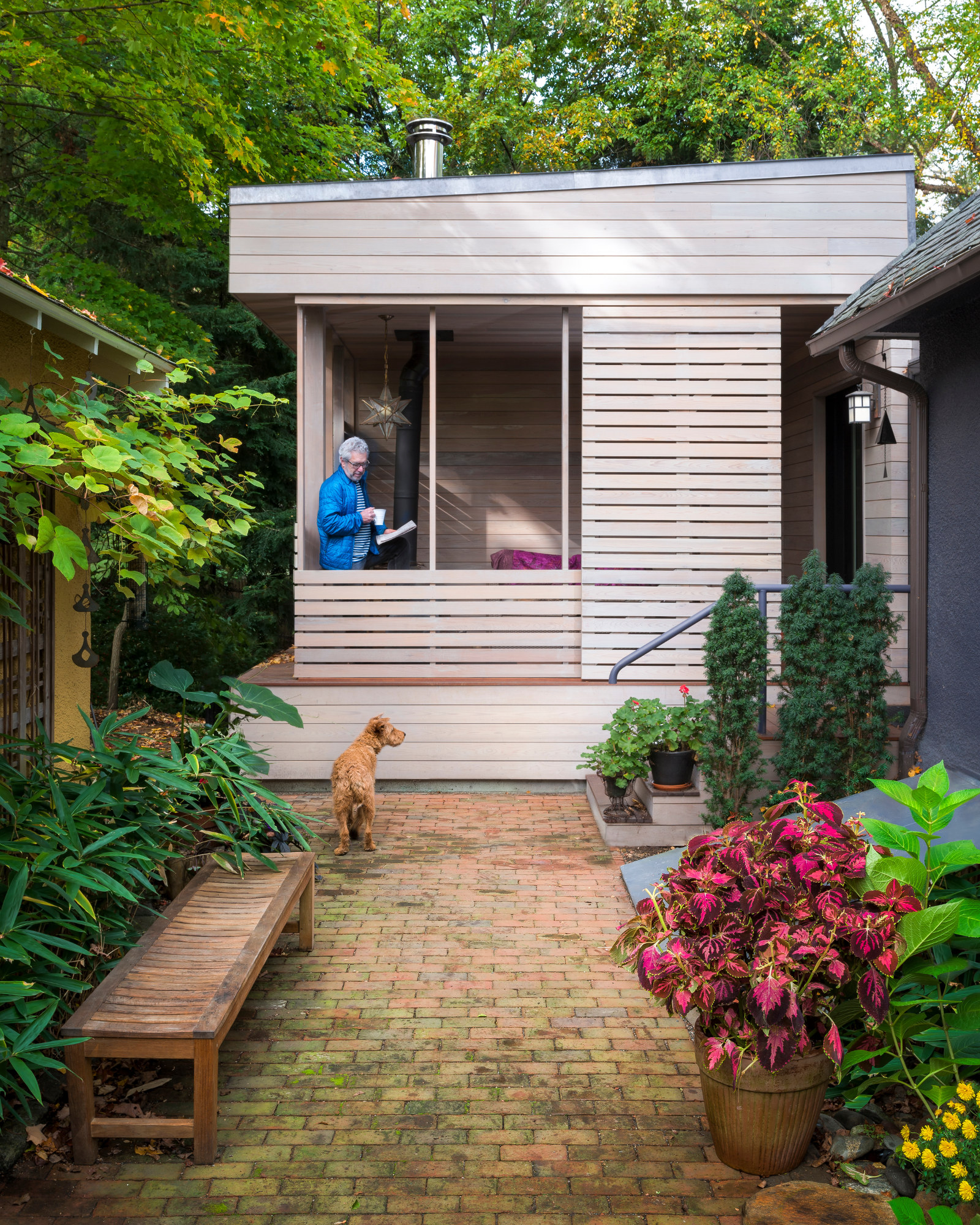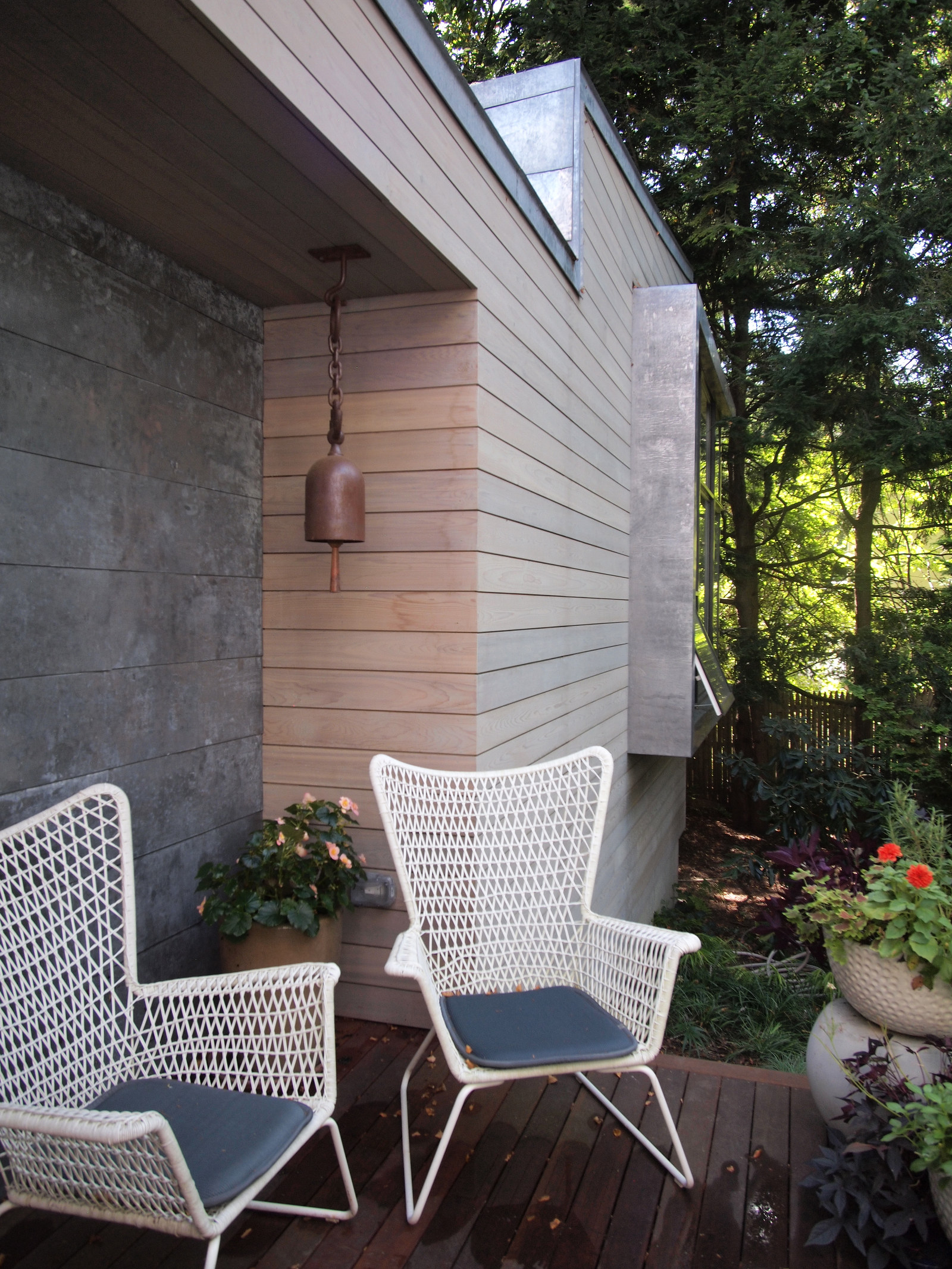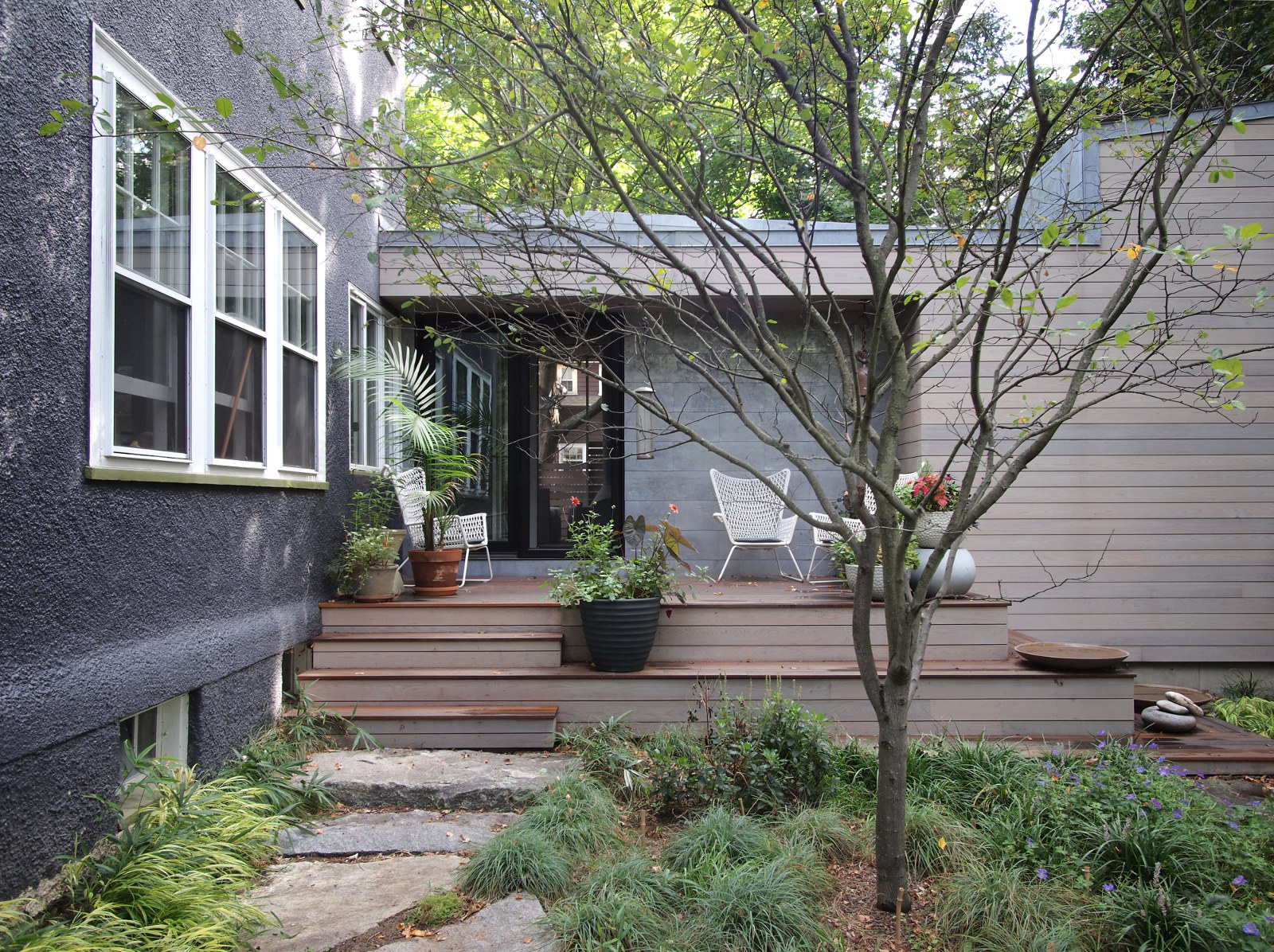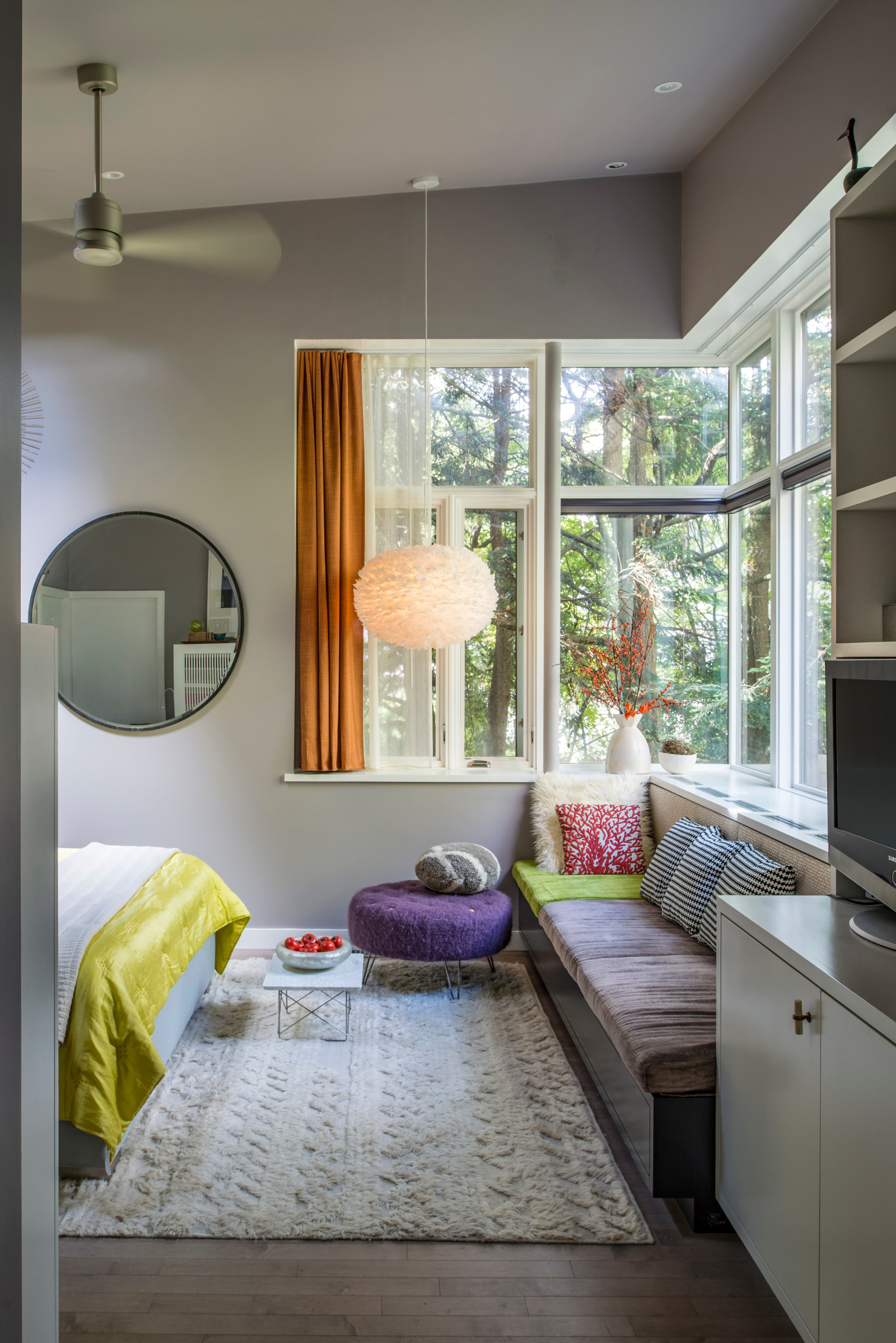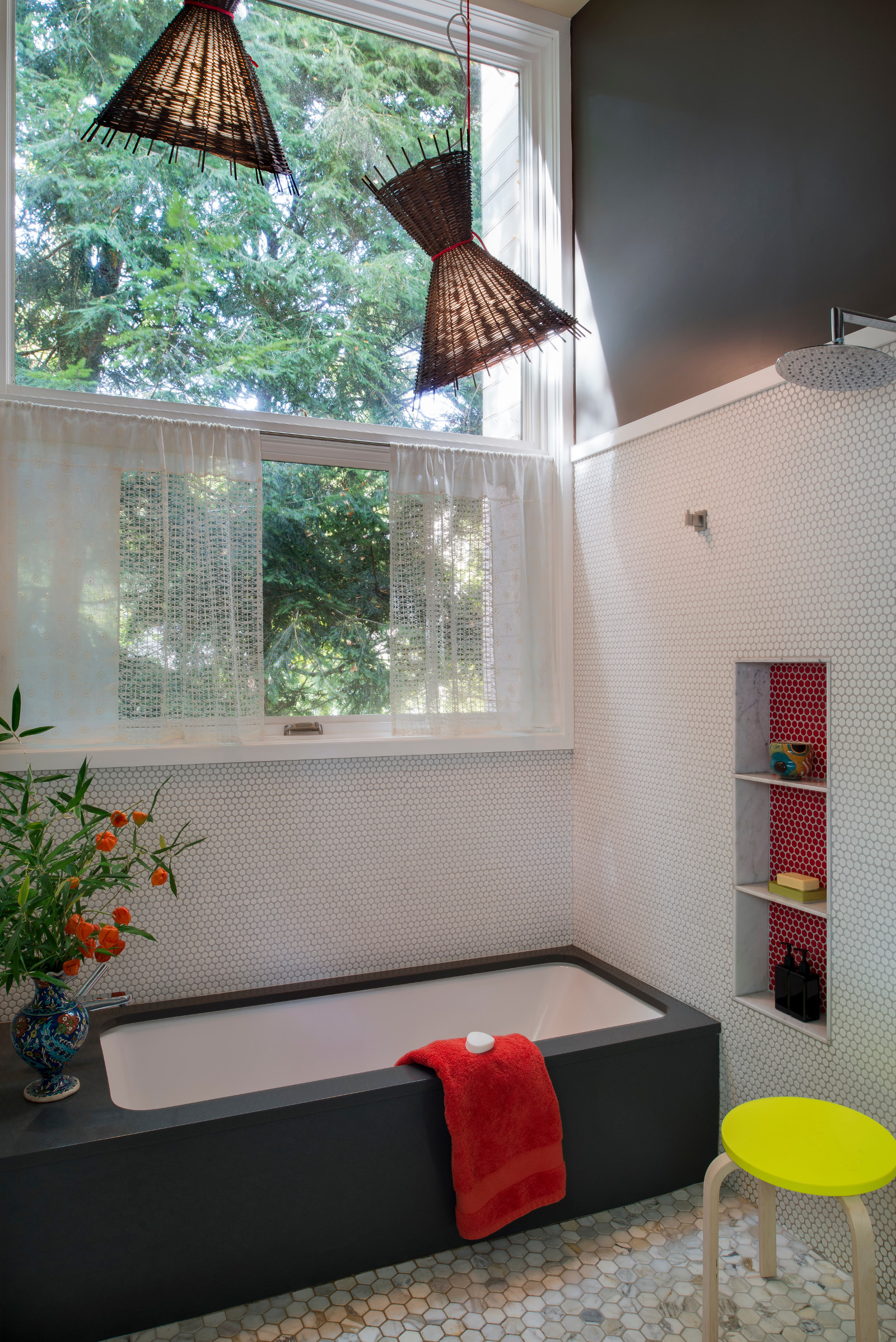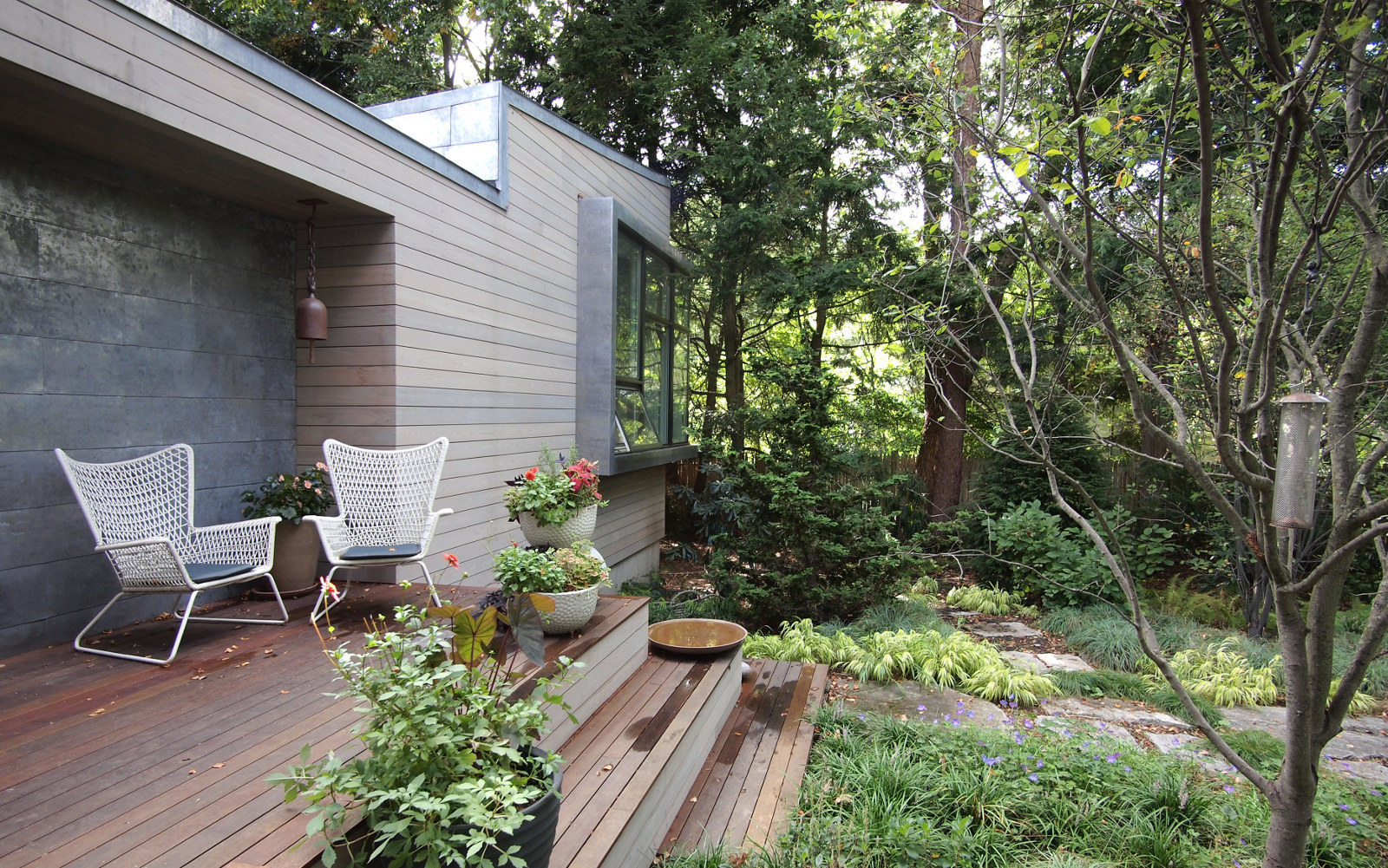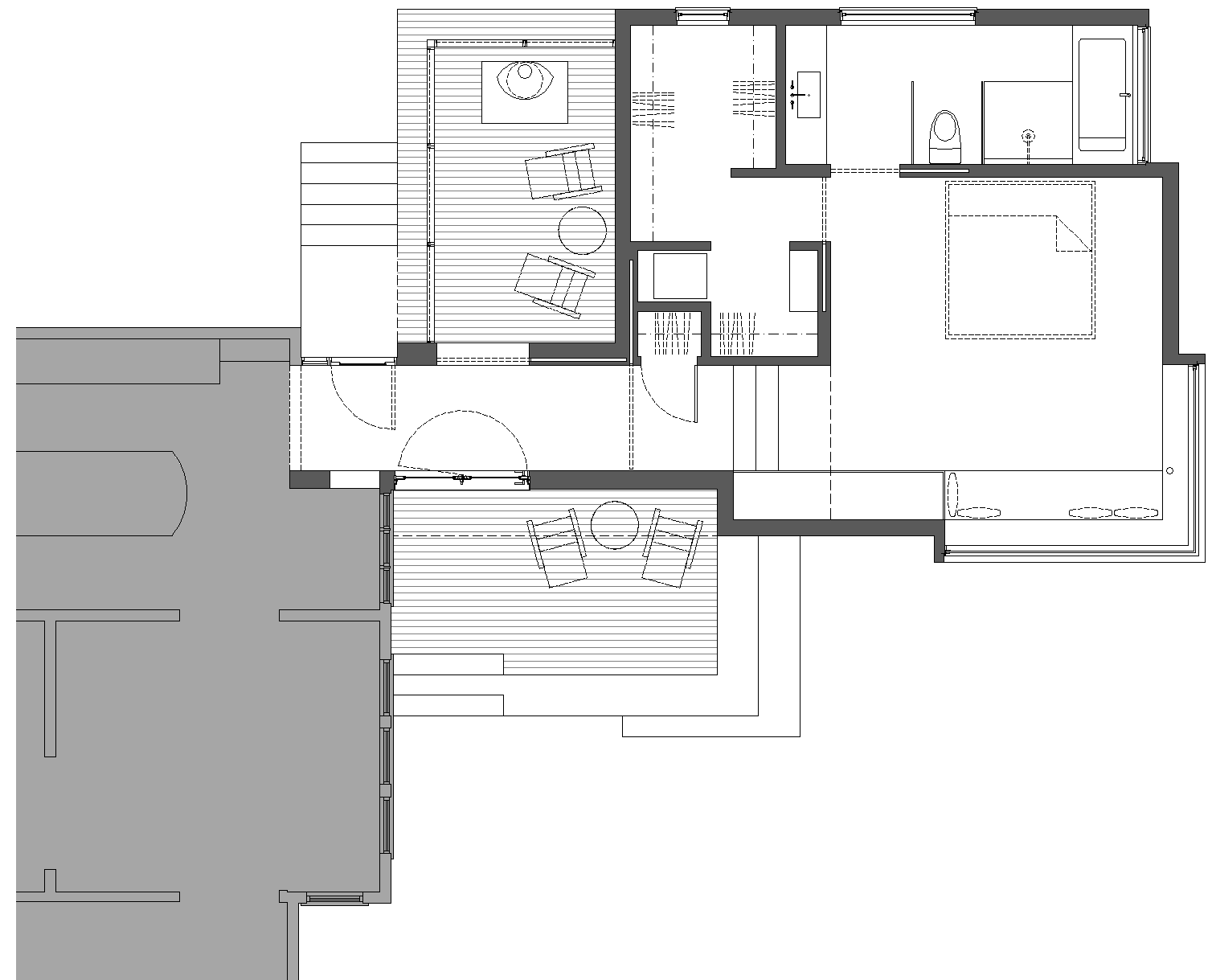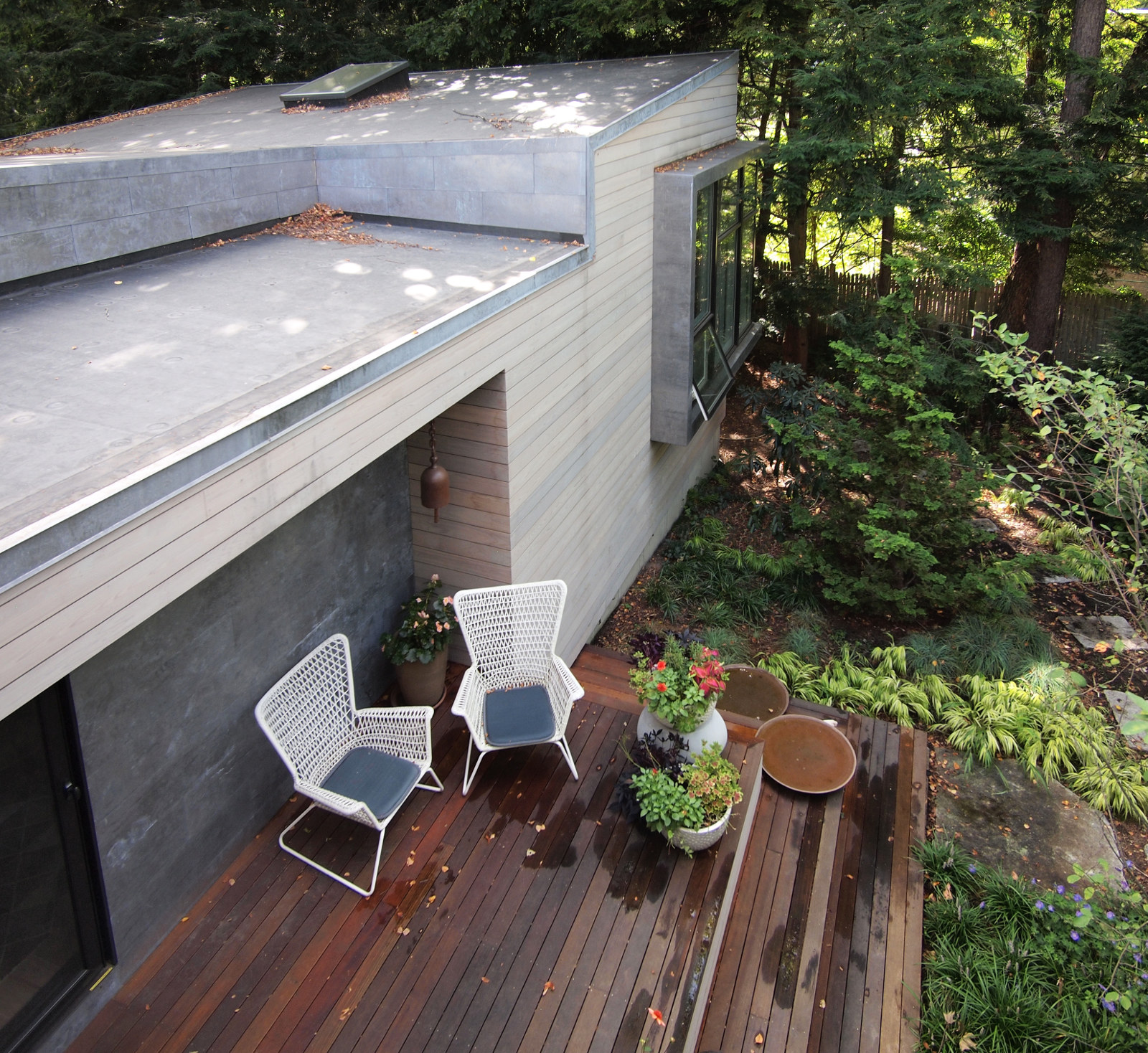 Wellesley Addition
Wellesley, MA | completed 2016
The owners of a 1920s cottage-style stucco-clad home in Wellesley asked Heather to design a simple and modern addition with a more spacious primary bedroom suite than the existing house could provide. The challenge on this corner lot, adjacent to an historic district, was to introduce a modern addition that would harmonize with the existing traditional home and surrounding neighborhood. Taking advantage of the mature trees on the lot, the addition is sited at the rear corner of the lot and seeks to open up to nature and create a more intimate relationship with the outdoors than is afforded by the main house.
From the connector hallway linking the addition to the house, glass doors provide daylight and easy garden access on both sides - a requirement for Ziggy, the resident dog. To the south, a new covered porch (optionally screened) has south and east exposures; a wood-burning fireplace extends the porch's use into cooler weather. To the north, a new deck overlooks the lush garden, and large steps provide a place to perch or to display potted plants. At the end of the connector hallway, steps lead down to the primary suite where the roof pops up to create a dramatic and lofty space, animated by a large corner window amid the trees. Similarly, a large window over the bathtub/shower space bathes the room in dappled light, naturally screened for privacy by an evergreen tree.
The materials of the addition provide a modern yet warm complement to the dark gray stucco cottage. Clear western red cedar shiplap siding, stained gray until the cedar weathers, adds a natural element. Lead-coated copper was specified for metal trim, flashing, and an accent wall at the deck; as opposed to other metals like stainless steel, lead-coated copper has a soft and mottled appearance and looks particularly attractive when viewed up close, from the deck or garden.
Project info
Size: 650 SF + 125SF porch & decks
Clients: Andra Birkerts, Harris Footer
Credits
Architect: Heather Weiss, studiohw
Interior Designer: Andra Birkerts, Andra Birkerts Design
Landscape Designer: Matthew Cunningham Landscape Design
Photography: © Carol Liscovitz, Heather Weiss
Publications
Design New England,
Suite Success
, November-December 2017