Michael S. Currier Performing Arts Center
The Putney School
Putney, VT | completed 2004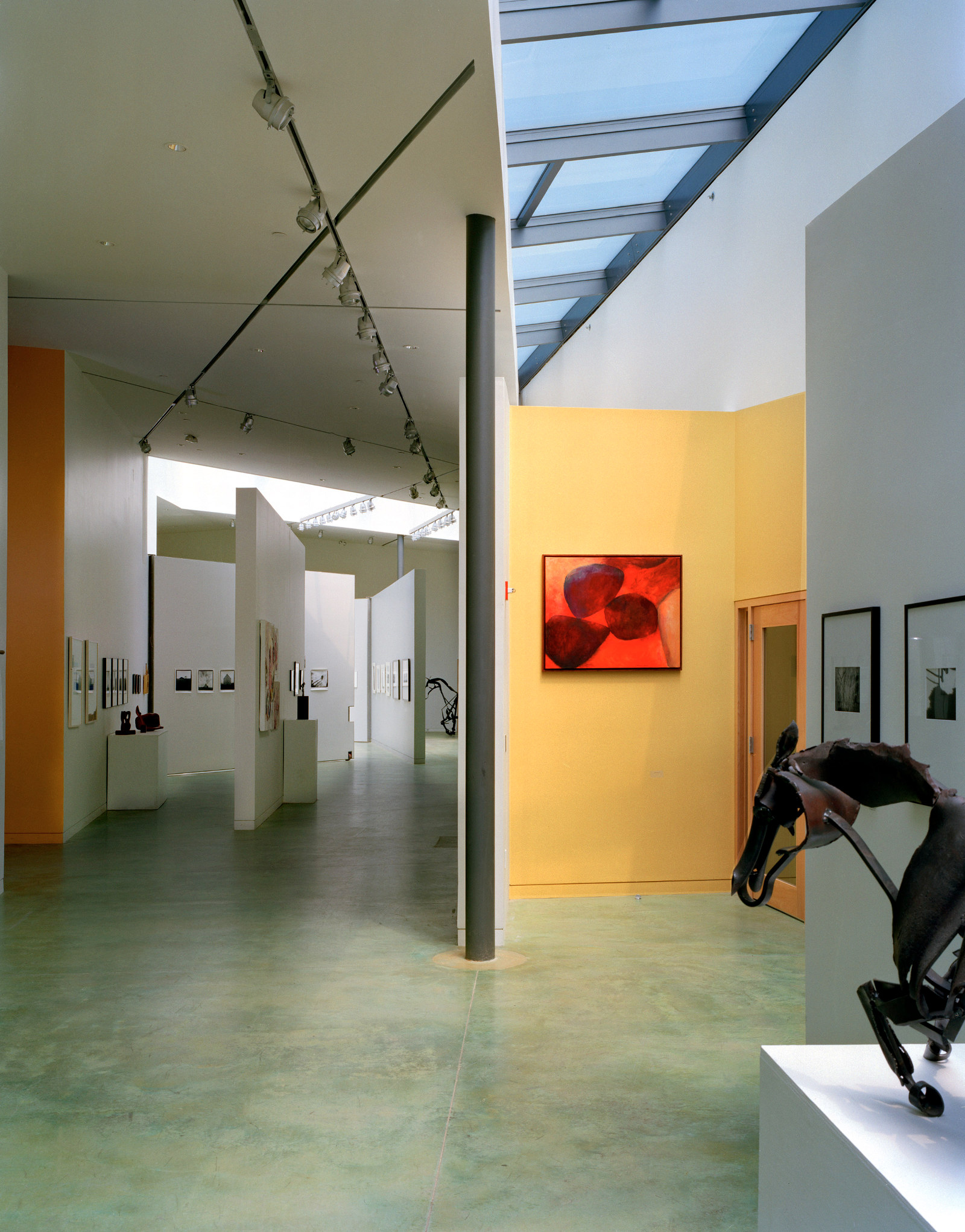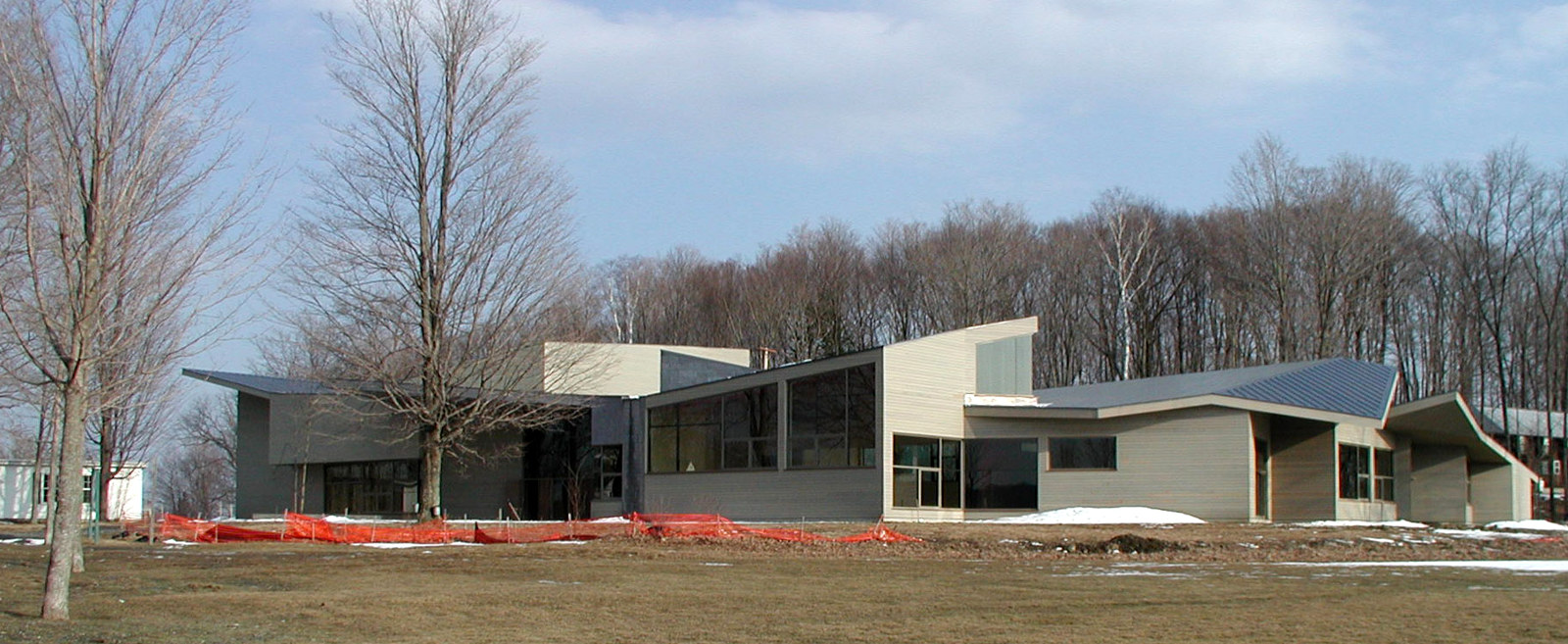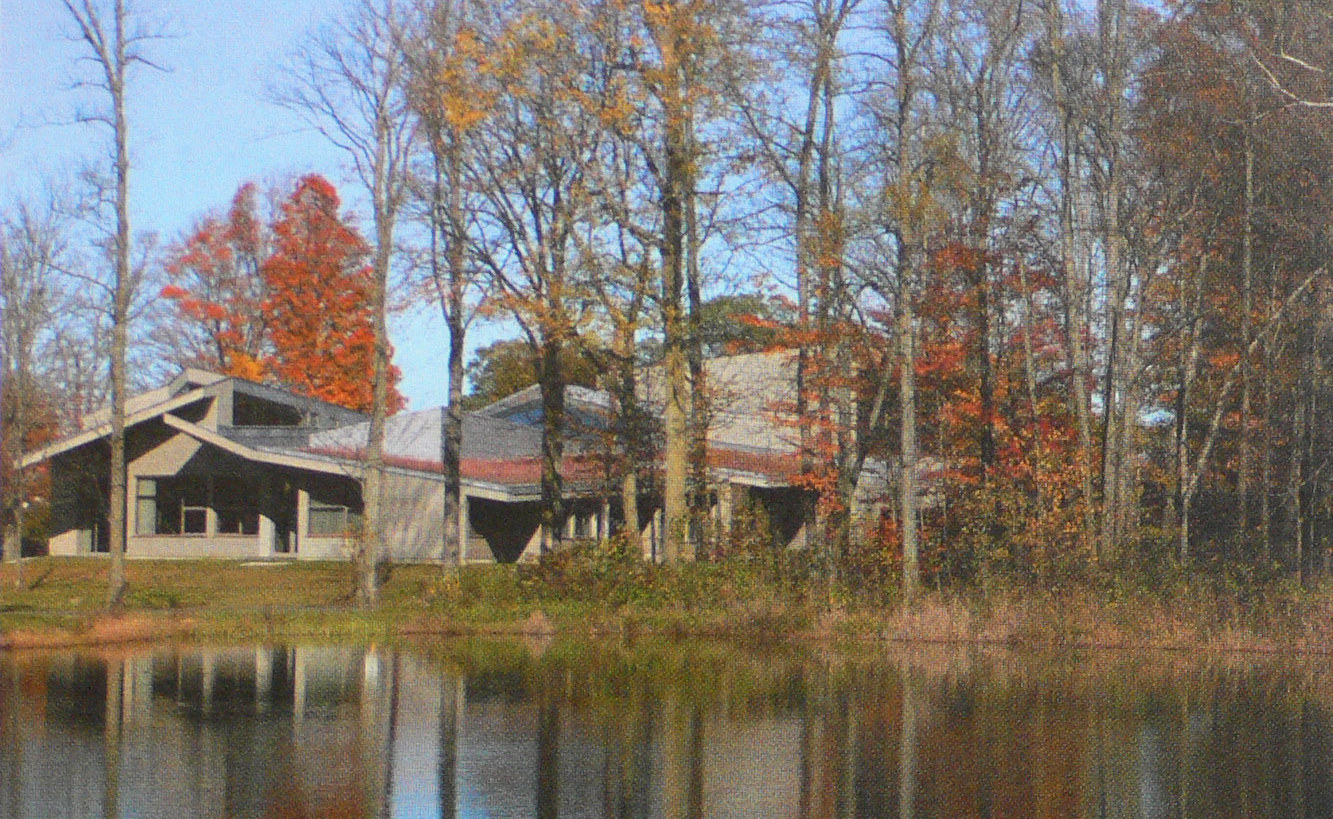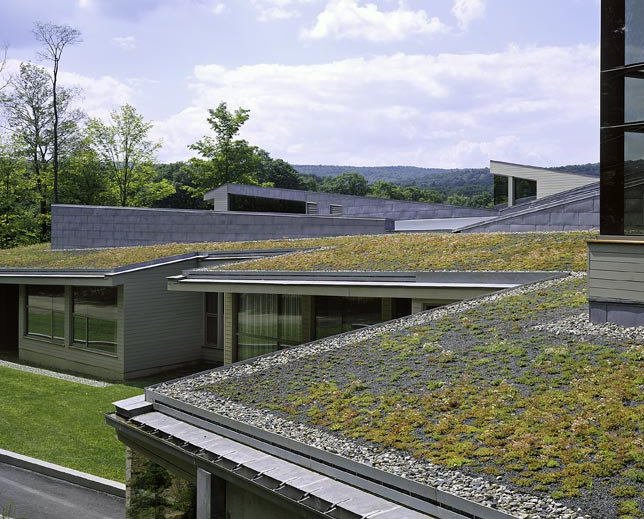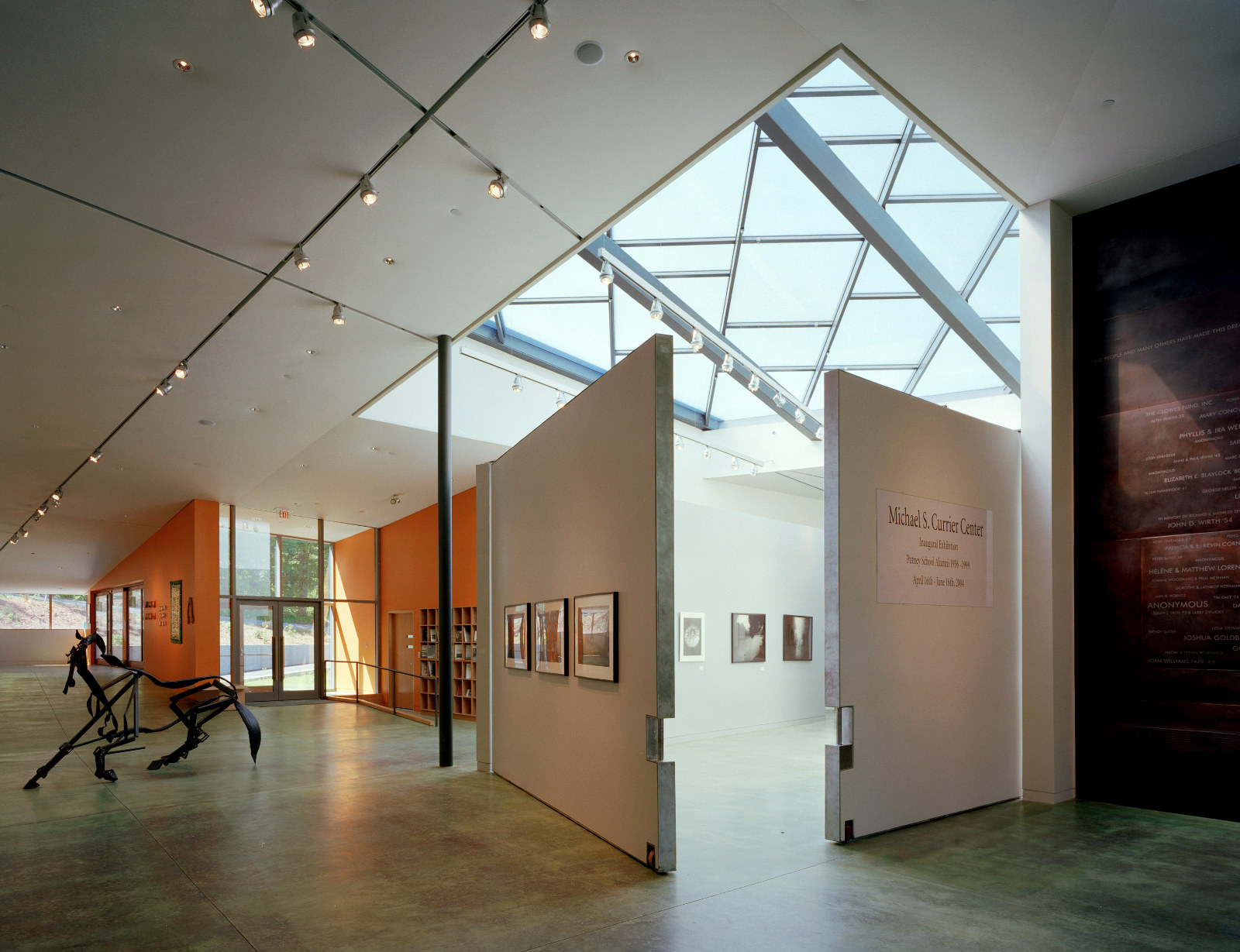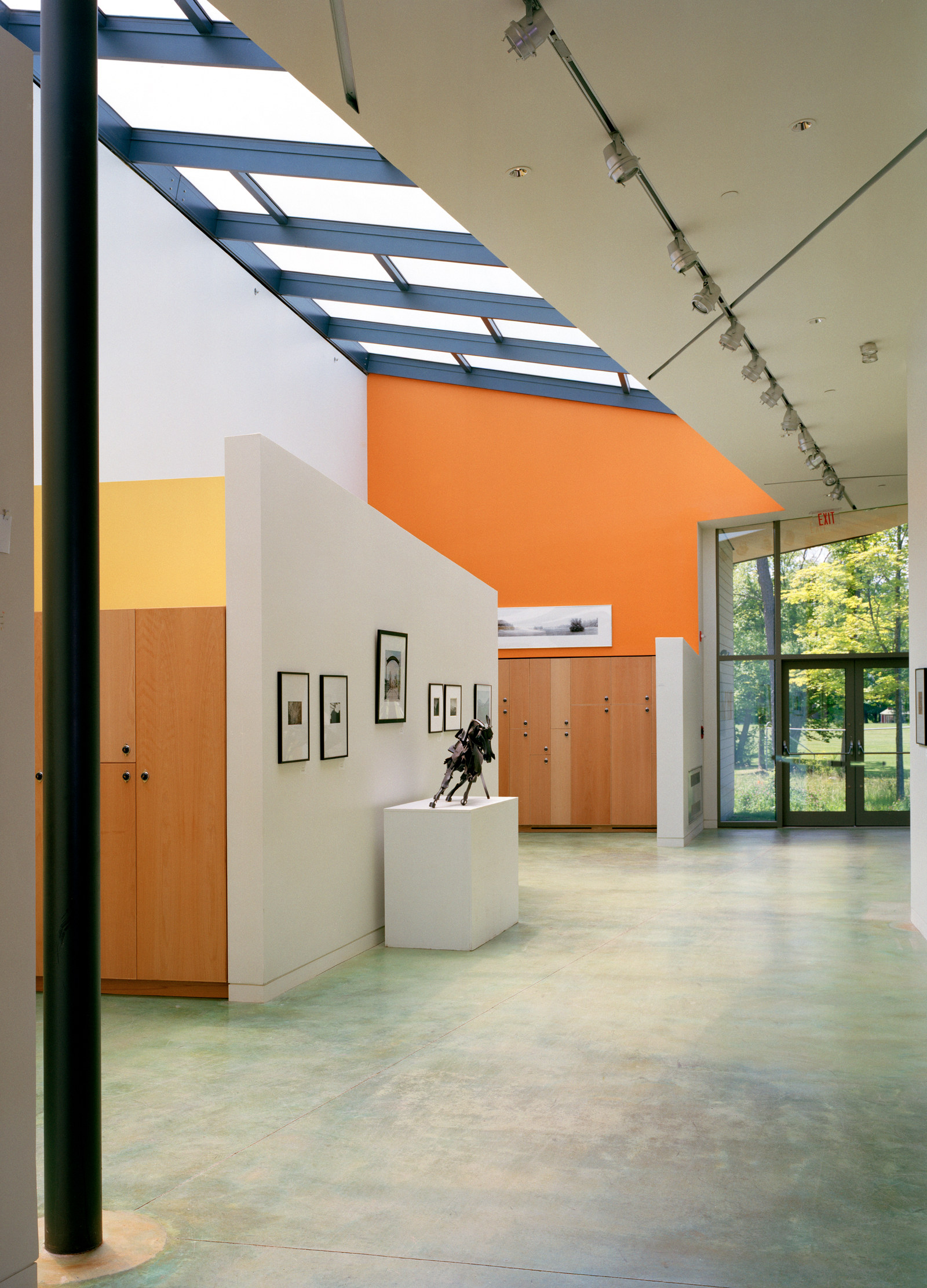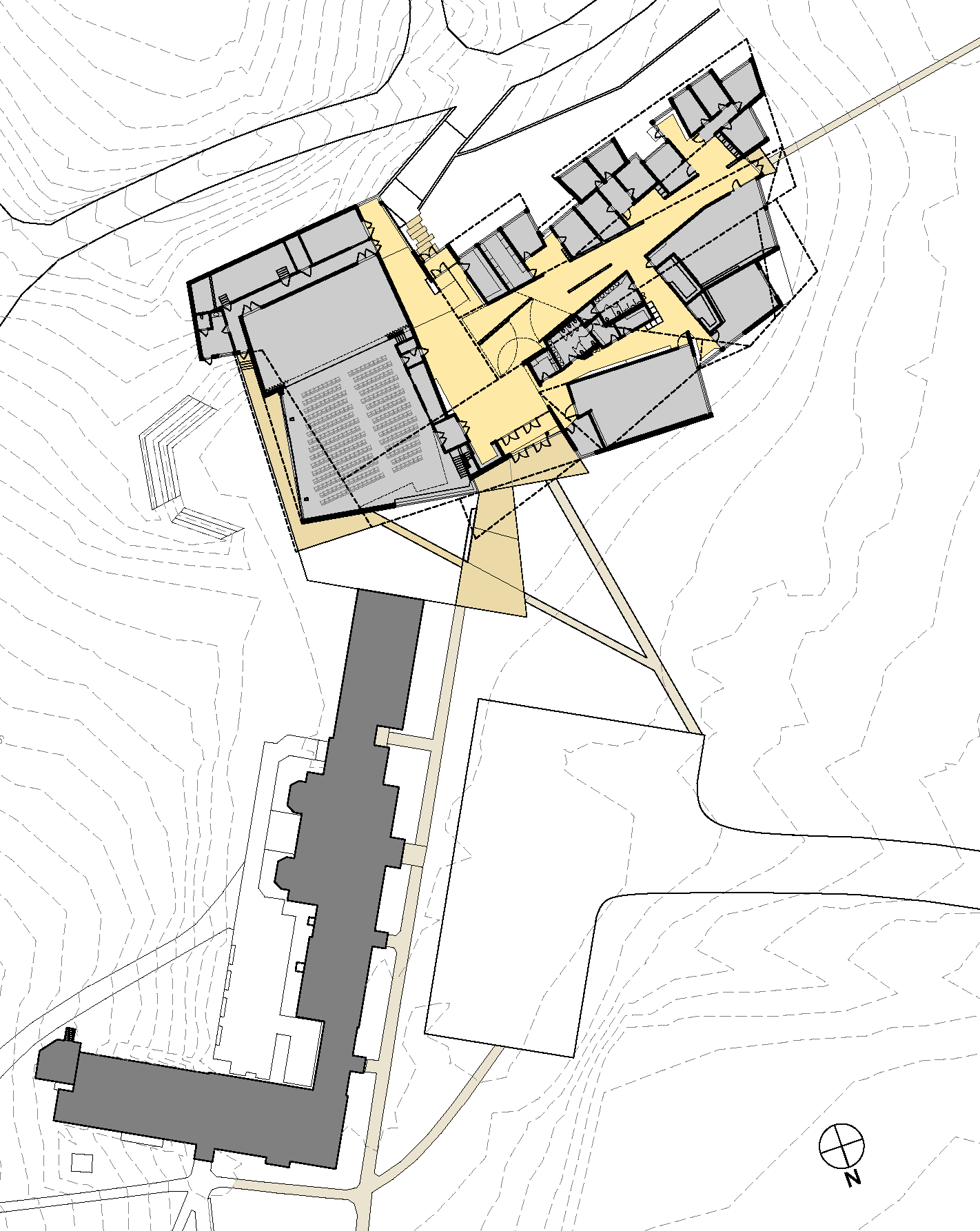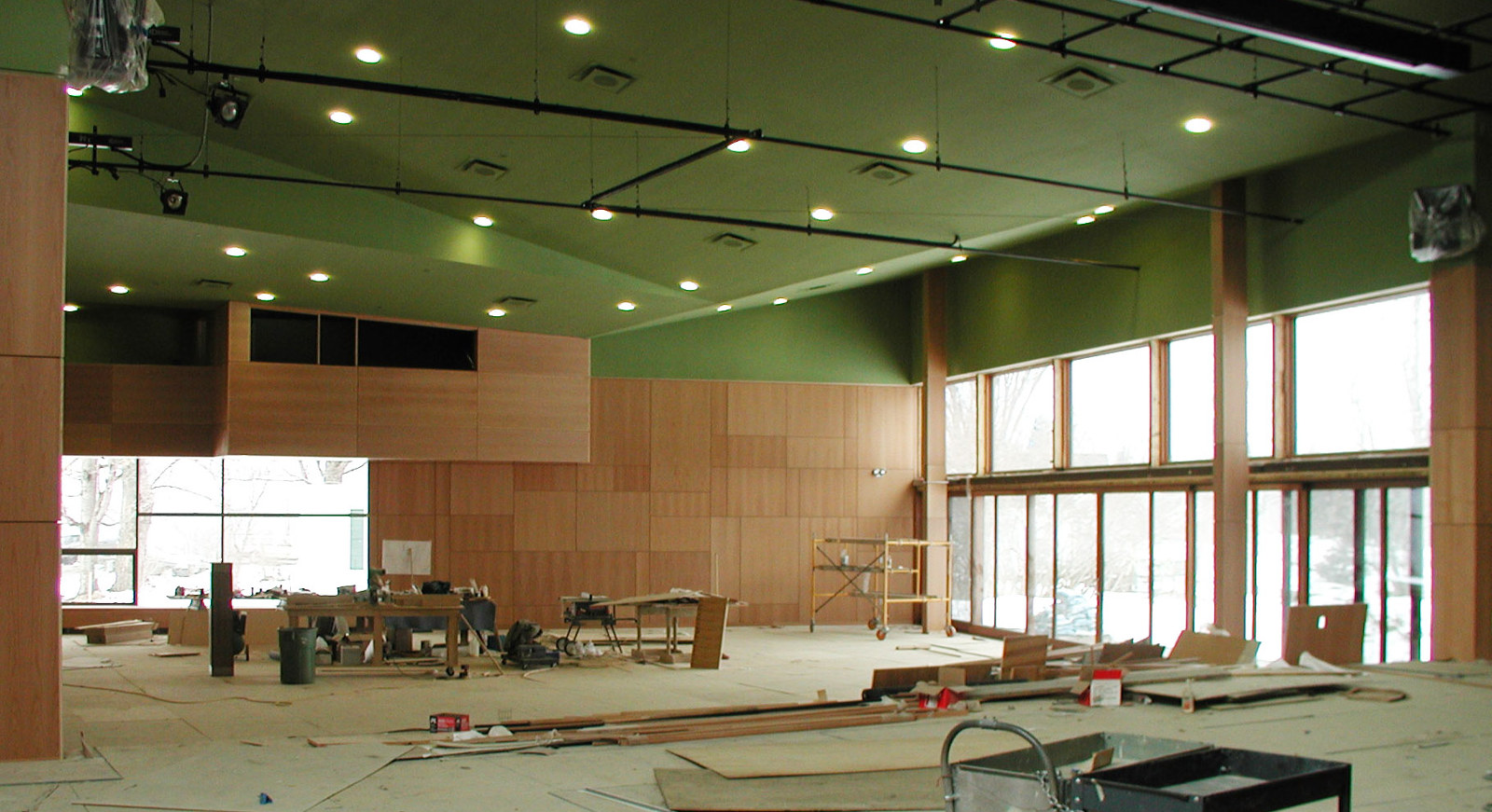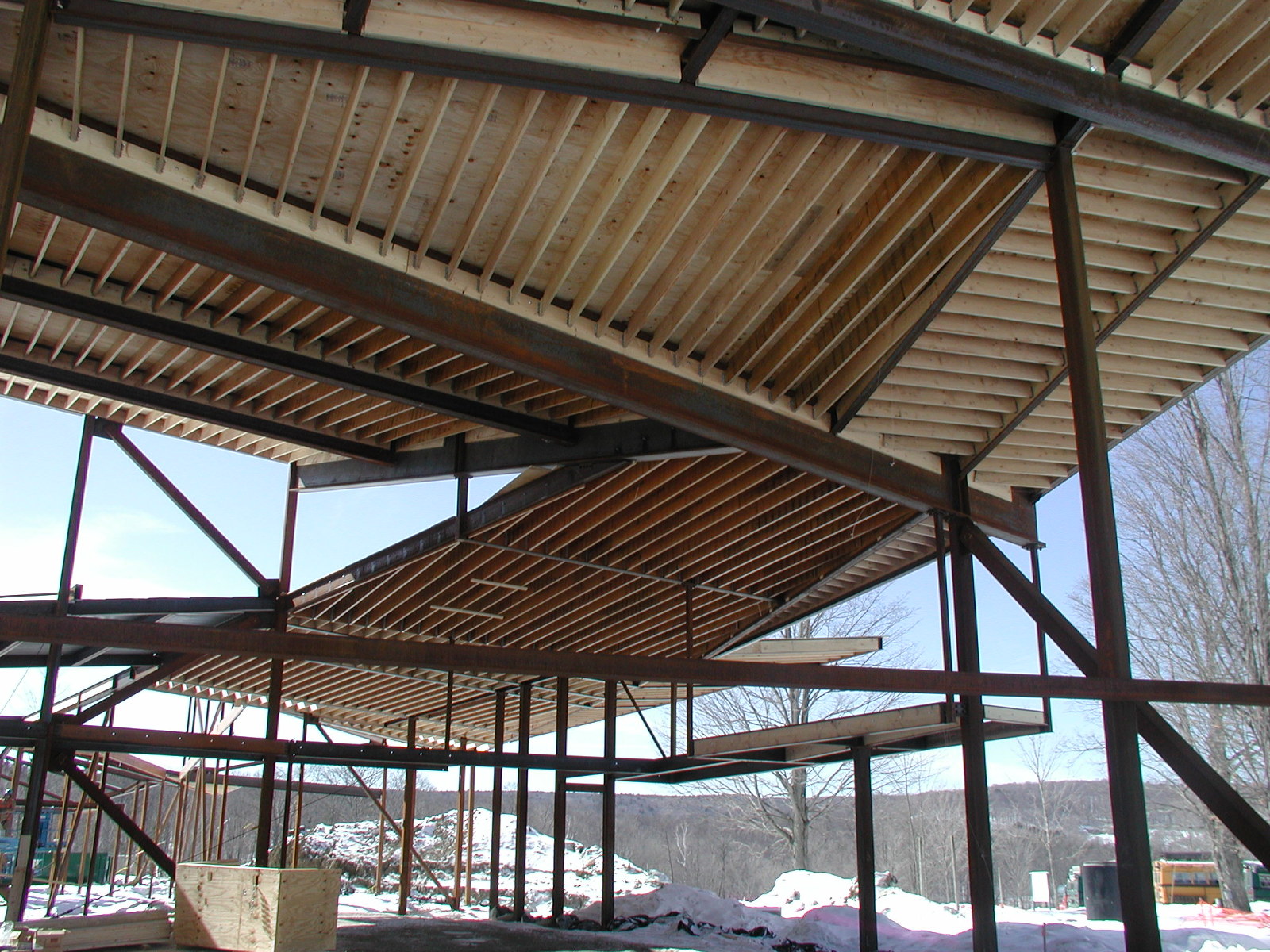 Michael S. Currier Performing Arts Center
The Putney School
Putney, VT | completed 2004
Heather Weiss, Project Architect
Charles Rose Architects Inc.
The Putney School is a private school for grades 9-12, situated on a hilltop working farm in southern Vermont. The Currier Center provides spaces for dance, music, and drama programs, including a dance studio, music practice rooms, orchestral performance space, and a film-editing lab. The main circulation hallways double as art gallery exhibition spaces, with large pivoting walls enabling the space to be reconfigured. The building also houses a flexible 300-seat auditorium and stage with large sliding doors that open onto a natural clearing, allowing for outdoor performances.
The building's neutral-colored, wood-clad exterior and south-facing sedum-planted green roof help the building to blend in with the natural surroundings and relate to the white clapboard campus buildings and nearby barn structures. The massing of the building, especially the complex roof forms, is inspired by the surrounding mountains; it also helps reduce the apparent scale of the large building to an aggregate of smaller forms that relate to the scale of the surrounding campus buildings. The interiors receive abundant daylight through large windows capturing picturesque views, and through large skylights; a connection with nature is felt throughout. Warm colors used strategically in the interiors are viewed from outside, especially at night when performances are underway, to create a welcoming presence on campus.
The project was designed and built to achieve LEED Silver certification for energy-efficiency and environmentally-sustainable construction.
Project info
Size: 22,000 SF
Cost: $4.9 million
Credits
Project Architect: Heather Weiss, Charles Rose Architects Inc.
Structural Engineer: Richmond So Engineers
Mechanical Engineers: Kohler & Lewis
Civil Engineer: Heindel & Noyes
Acoustical Consultant: Acentech
Contractor: DEW Construction Corp
Photography: © Greg Premru: row 1, row 4 left, row 5 left
Awards
2005 American Institute of Architects New England Award for Design Excellence
Publications
Architectural Record, January 2005, Building Types Study - Performing Arts:

Currier Center, Putney, VT.