Drawing, Painting, and Photography Building & Thesis Studios
Oregon College of Art and Craft
Portland, OR | completed 2010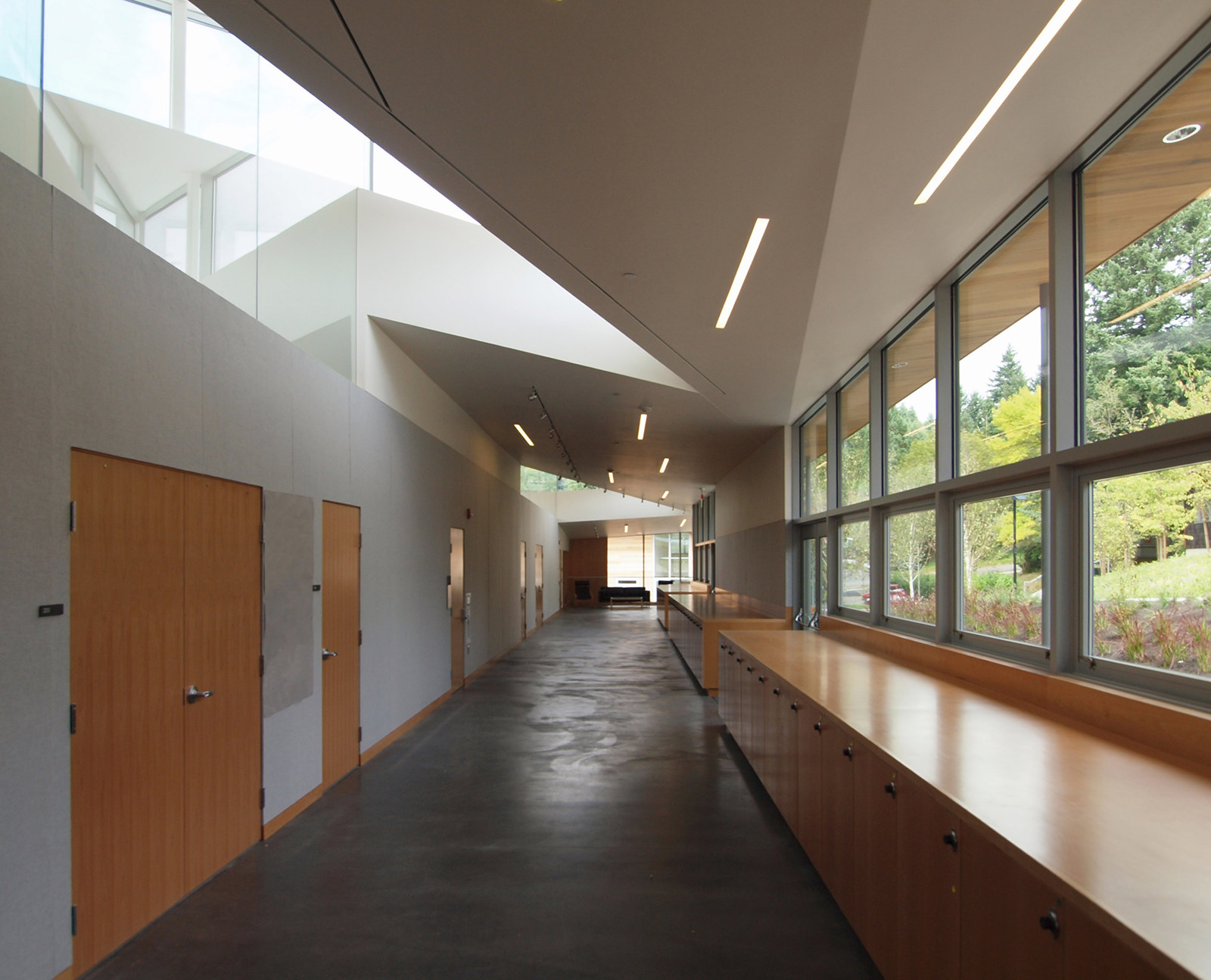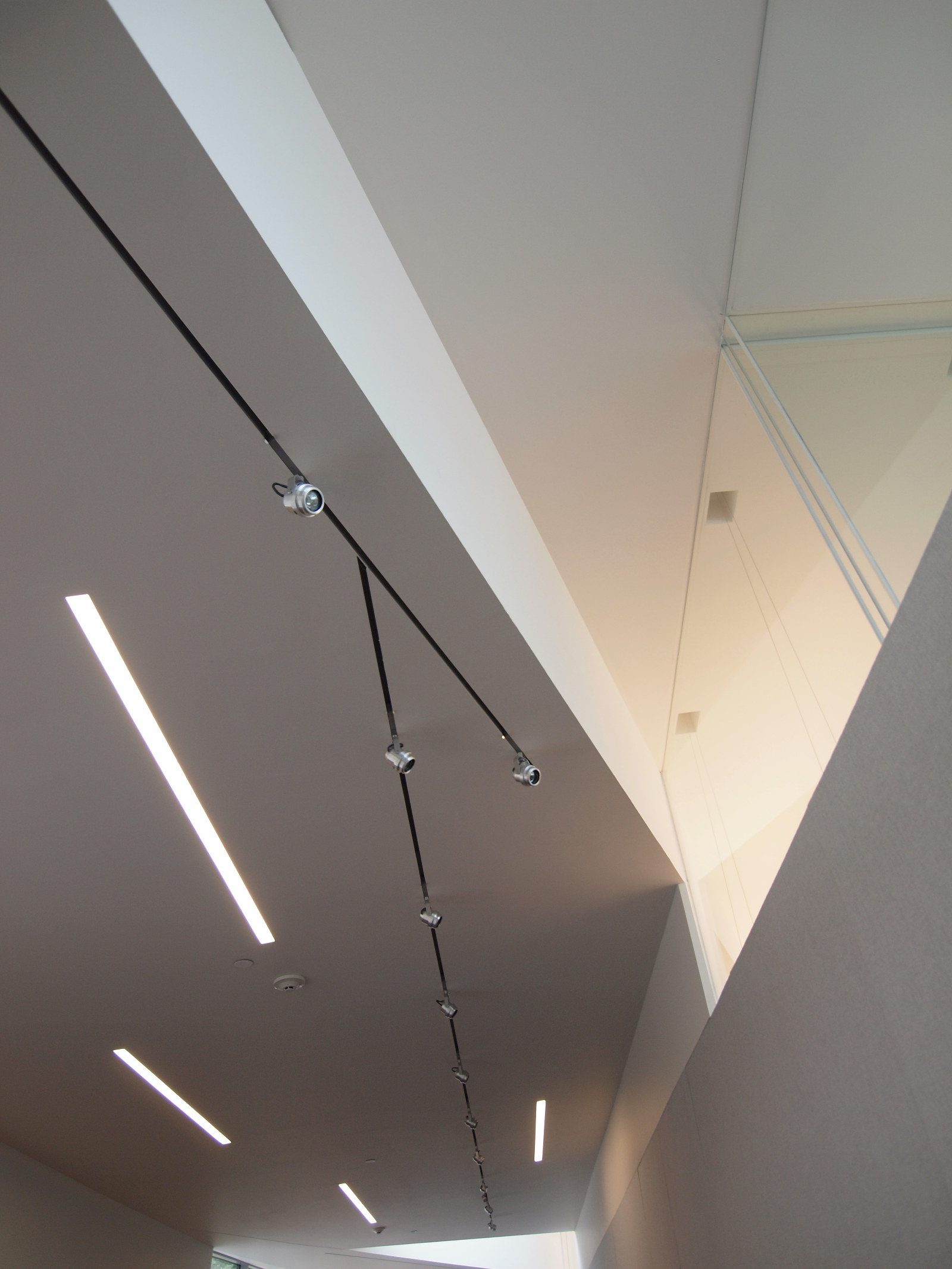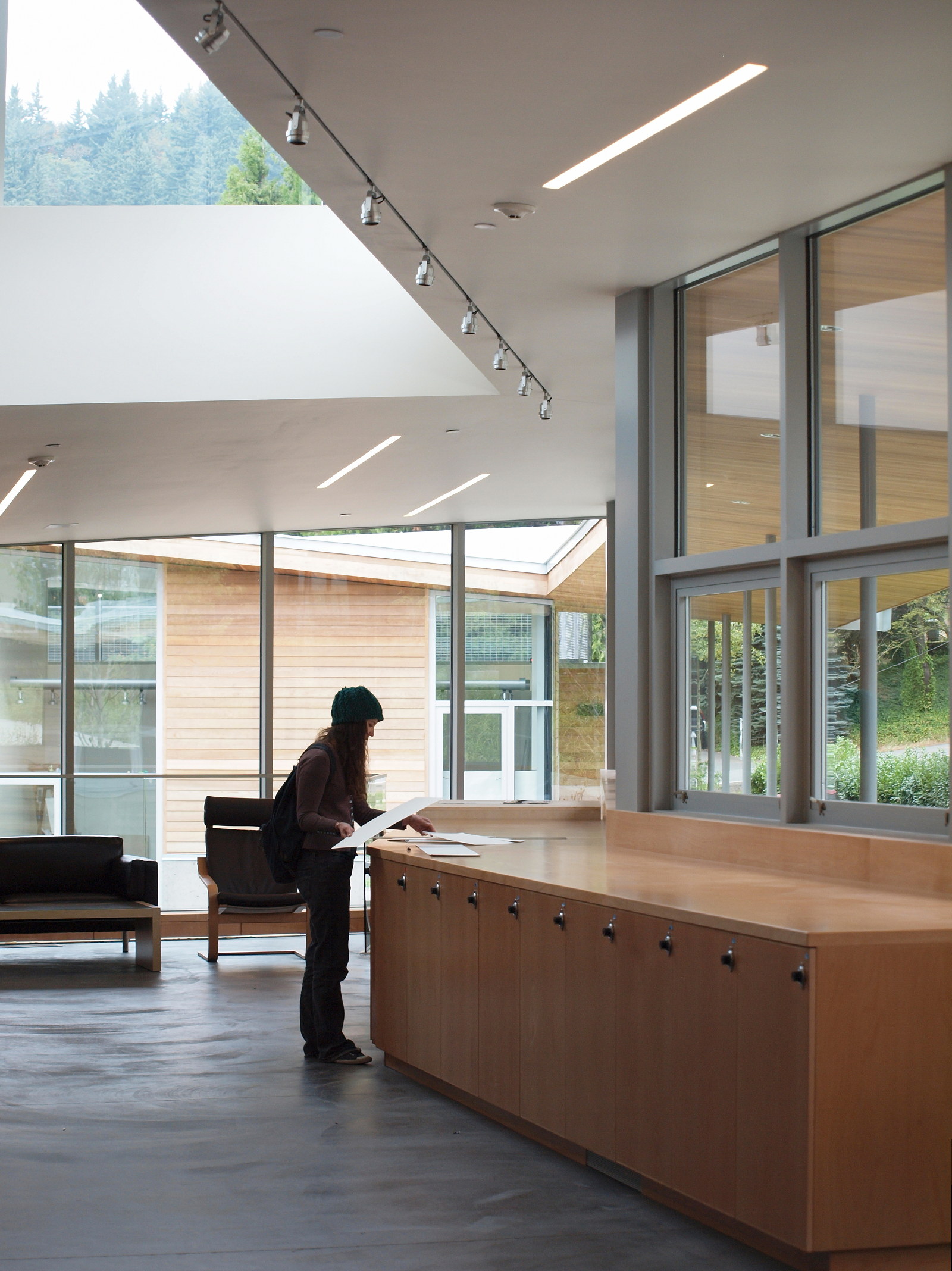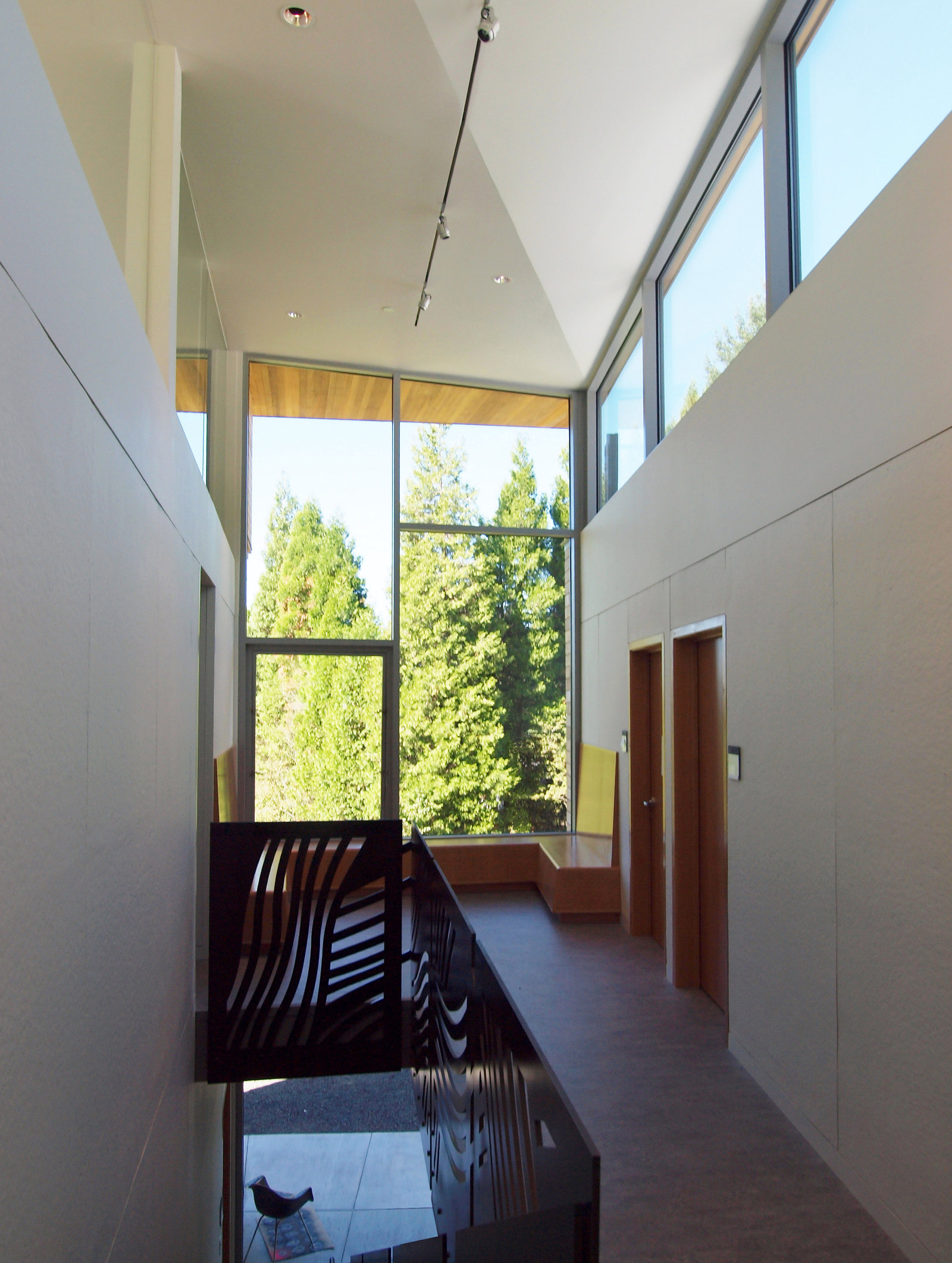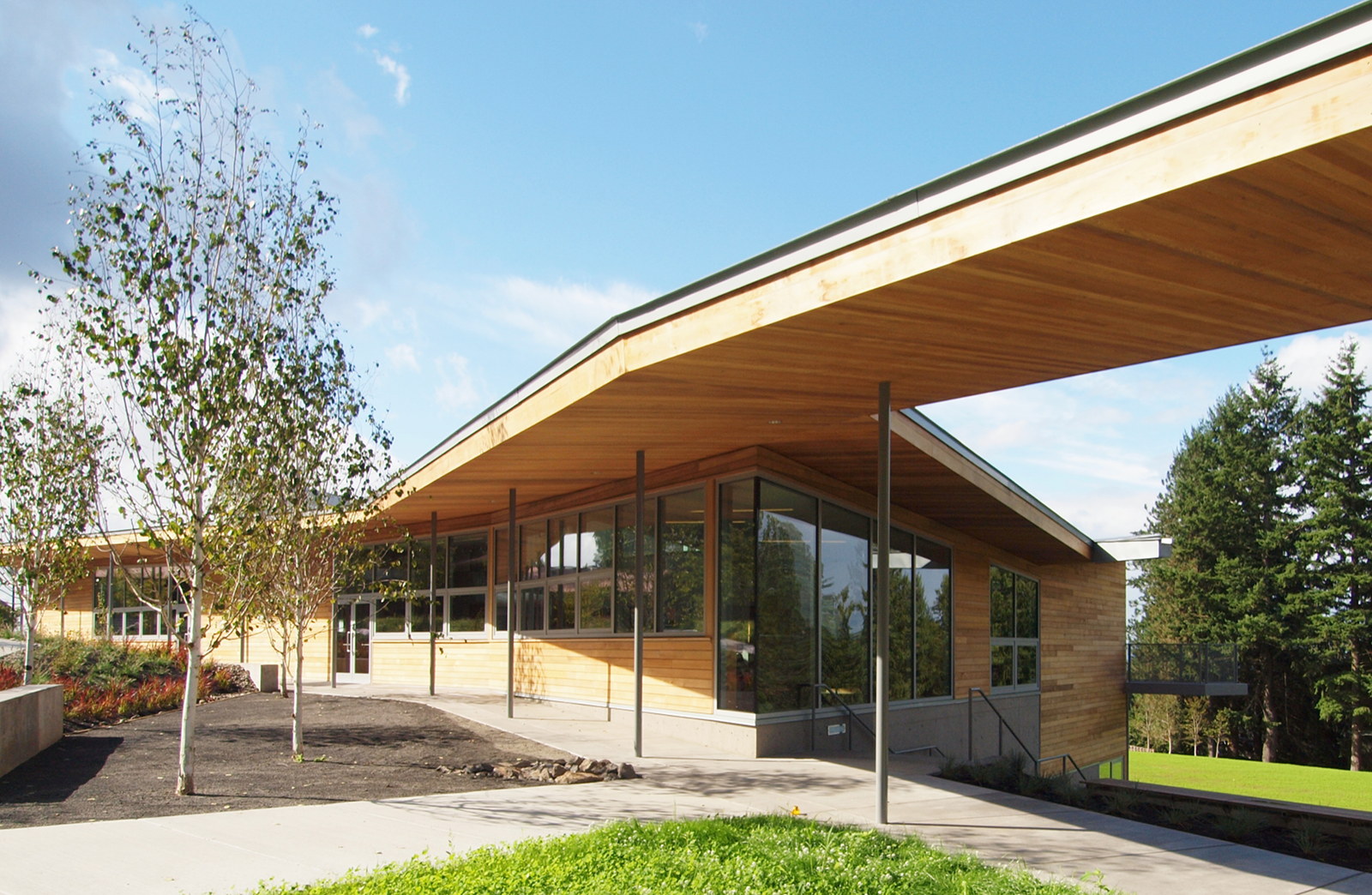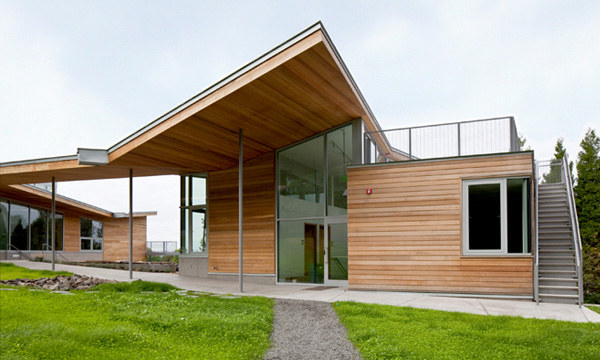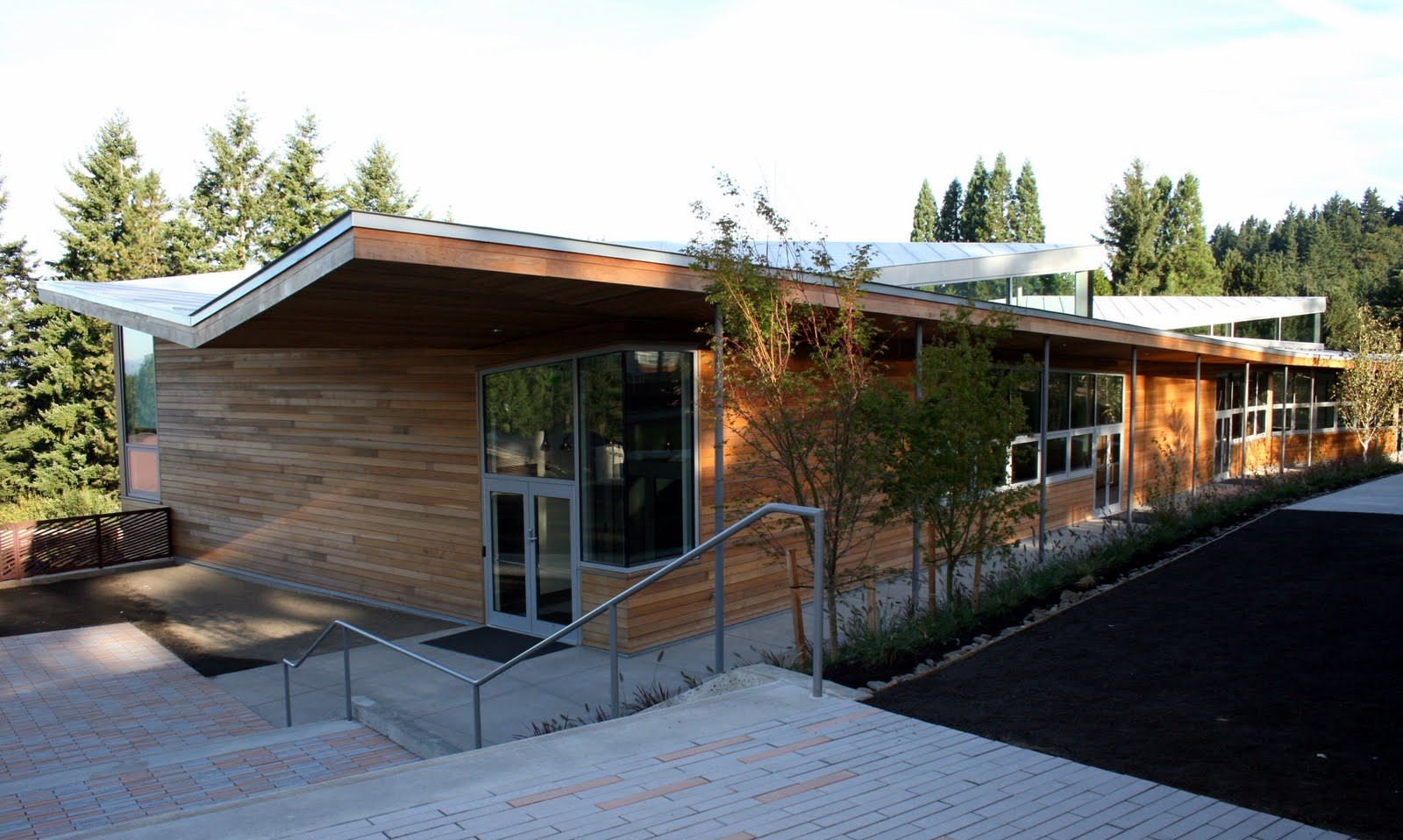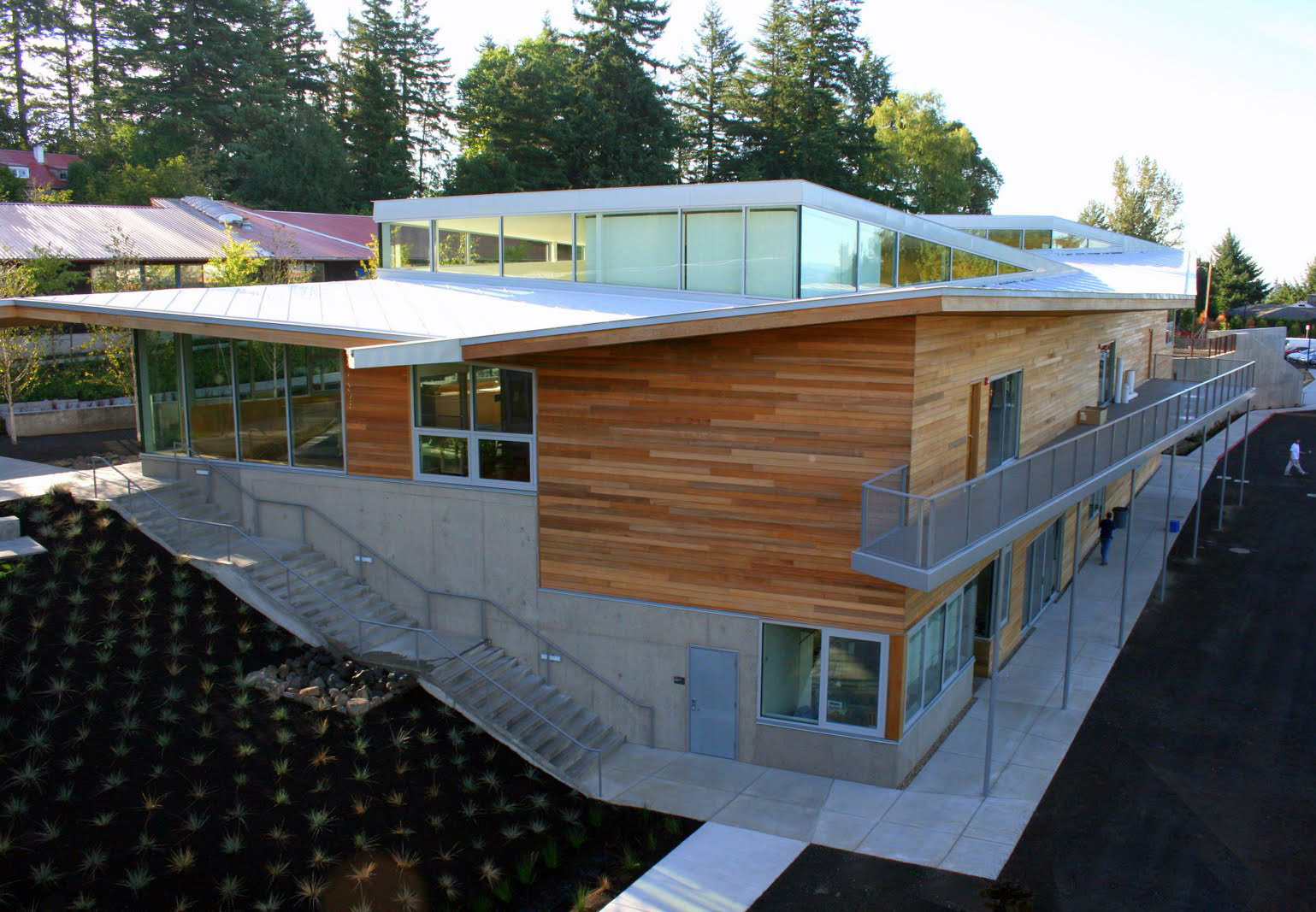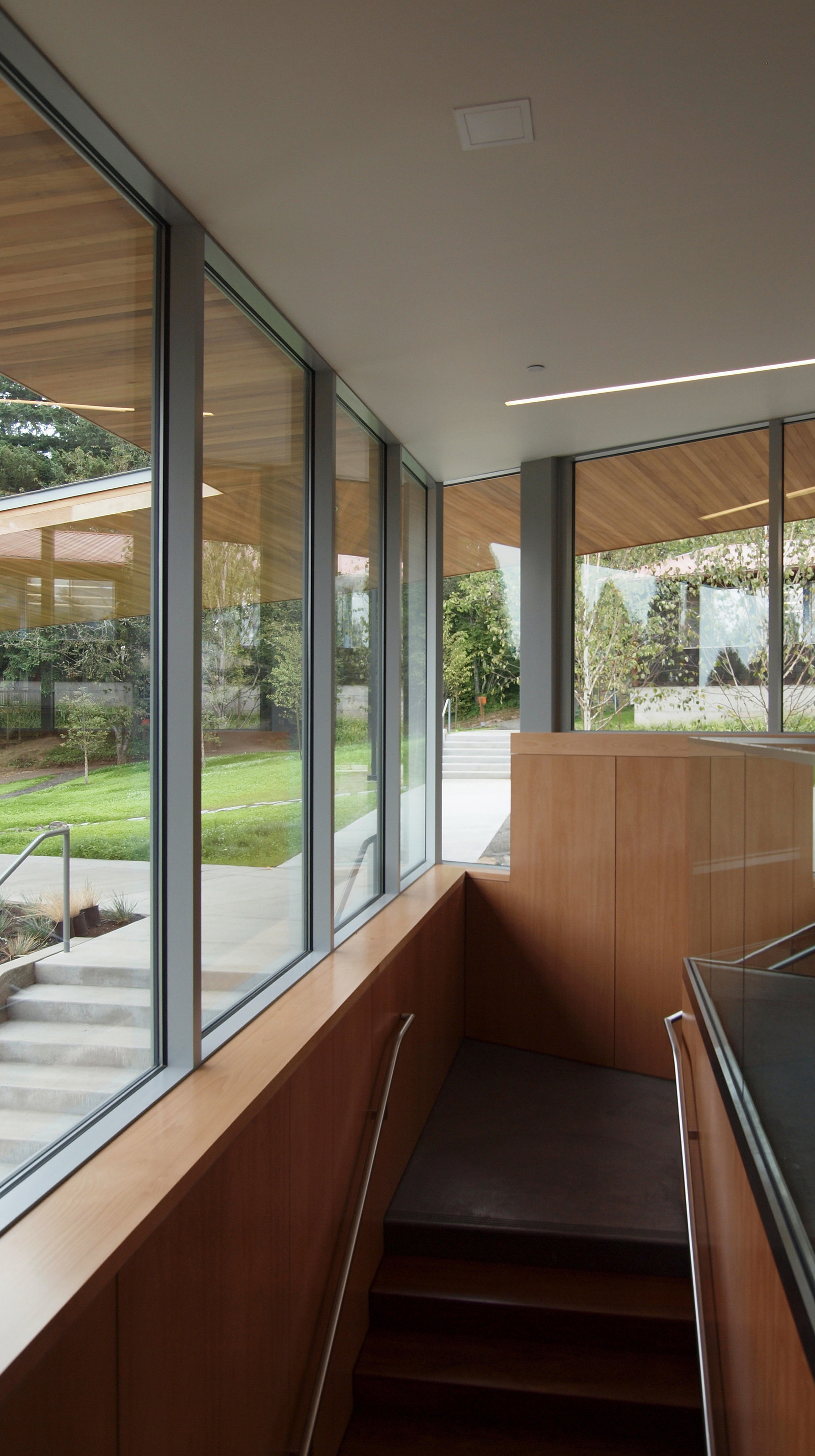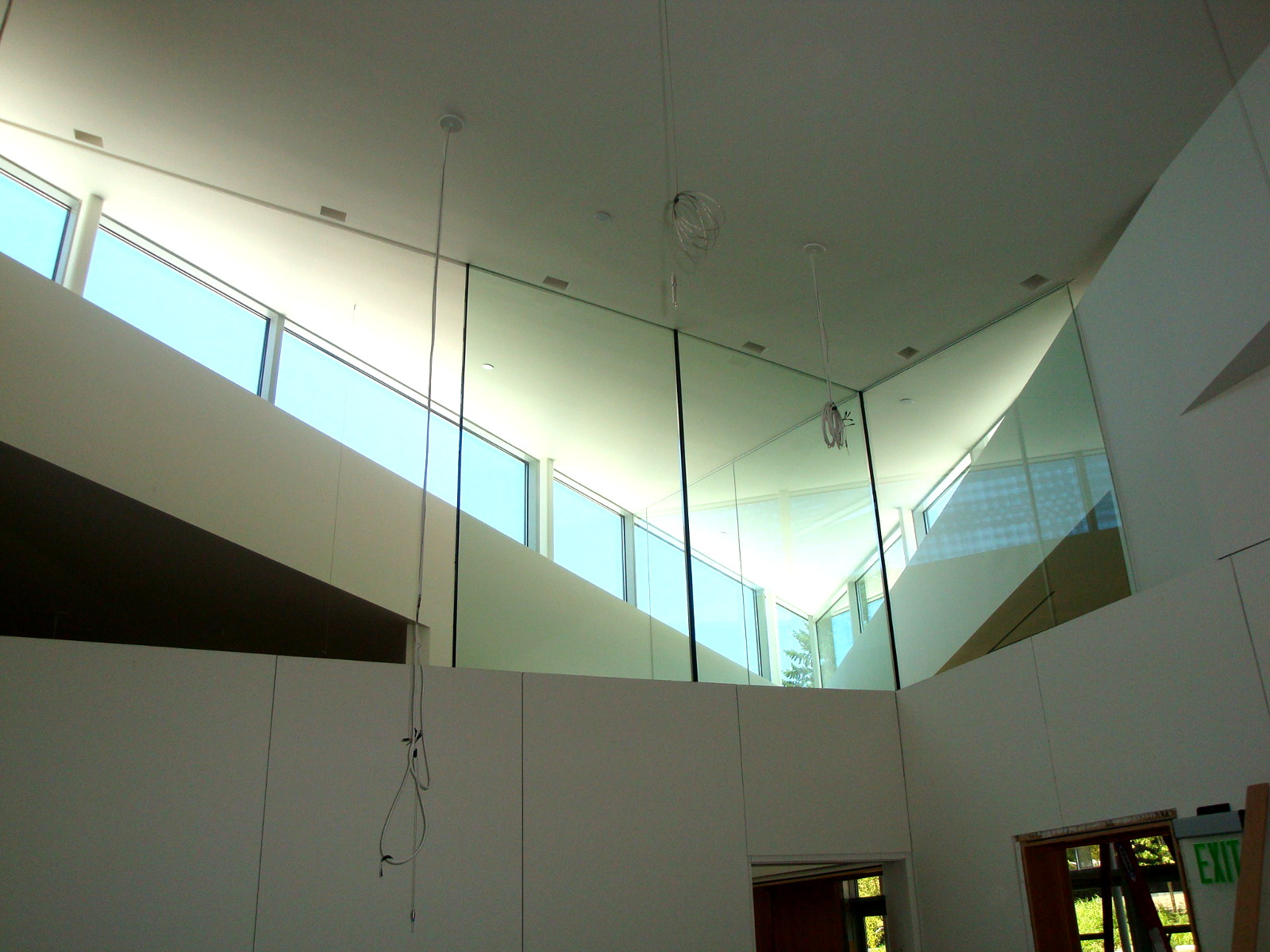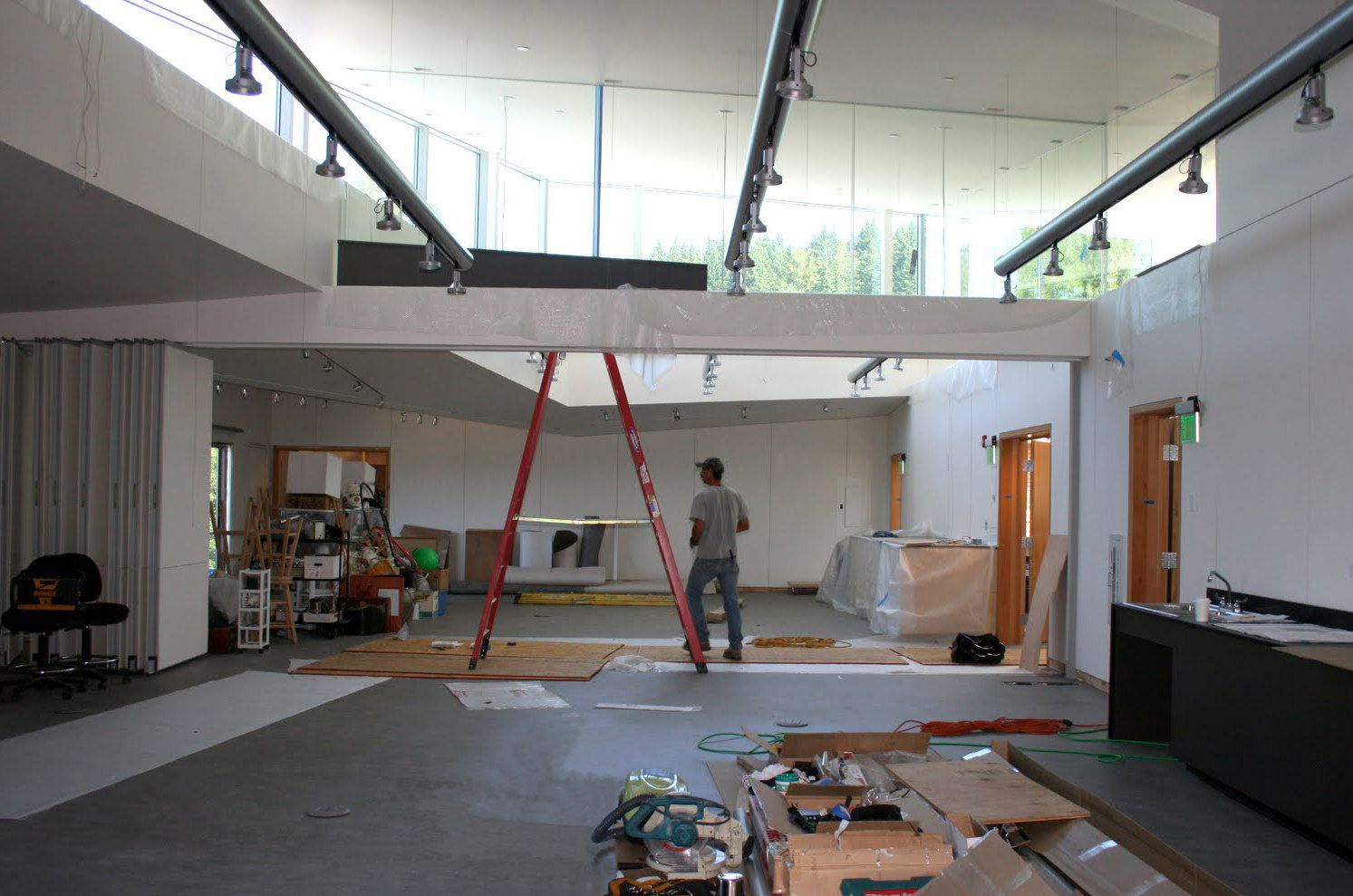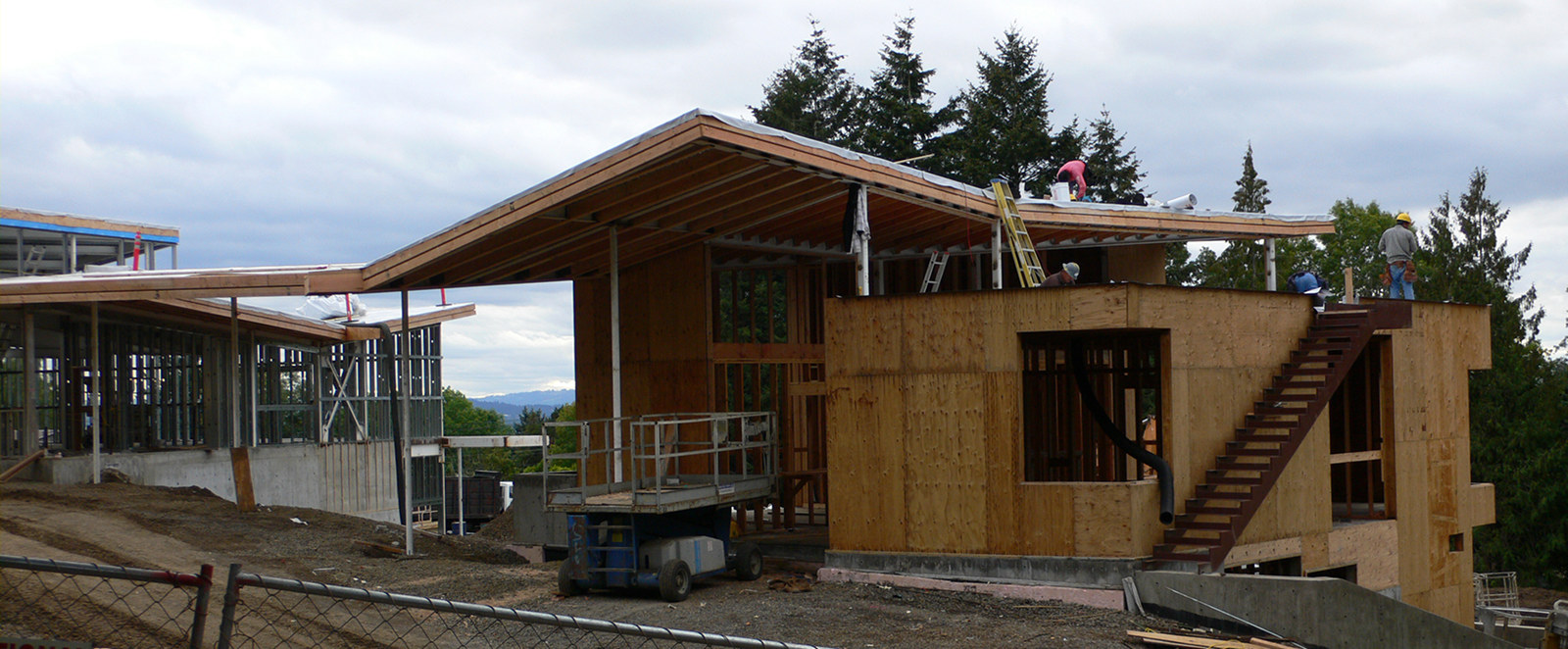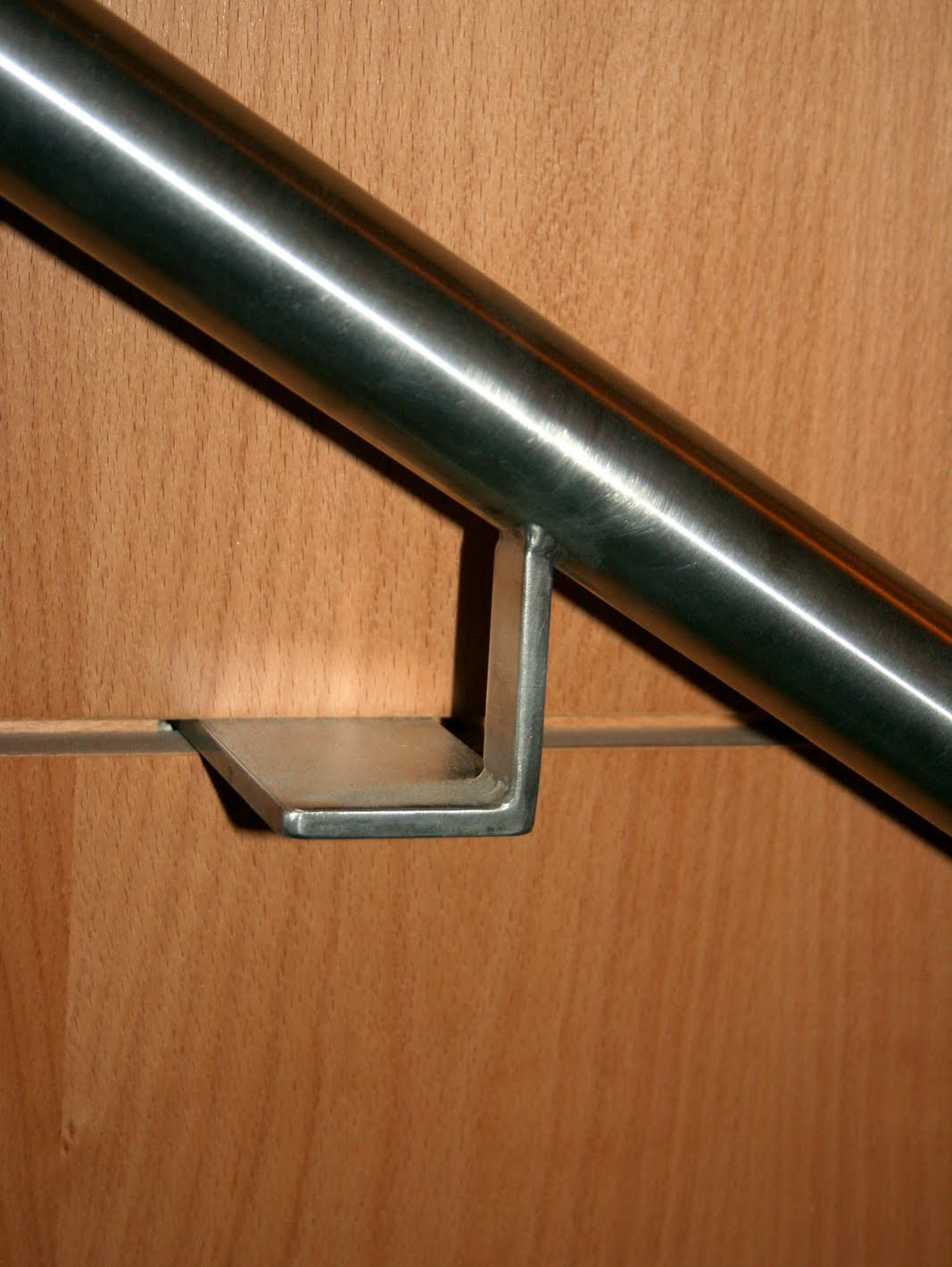 Drawing, Painting, and Photography Building & Thesis Studios
Oregon College of Art and Craft
Portland, OR | completed 2010Heather Weiss, Project Architect
Charles Rose Architects Inc.
The Jean Vollum DPP Building houses studios, classrooms, darkrooms, and offices for the drawing, painting, and photography departments at OCAC. The smaller building, connected by a common roof, contains thesis students' studios.
Built into the hillside of the steeply sloping campus, the photography darkrooms are located below-grade while classrooms and studios have abundant natural light through clerestory glazing at roof monitors, large windows, and interior glass partitions. The upper level hallway connecting the main studio spaces doubles as a gallery space. A roof deck on the thesis studio building and a large balcony off the drawing and painting studios provide additional work or gathering spaces for students and faculty, taking advantage of open views from the sloped site.
The project was awarded LEED Silver certification by the USGBC, in part due to highly efficient HVAC systems, abundant daylighting, and environmentally-friendly and locally-sourced materials.
Project info
Size: 16,000 SF
Cost: $4.5 million
Credits
Project Architect: Heather Weiss, Charles Rose Architects Inc.
Structural & Civil Engineers: KPFF Engineers
Mechanical & Plumbing Engineers: MEP Consulting, LLC
Electrical Engineer: HK Electrical Engineers
Contractor: Robert Gray Partners, Inc.
Photography: © Jeff Jahn: row 1, row 2, row 3 left, row 4/5 right
Publications
Portland Monthly Magazine, Dec. 2010:
December Muses
, Randy Gragg.
Portland Architecture blog, Oct. 2010:
Hillside Origami: OCAC's campus expansion
, Brian Libby
PORT (portlandart.net), Oct. 2010:
OCAC reinvents itself with two new buildings
, Jeff Jahn
Architectural Record, Nov. 2011, Building Types Study - Universities:
Jean Vollum Drawing, Painting and Photography Building
Awards
AIA New England, Honor Award for Design Excellence
Boston Society of Architects, Design Award