Long Beach House
Gloucester, MA | completed Feb 2021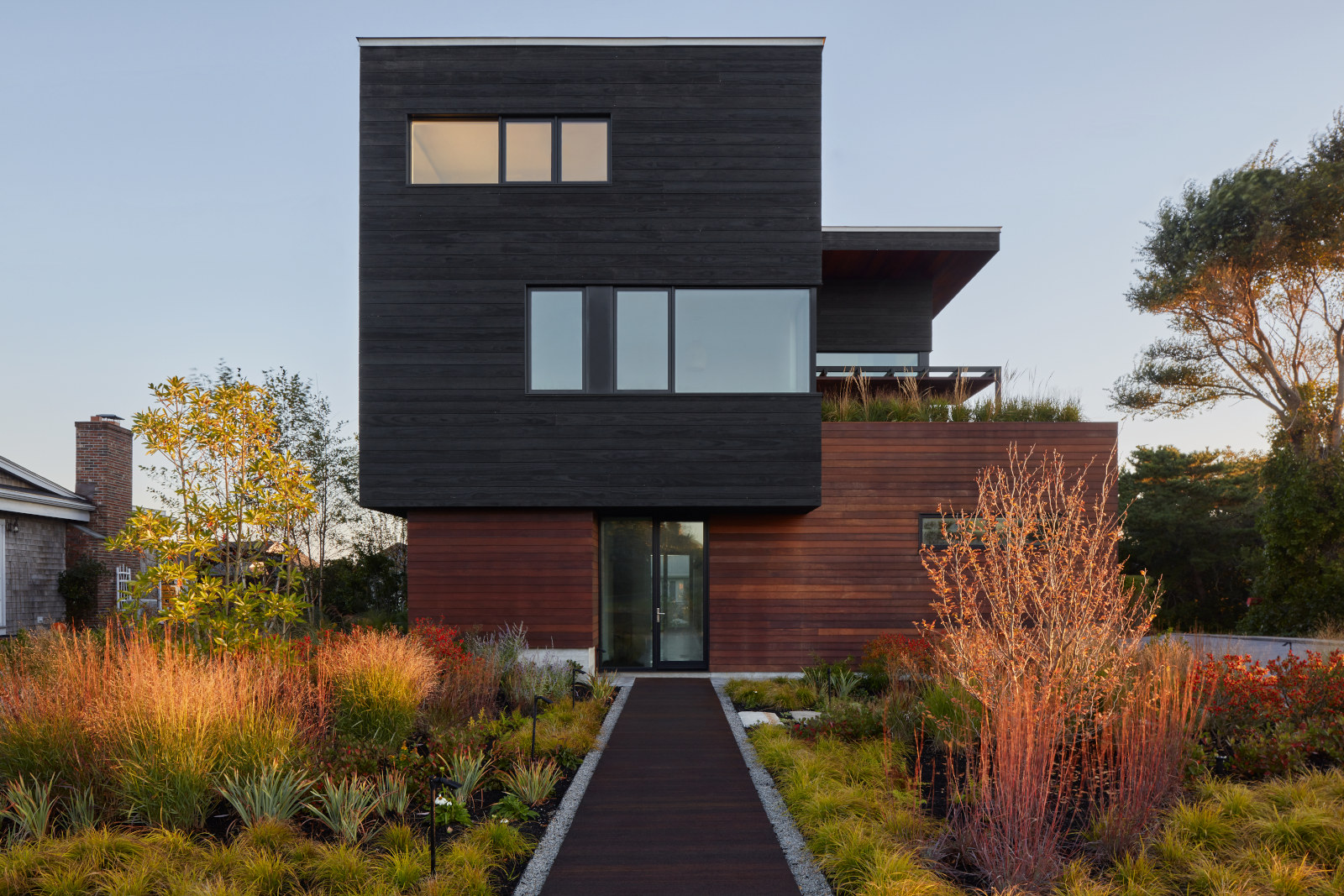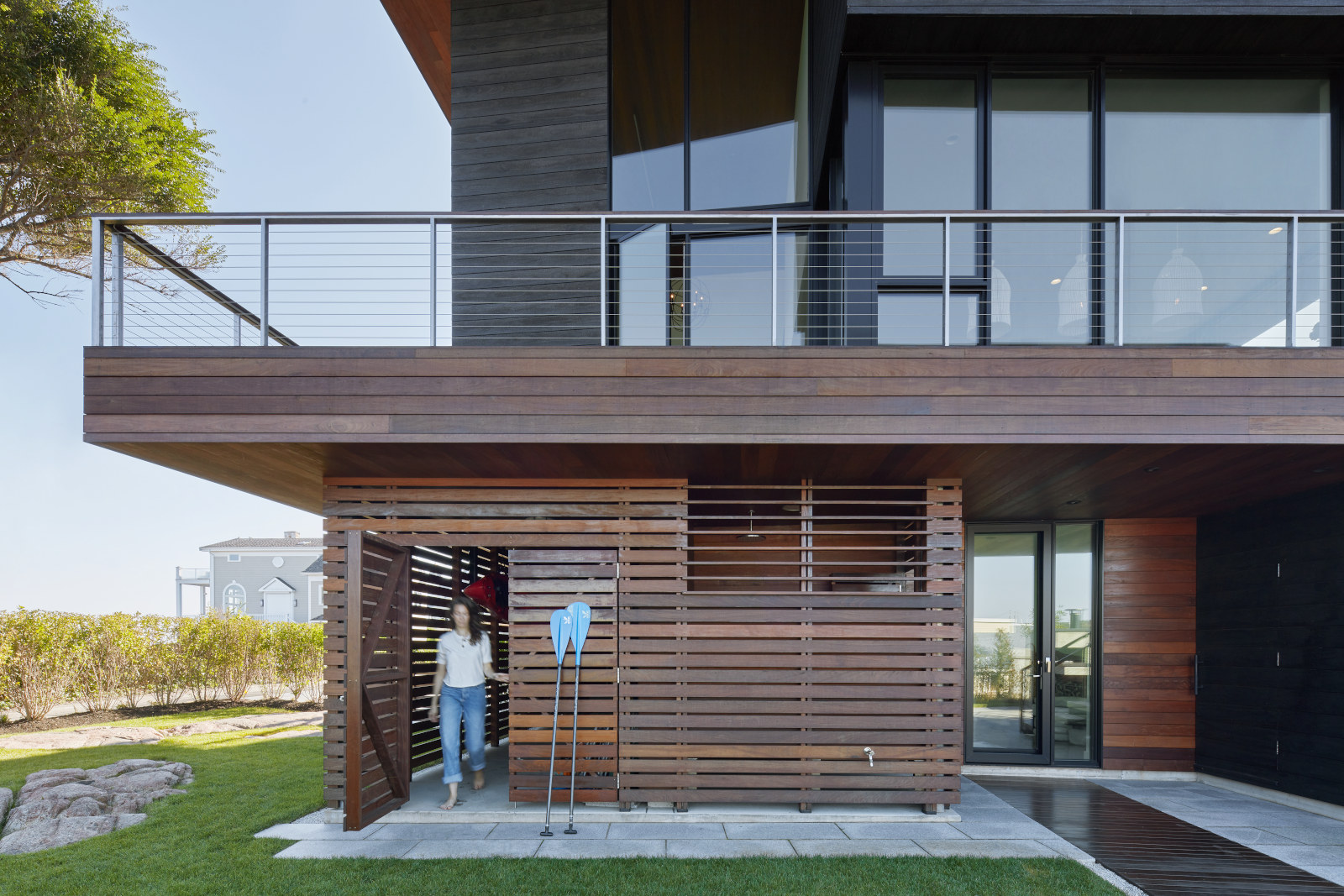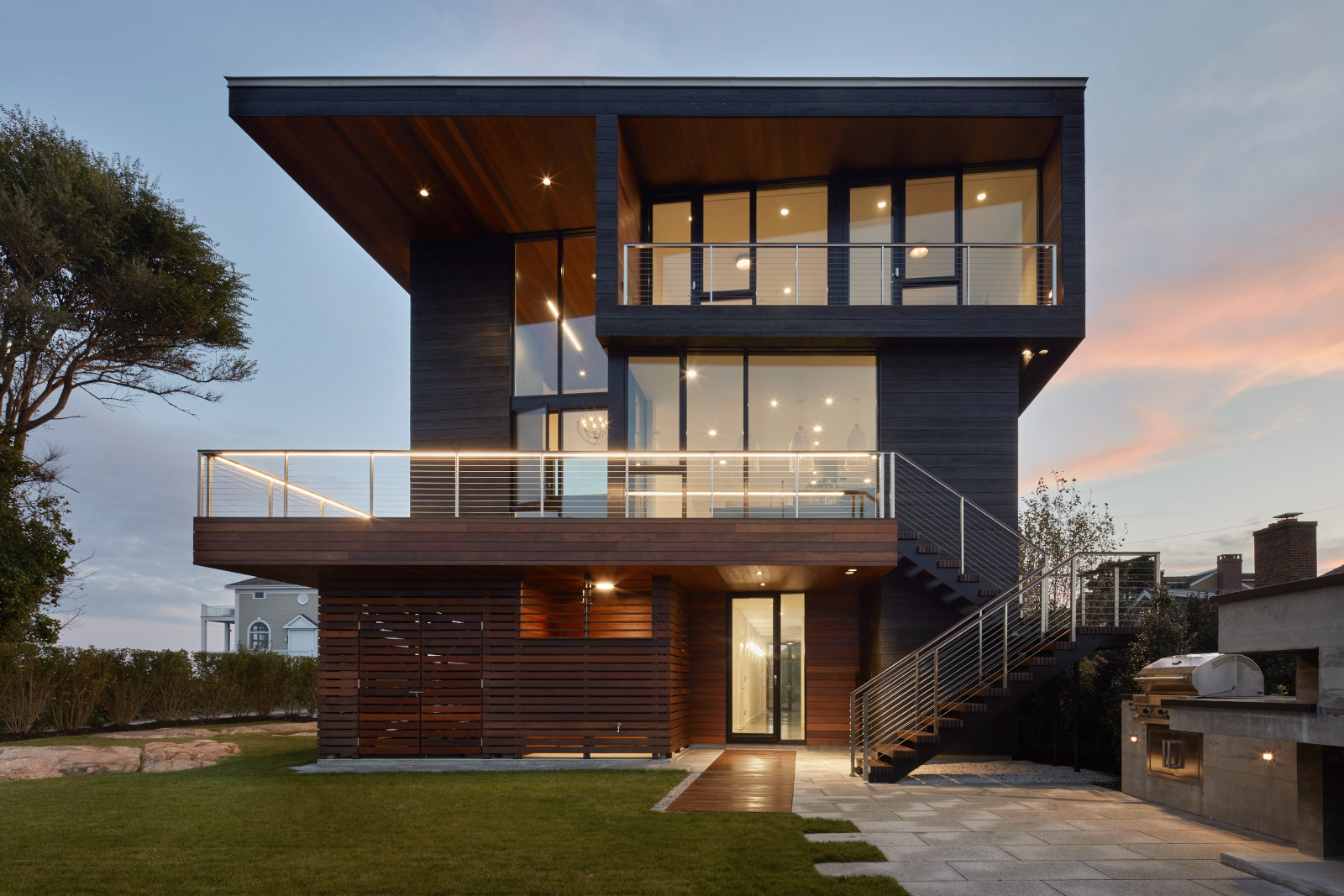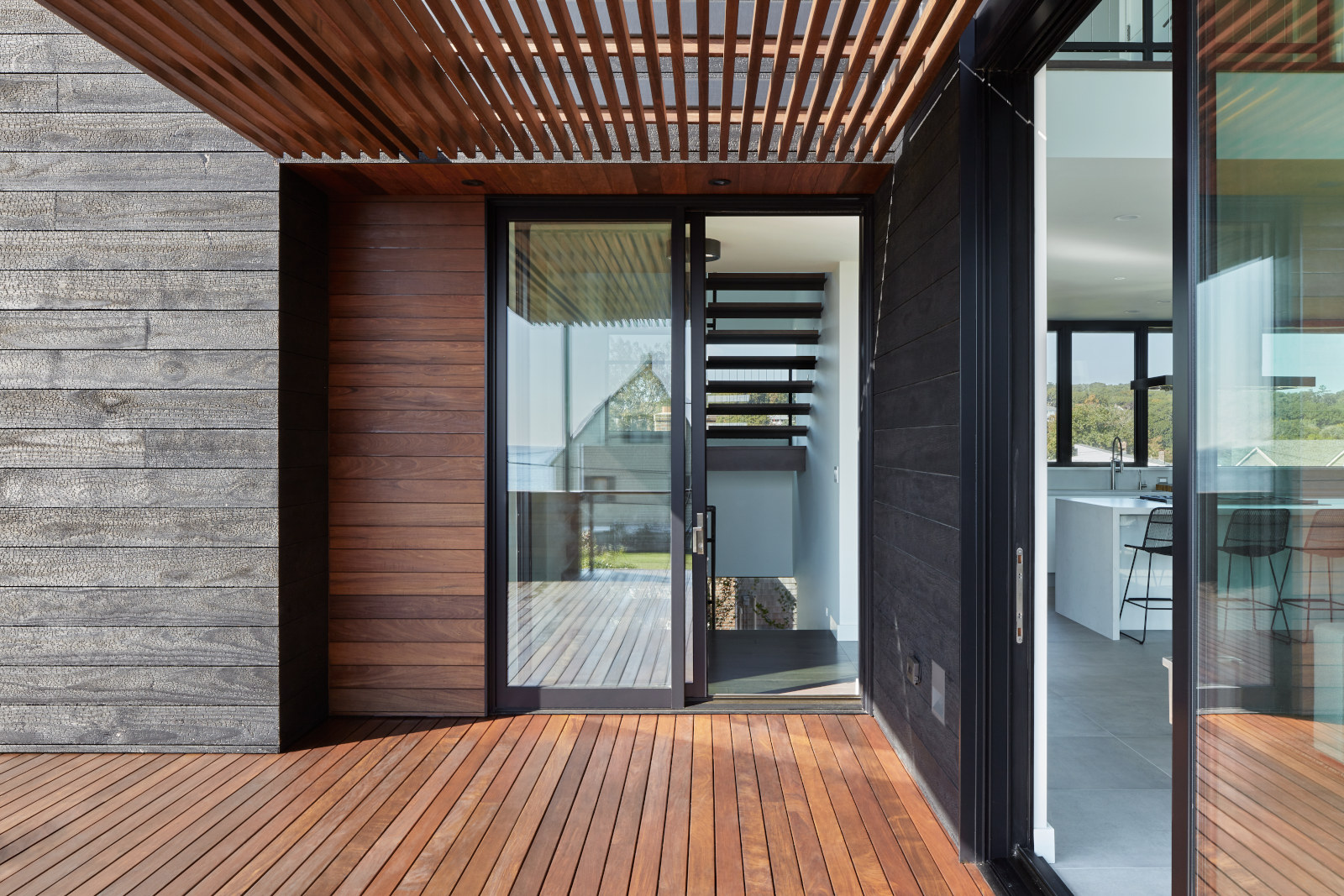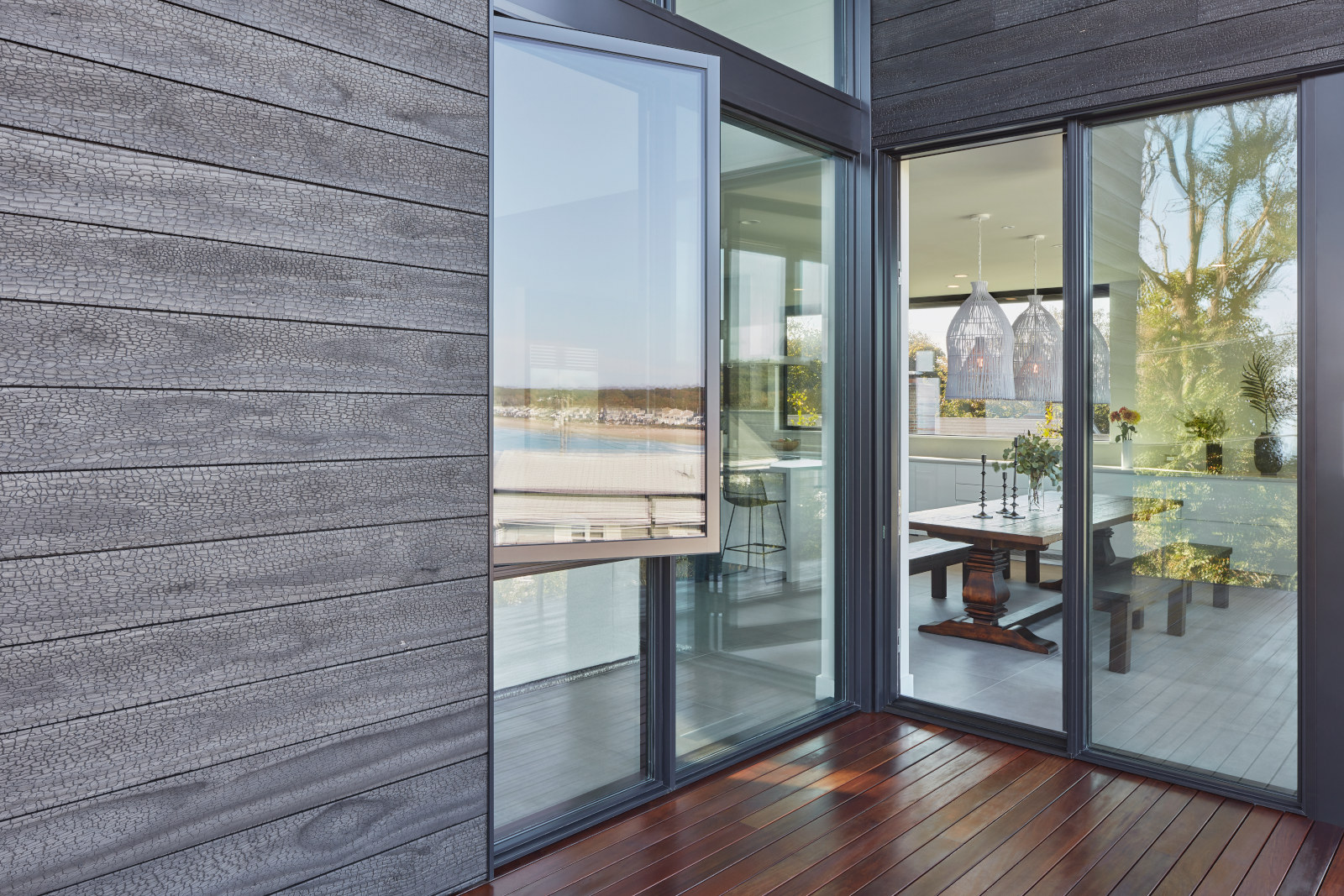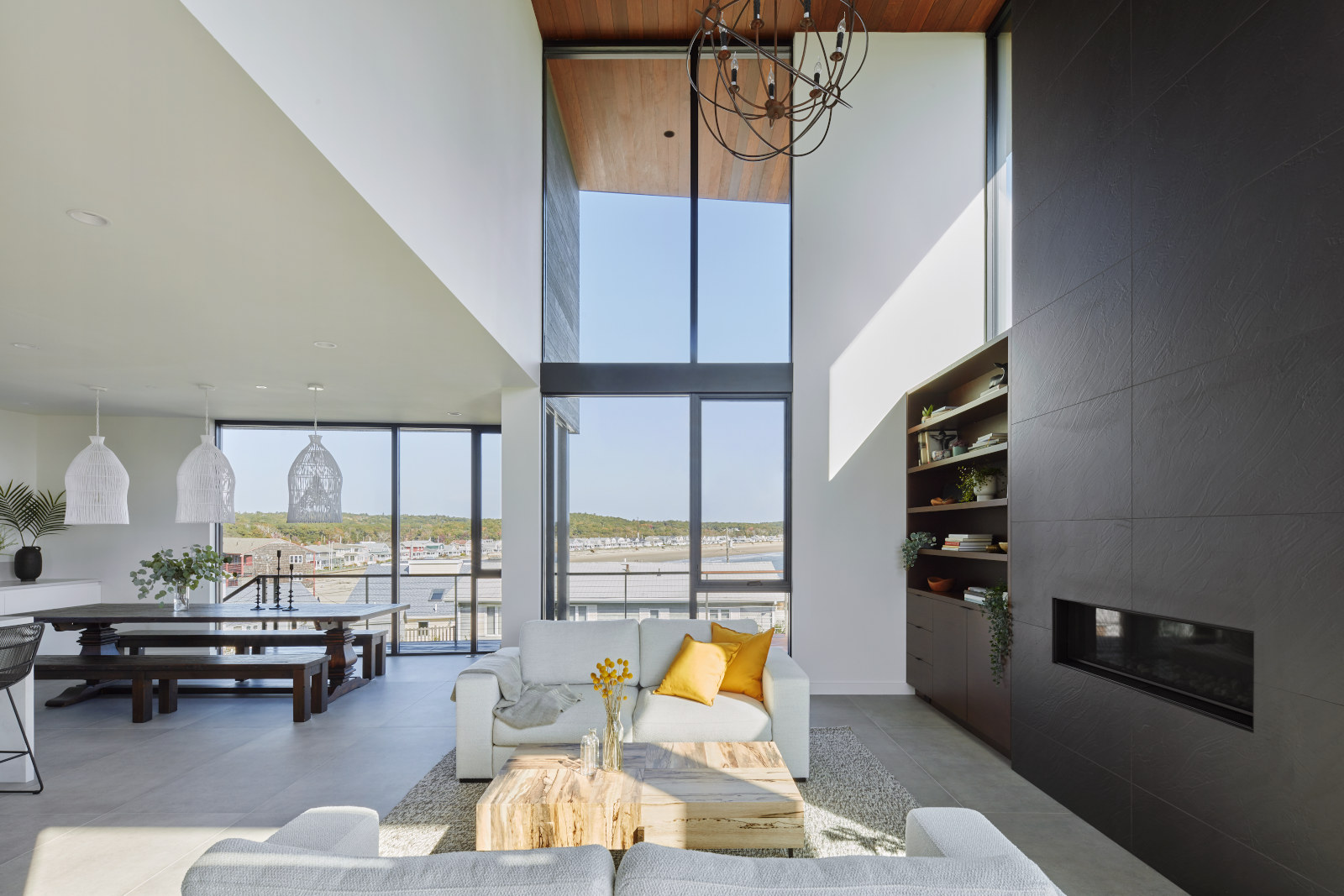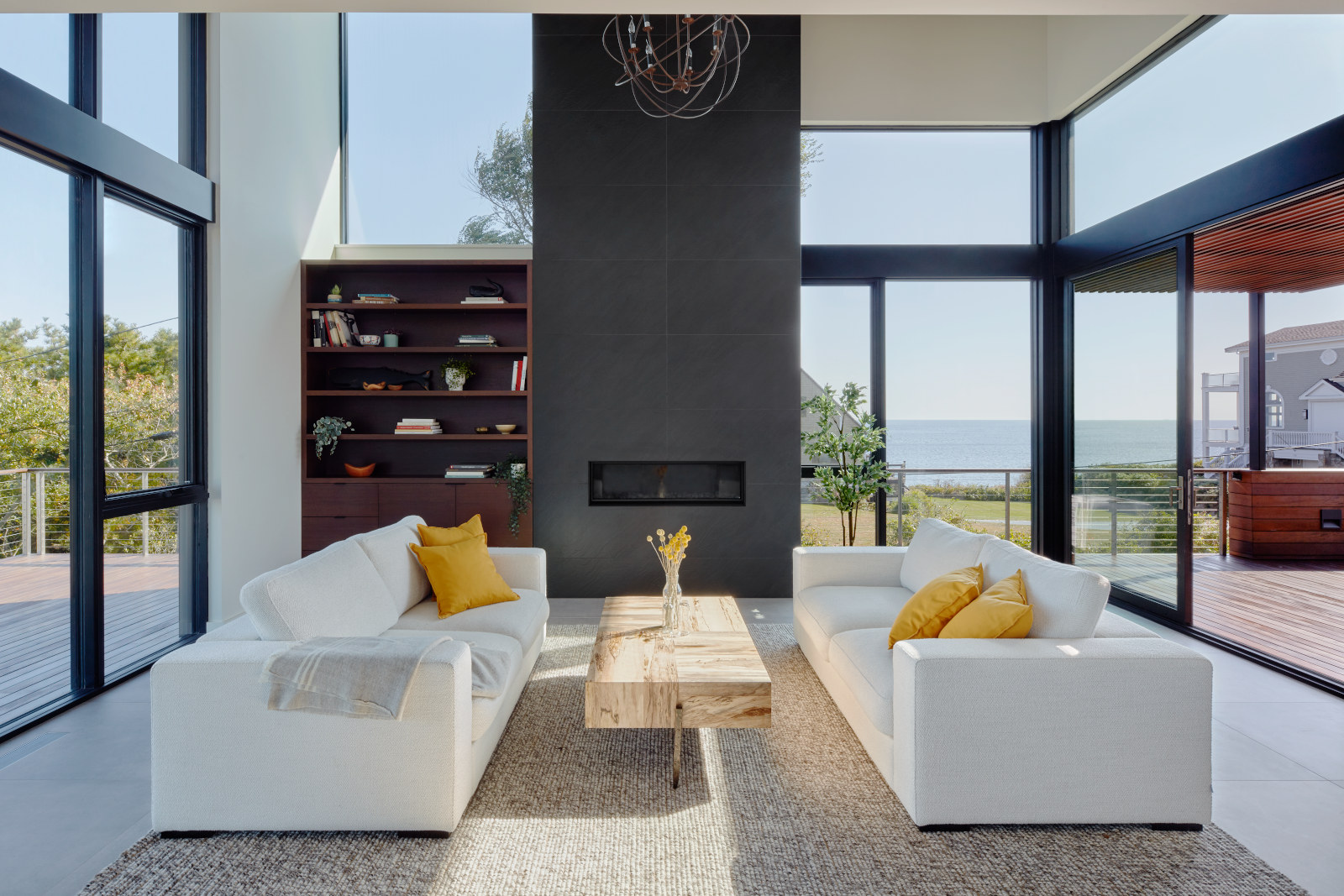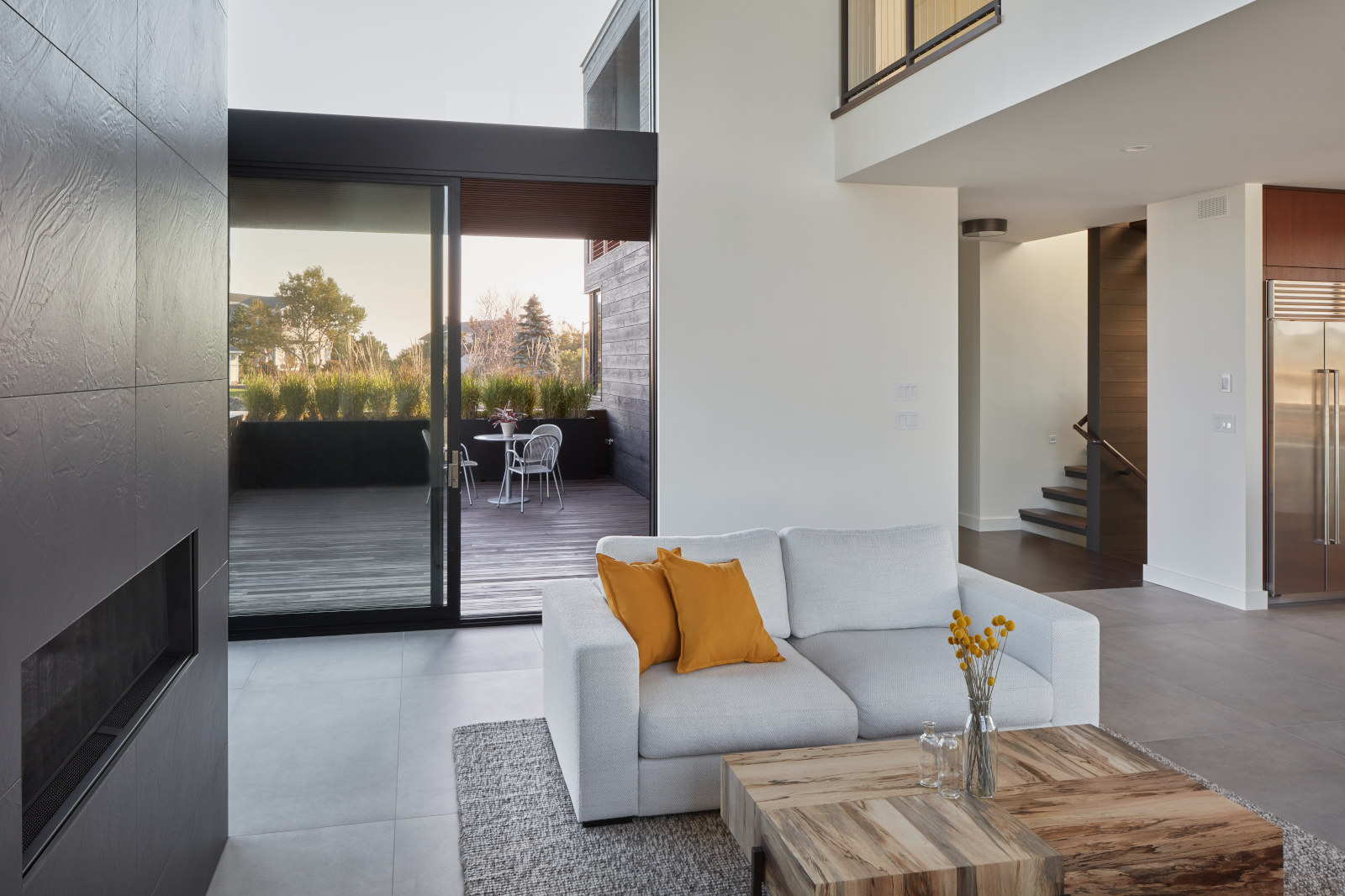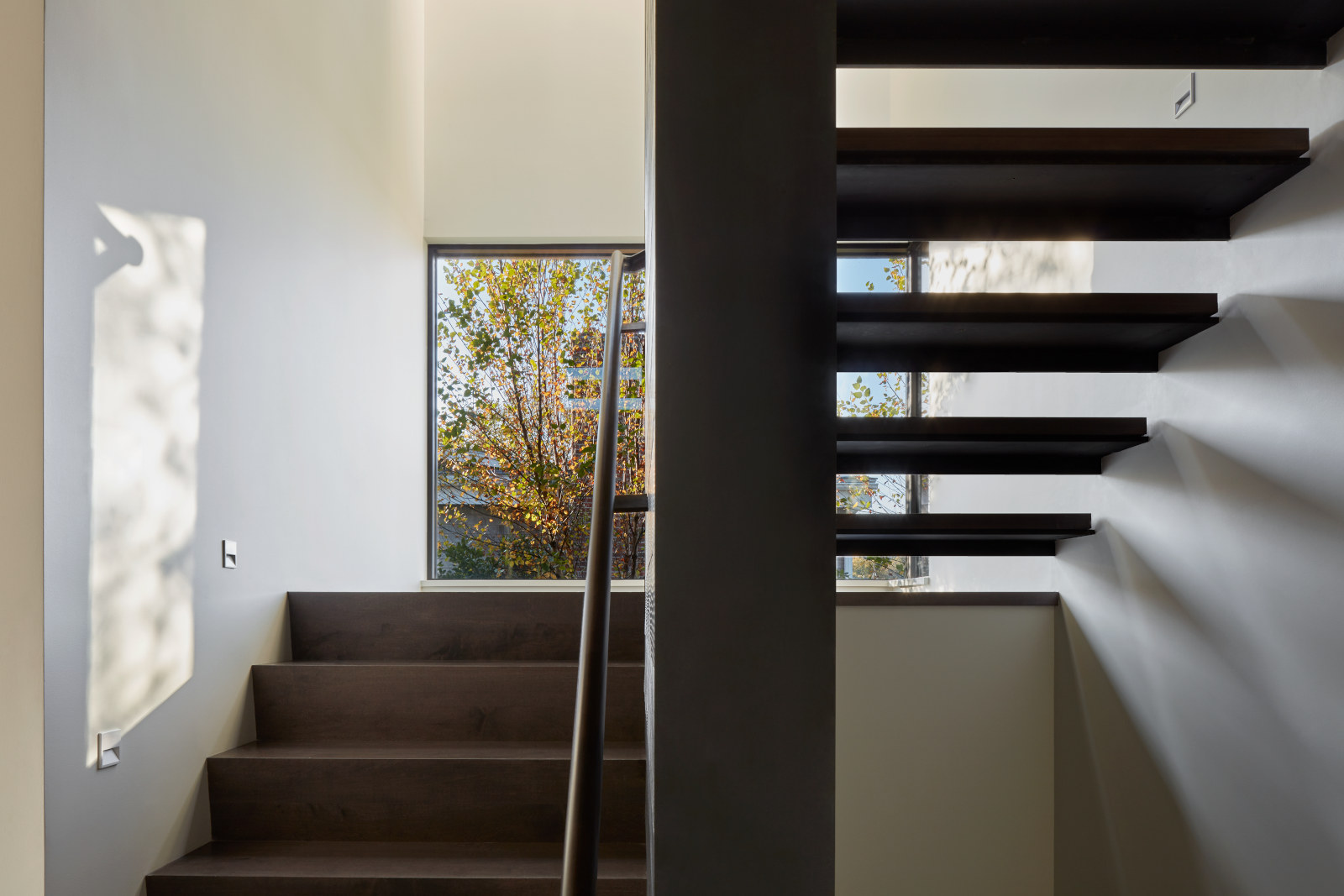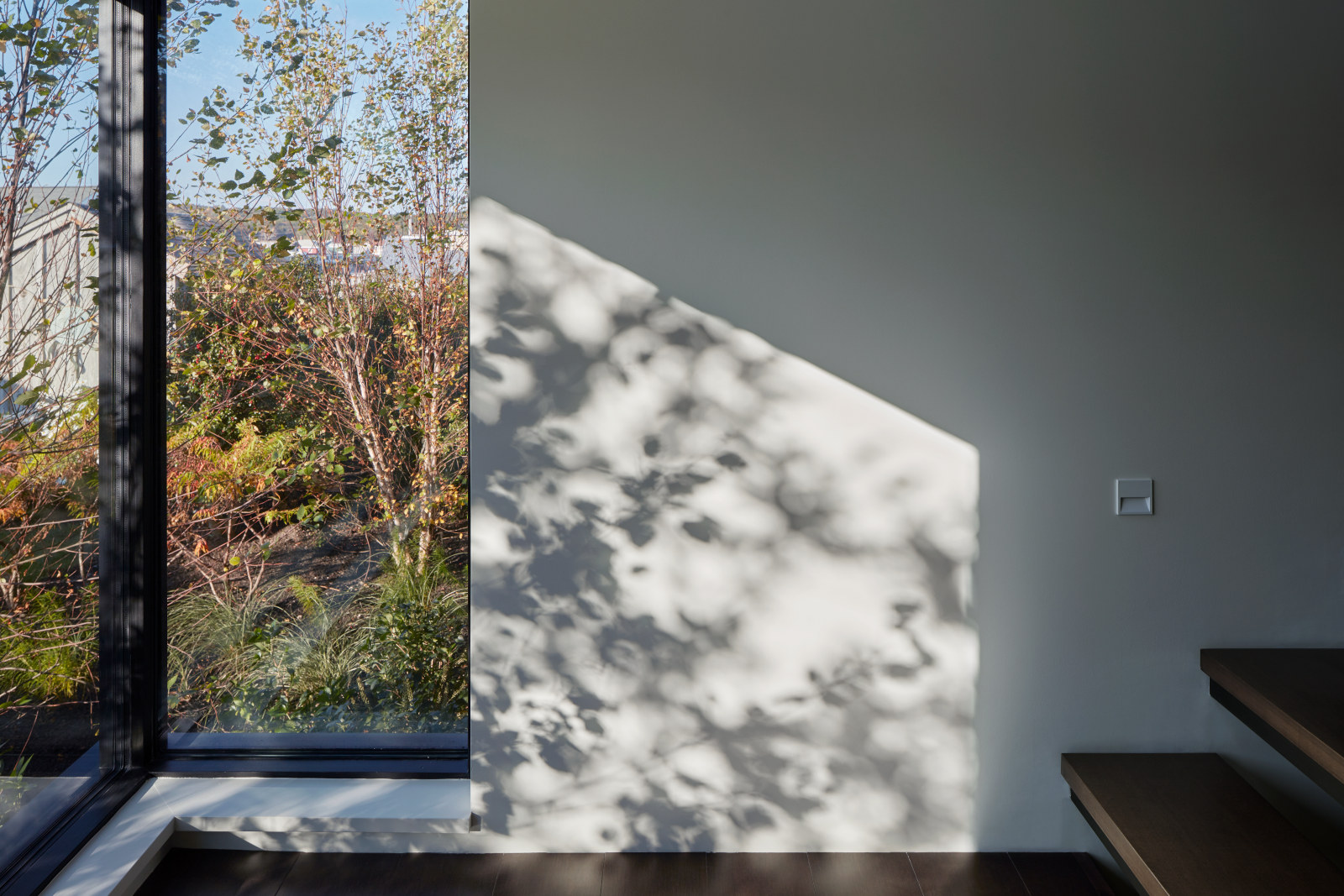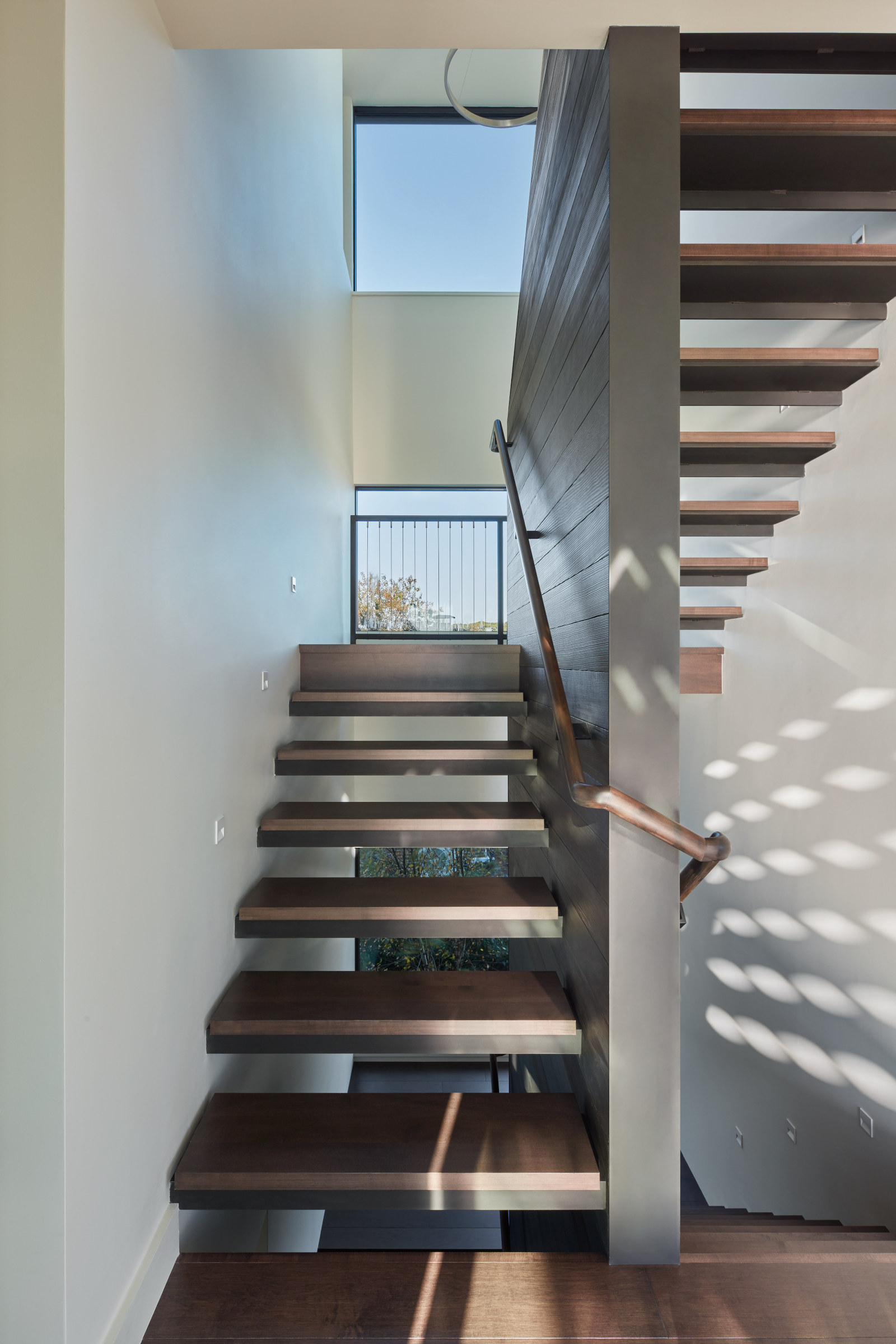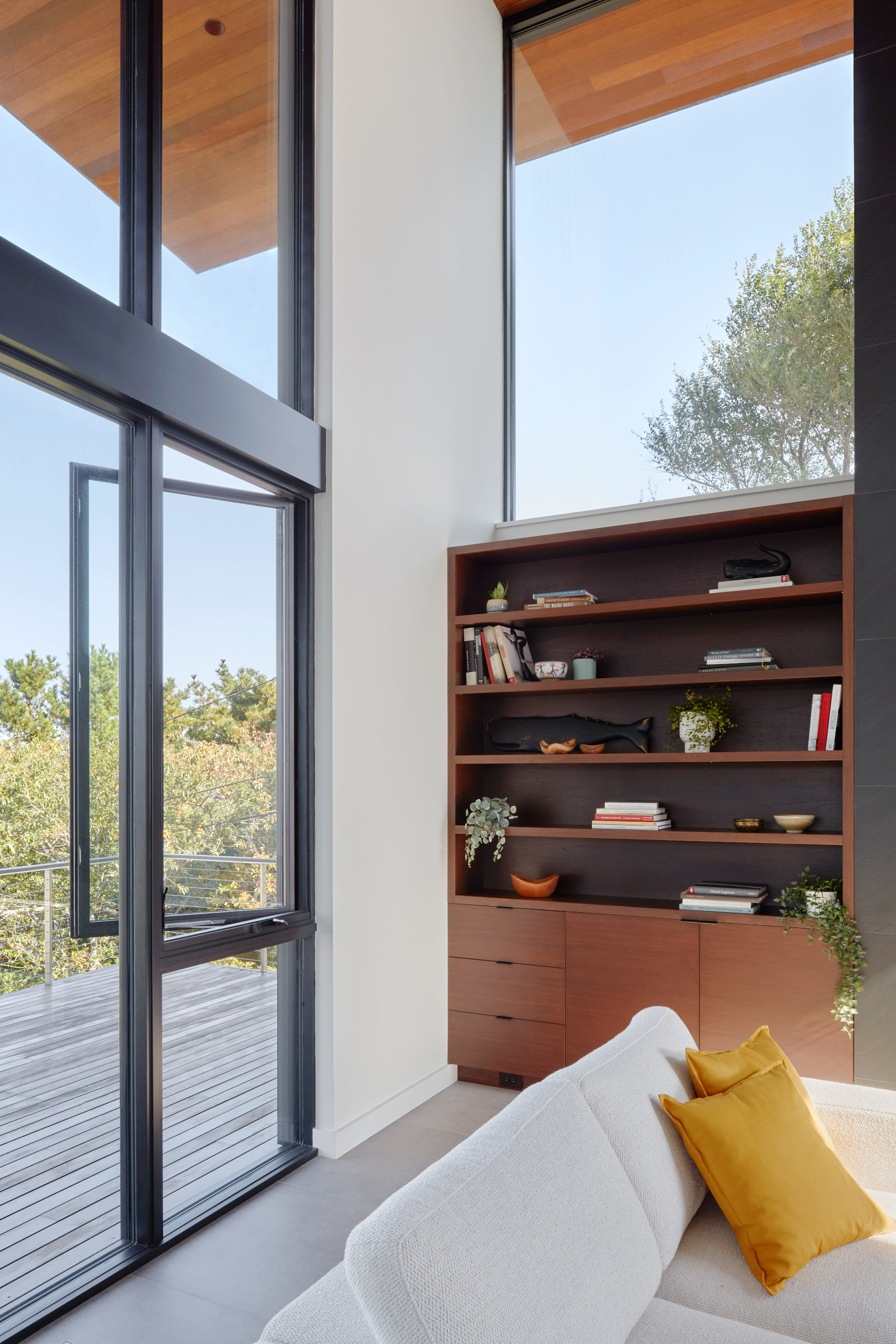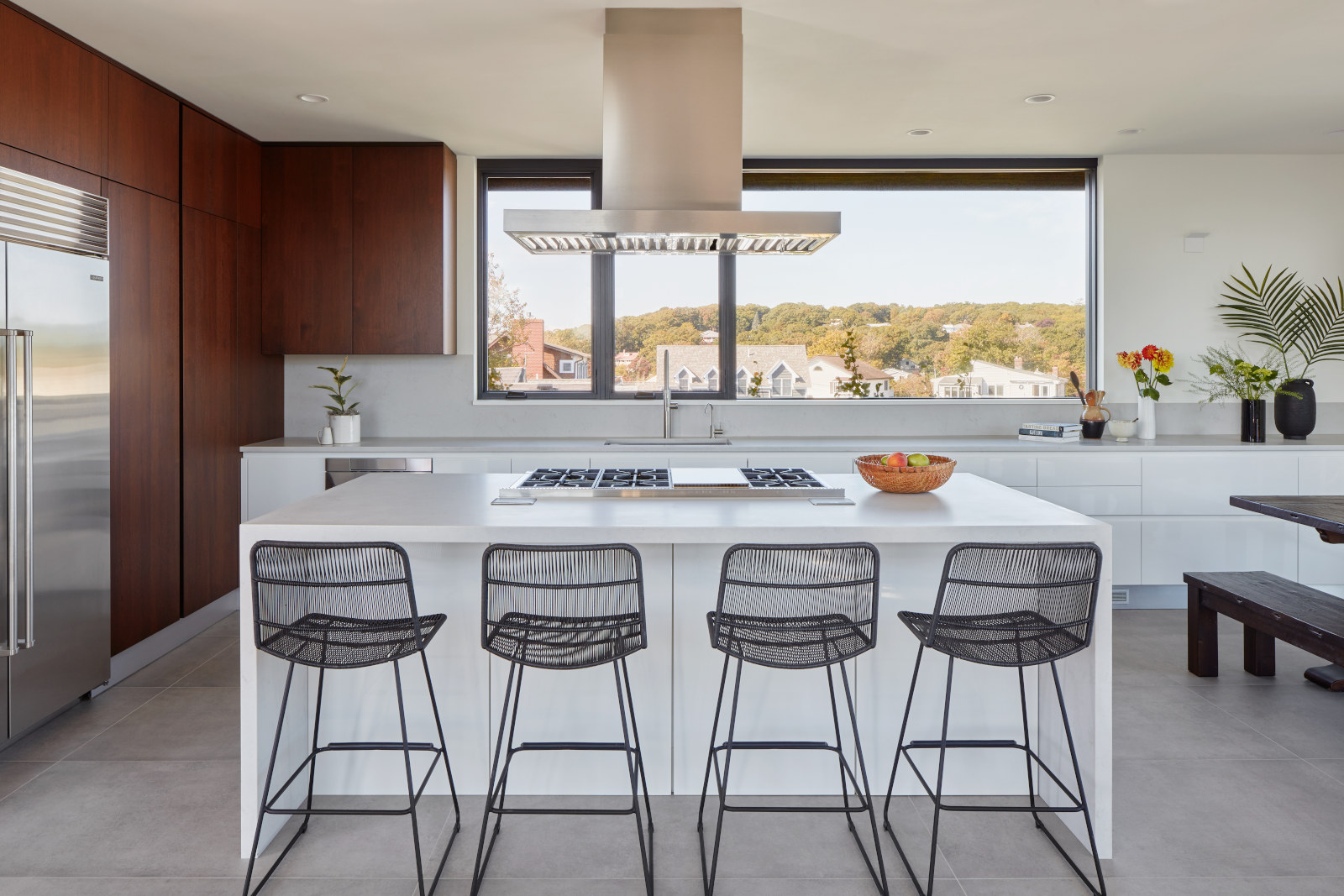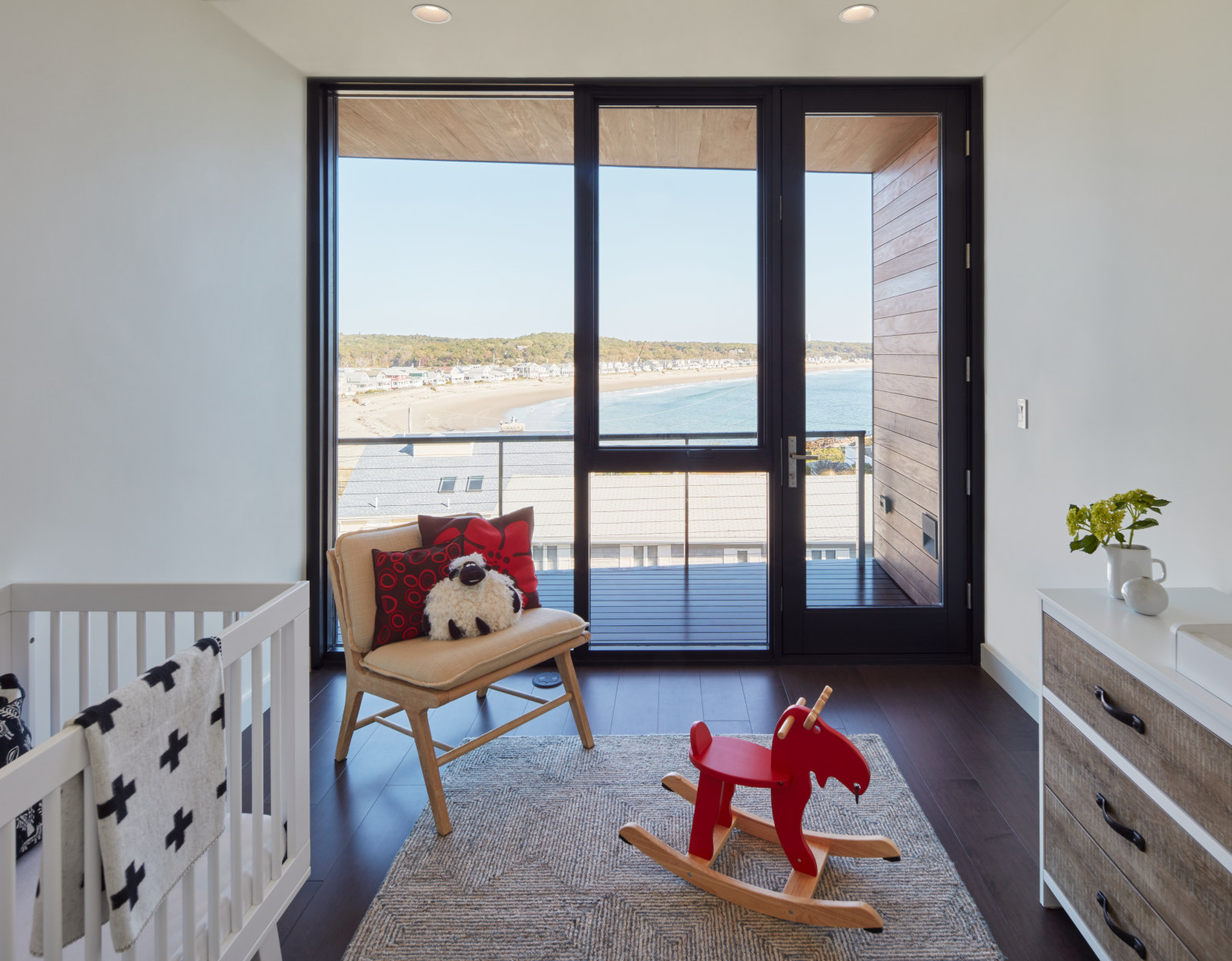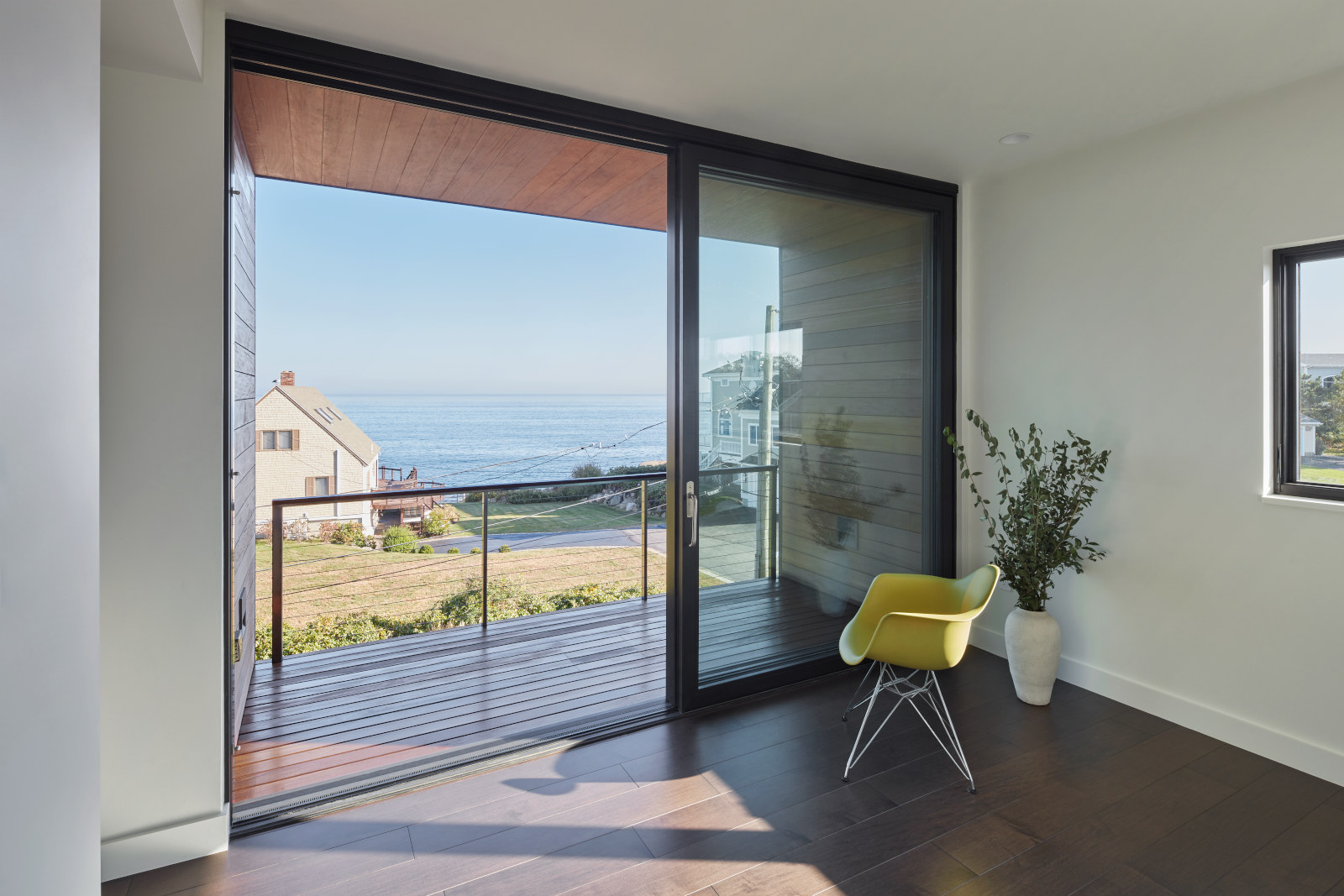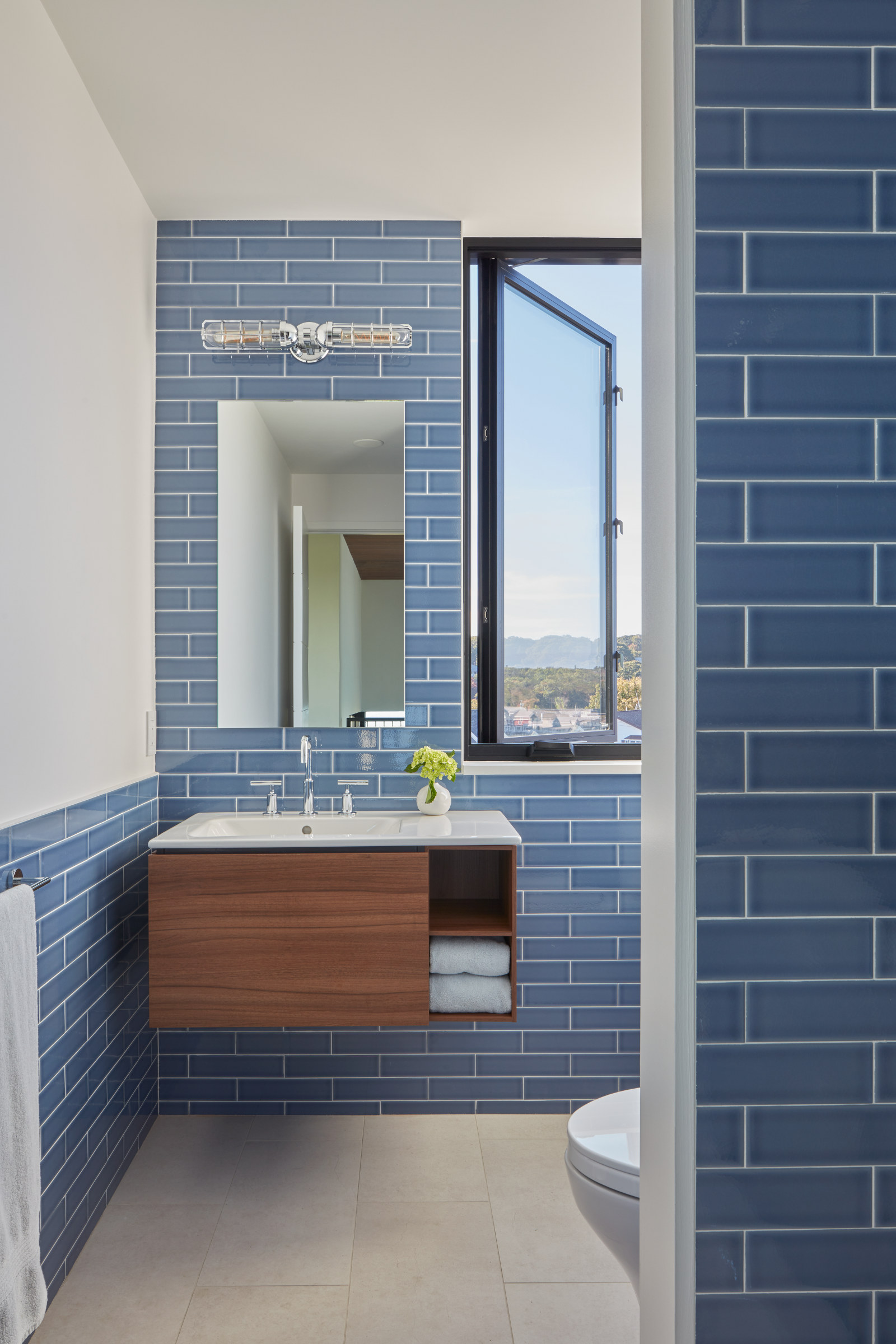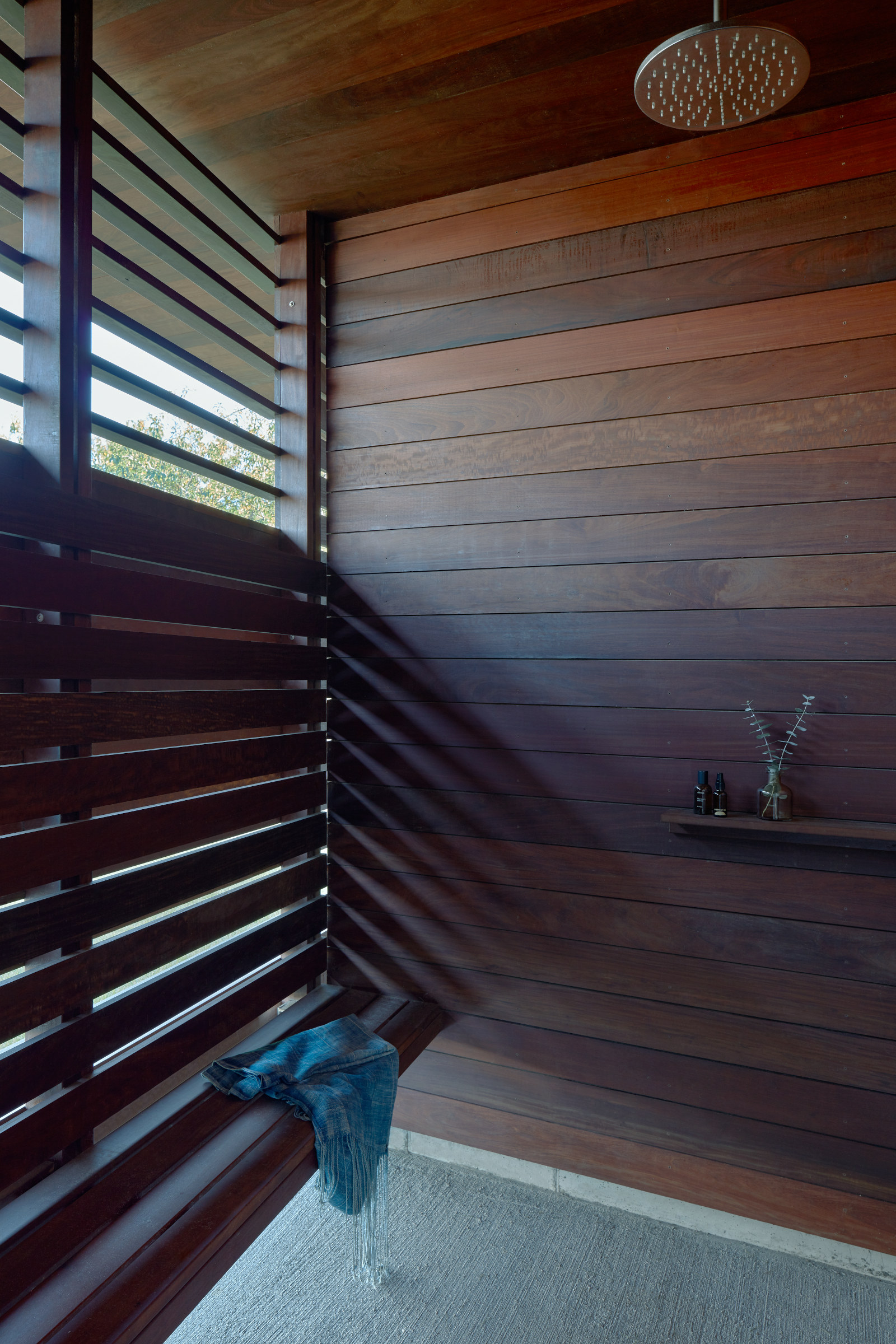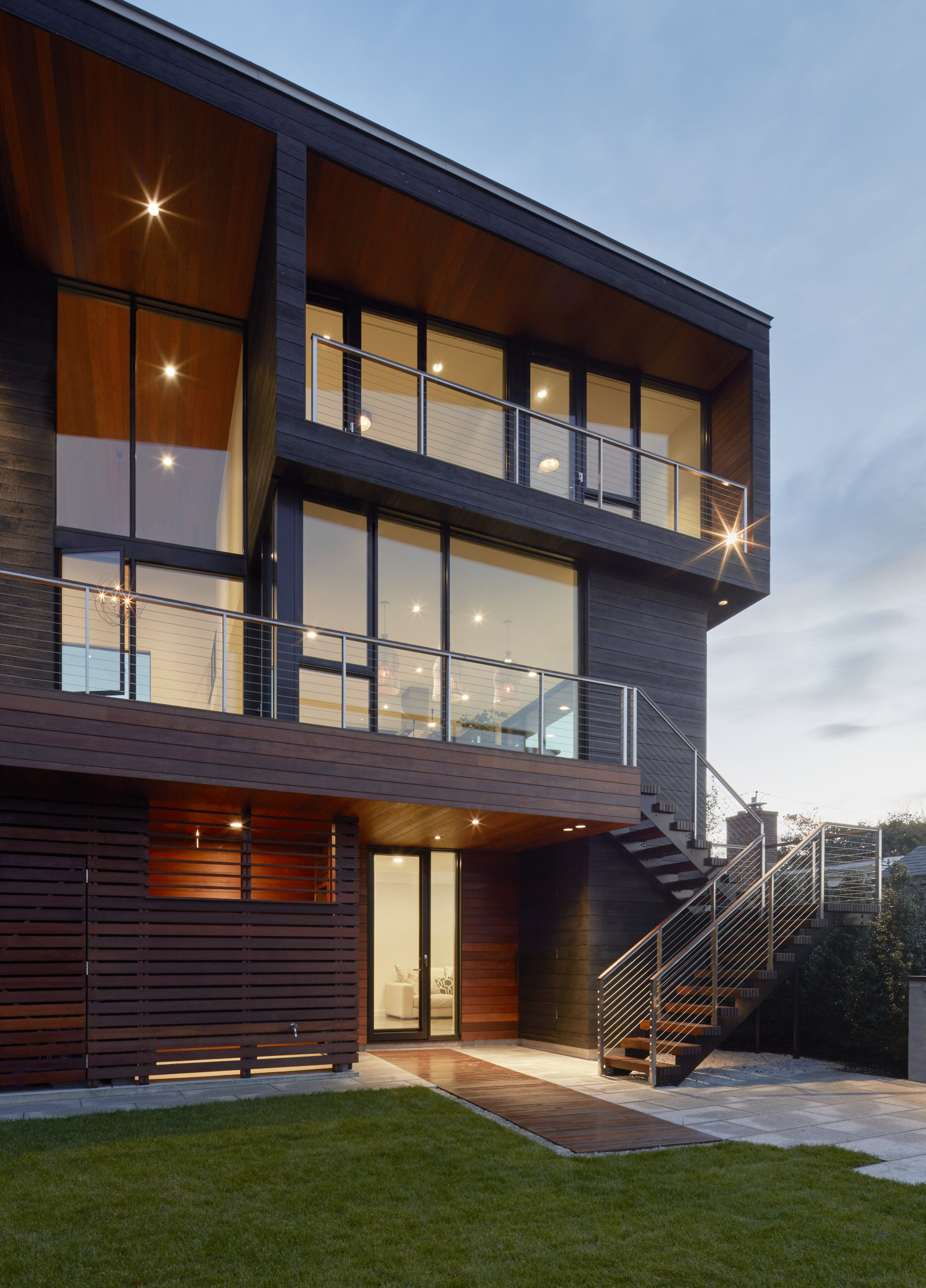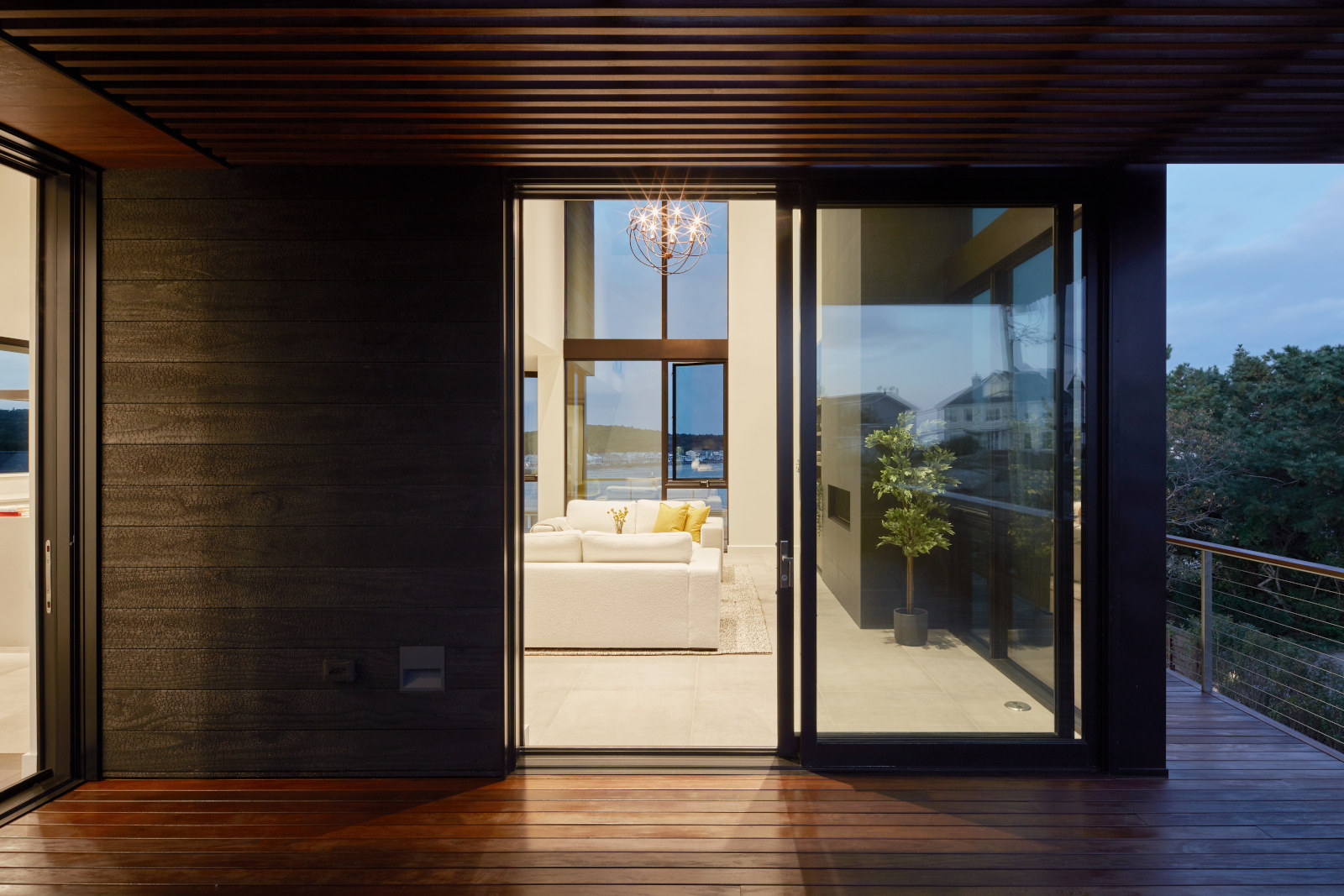 Long Beach House
Gloucester, MA | completed Feb 2021
On a tight corner lot on a bluff, overlooking two beach coves, this 5-bedroom energy-efficient home was designed to maximize views and usable outdoor space. To improve the beach views, the main living space is raised to the second floor, where the L-shaped massing wraps around a deck to protect the outdoor space from prevailing north winds. The living room is a 2-story volume with abundant daylight and beach views. Below the deck, an ipe-clad volume contains the garage and storage/ clean-up space for kayaks and other water sports. On the third floor, an east-facing recessed deck off the primary bedroom provides a sunny morning spot to take in the views.
With super-insulated walls, energy-efficient mechanical systems, and triple-glazed windows, the home uses 55% less energy than a reference code-compliant home.
Materials were selected to be low-maintenance and natural: warm ipe-wood siding at decks and doorways punctuate the dark shou sugi ban cladding. A wood and steel trellis provides summer shade at the deck level.
Project info
Size: 3760 SF conditioned space
Credits
Architect: Heather Weiss, studiohw
HVAC/Energy Consultant: Zero Energy Design
Structural Engineer: Richmond So Engineers
Landscape Arch: Matthew Cunningham Landscape Design
Civil Engineer: Hancock Associates
Contractor: Windover Construction
Photography: © Jane Messinger