Wingaersheek House
Gloucester, MA | completed 2011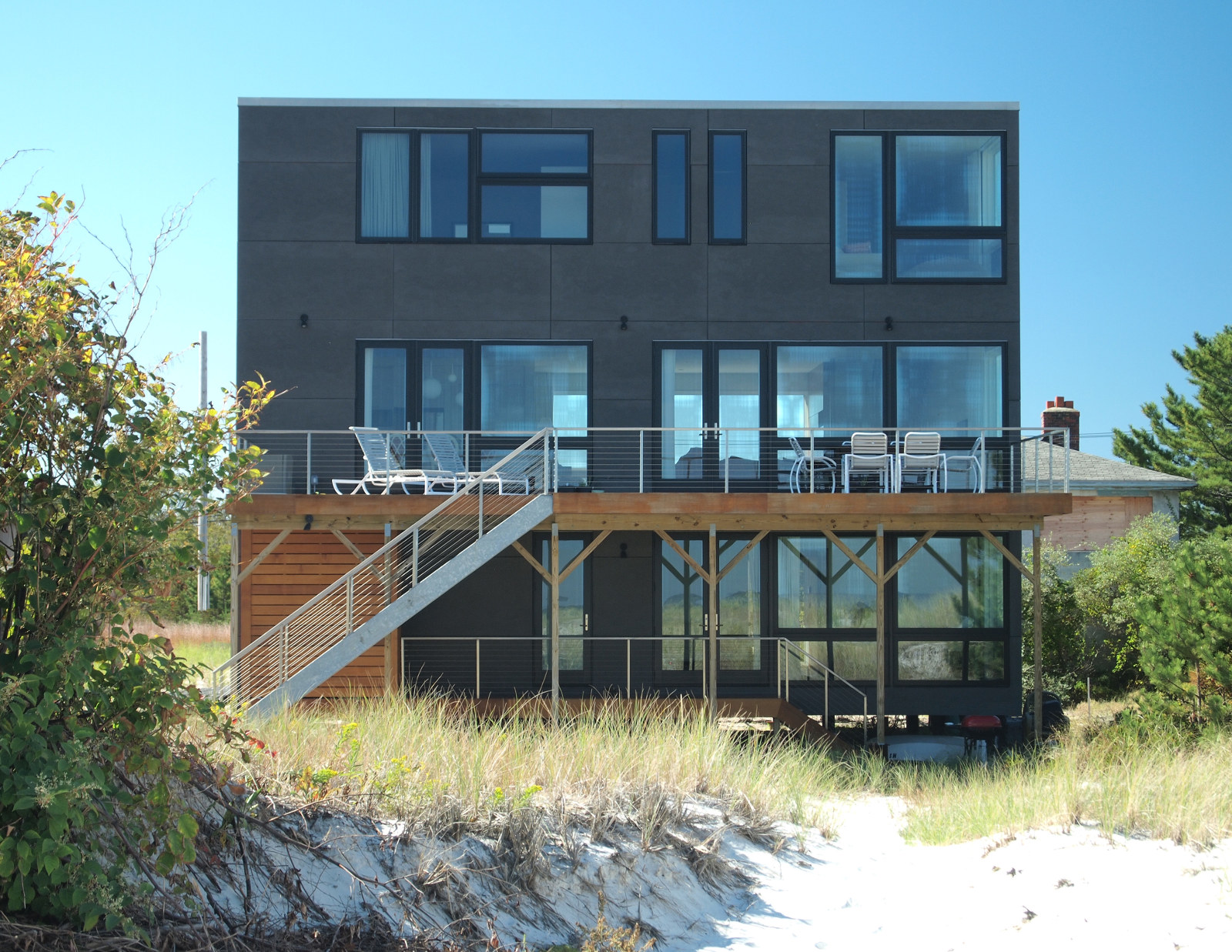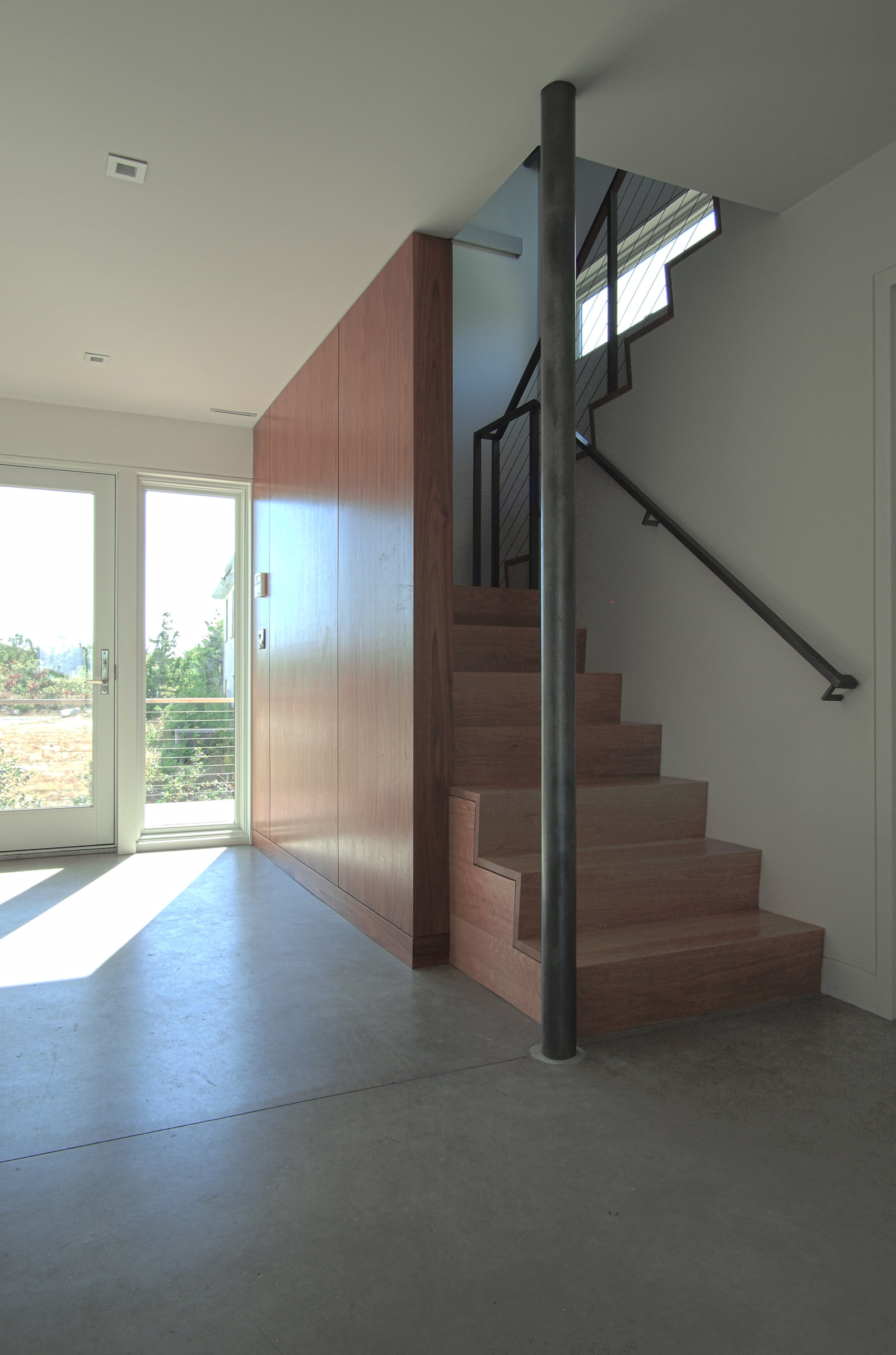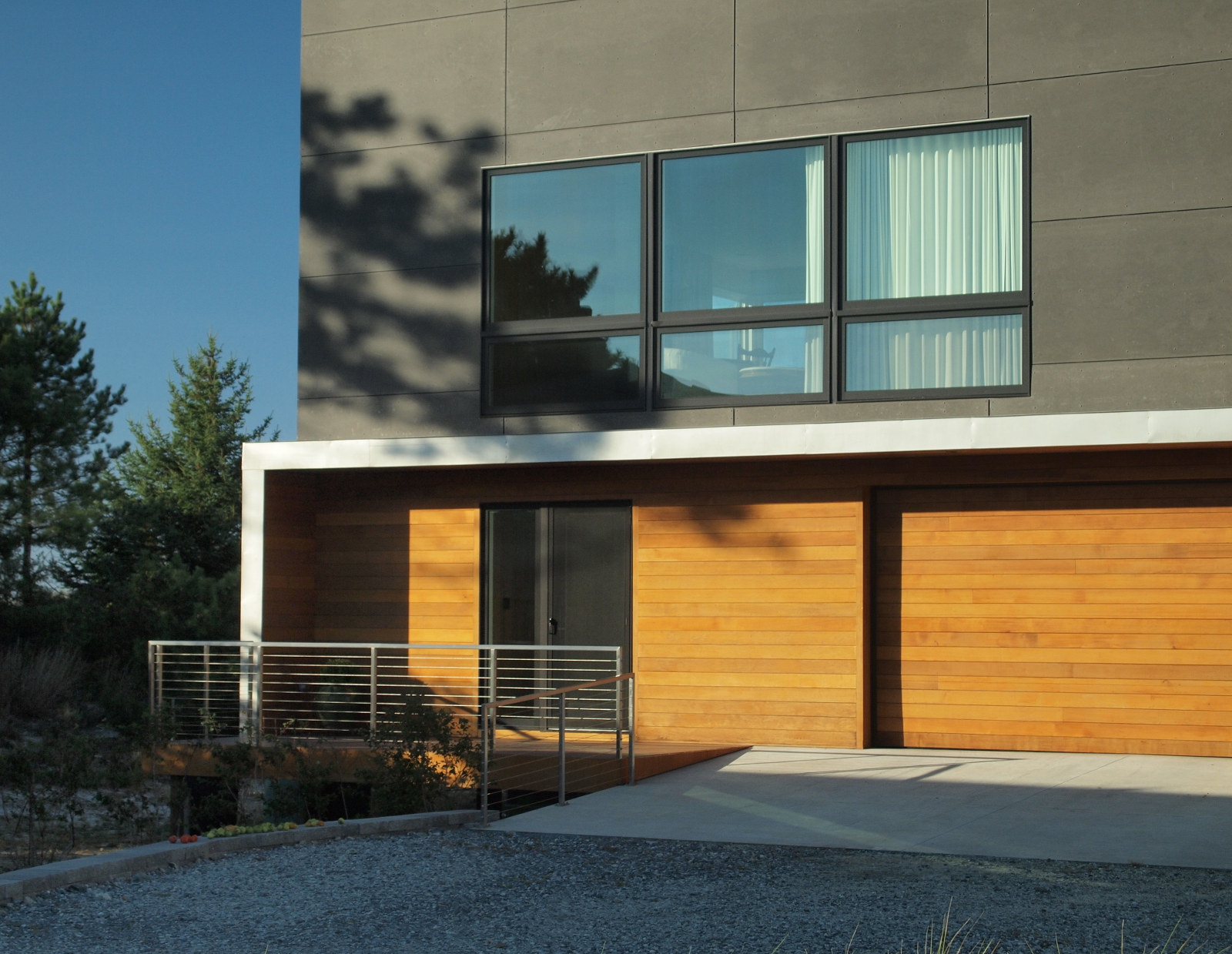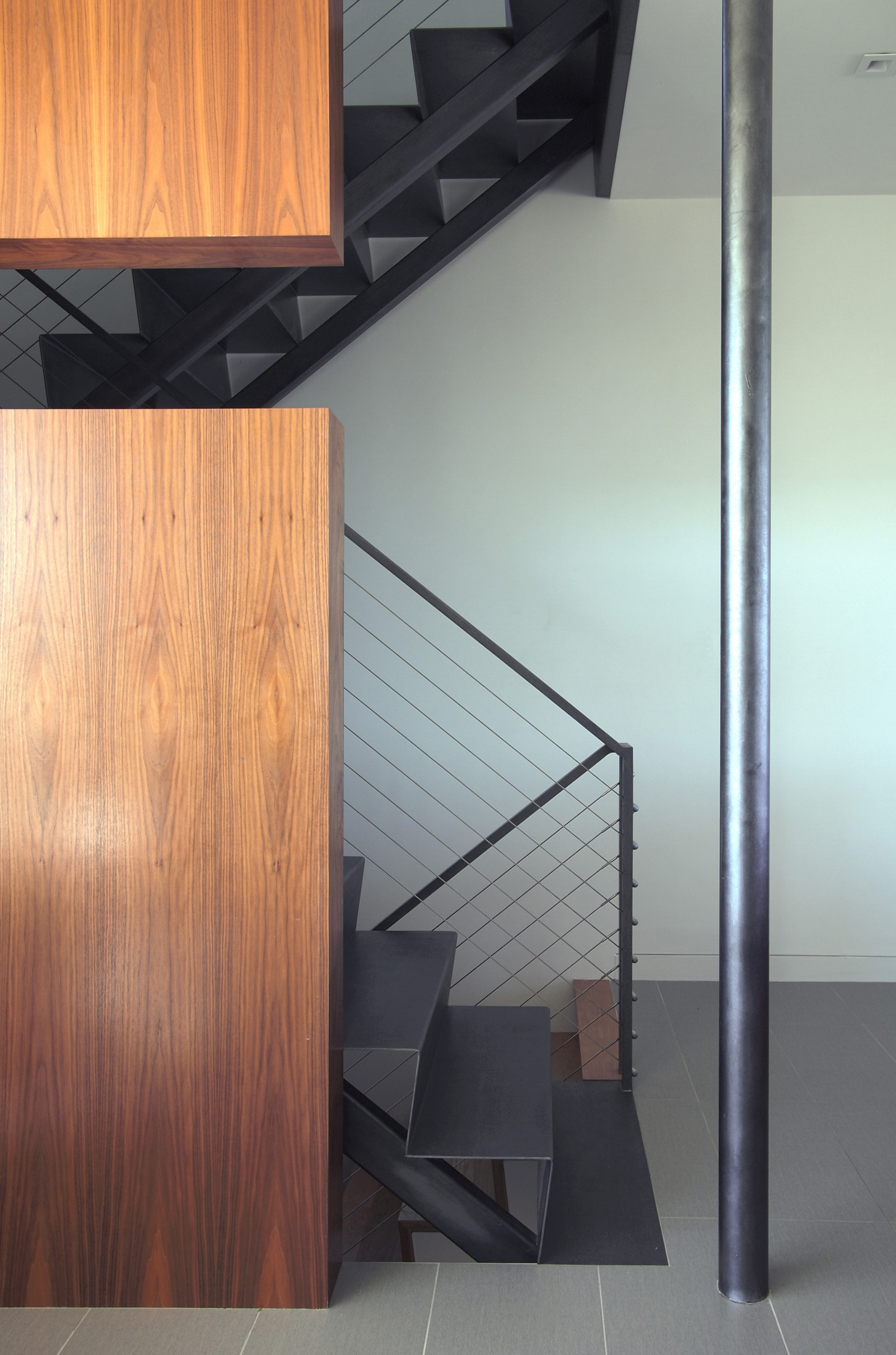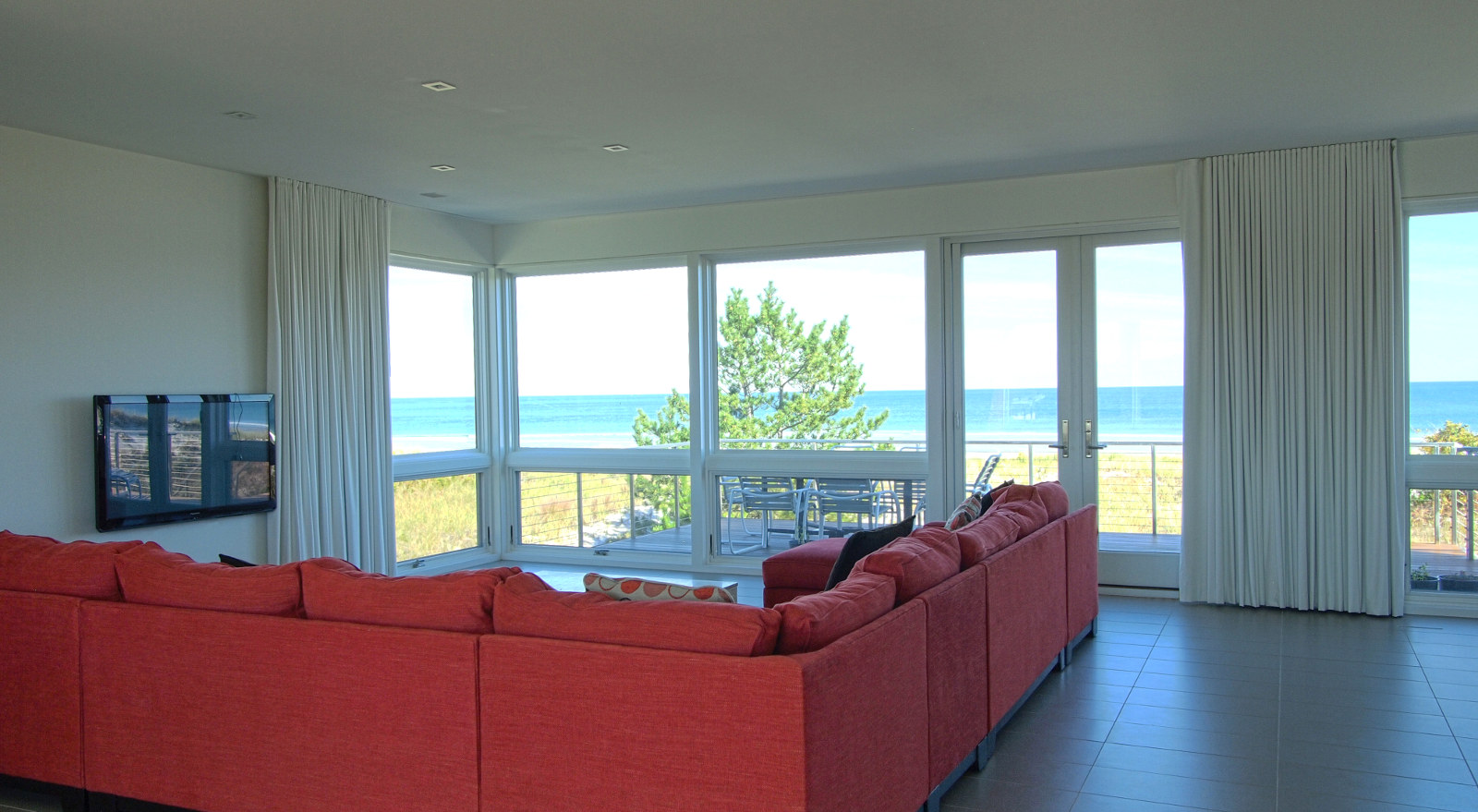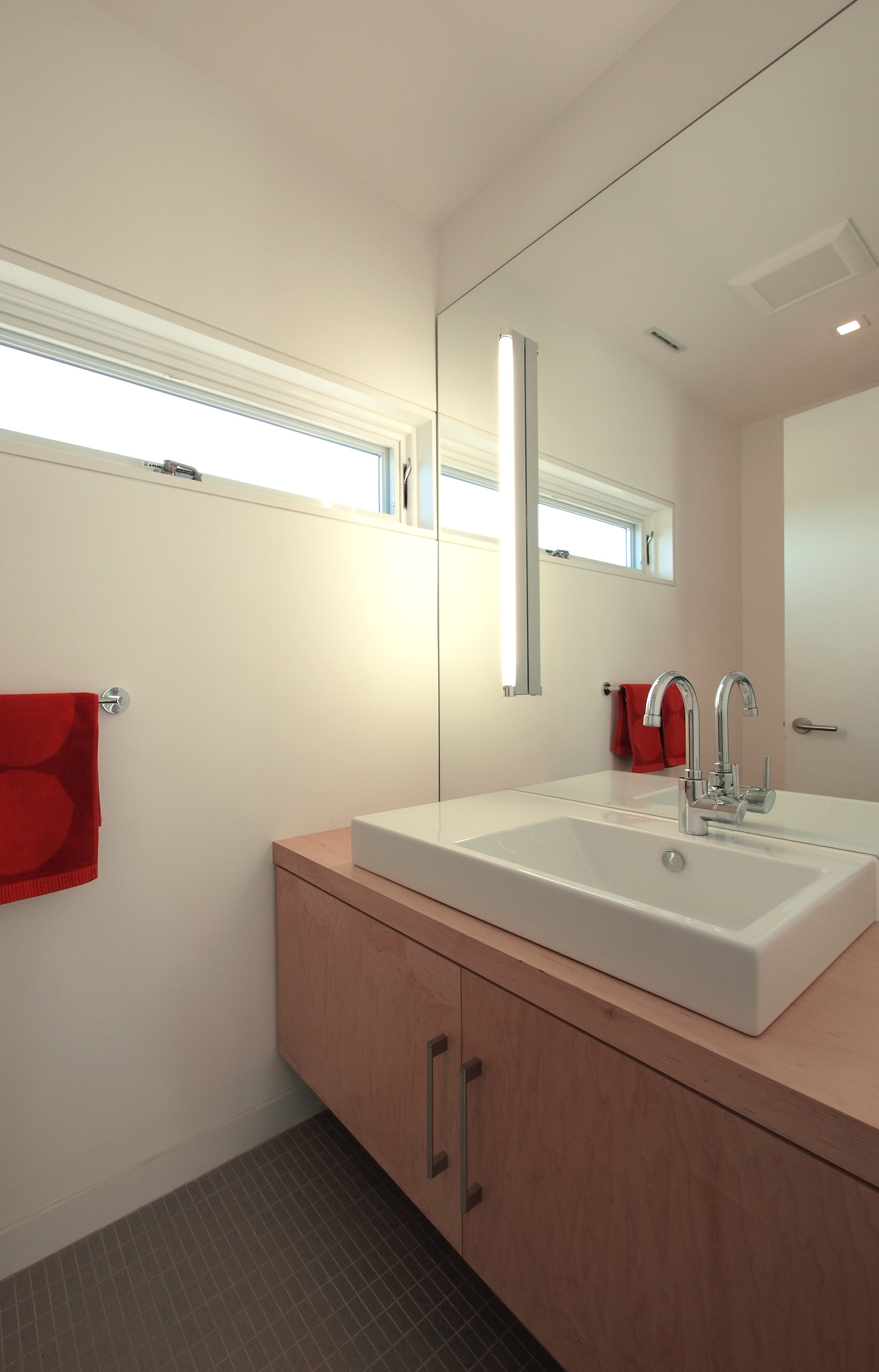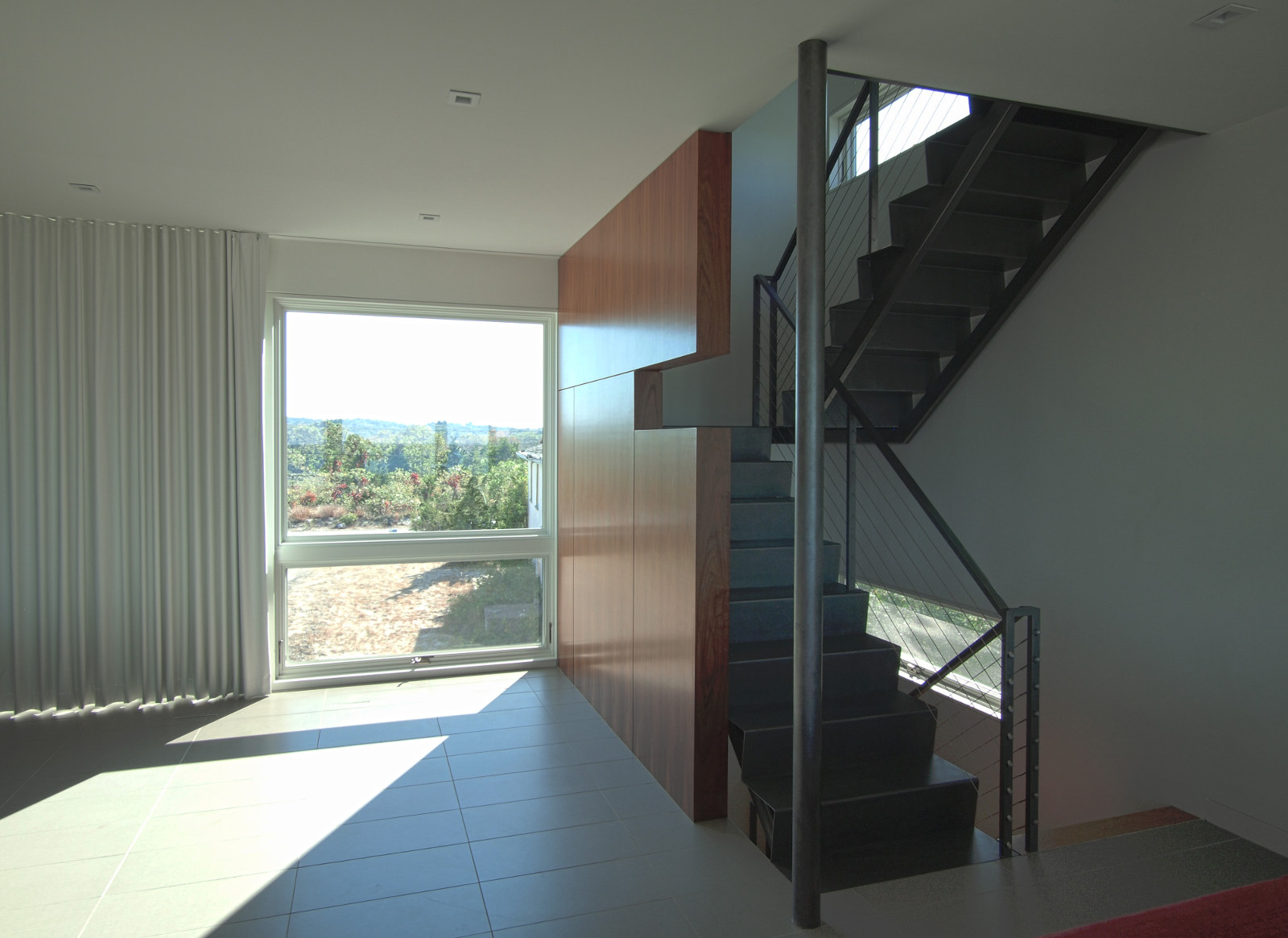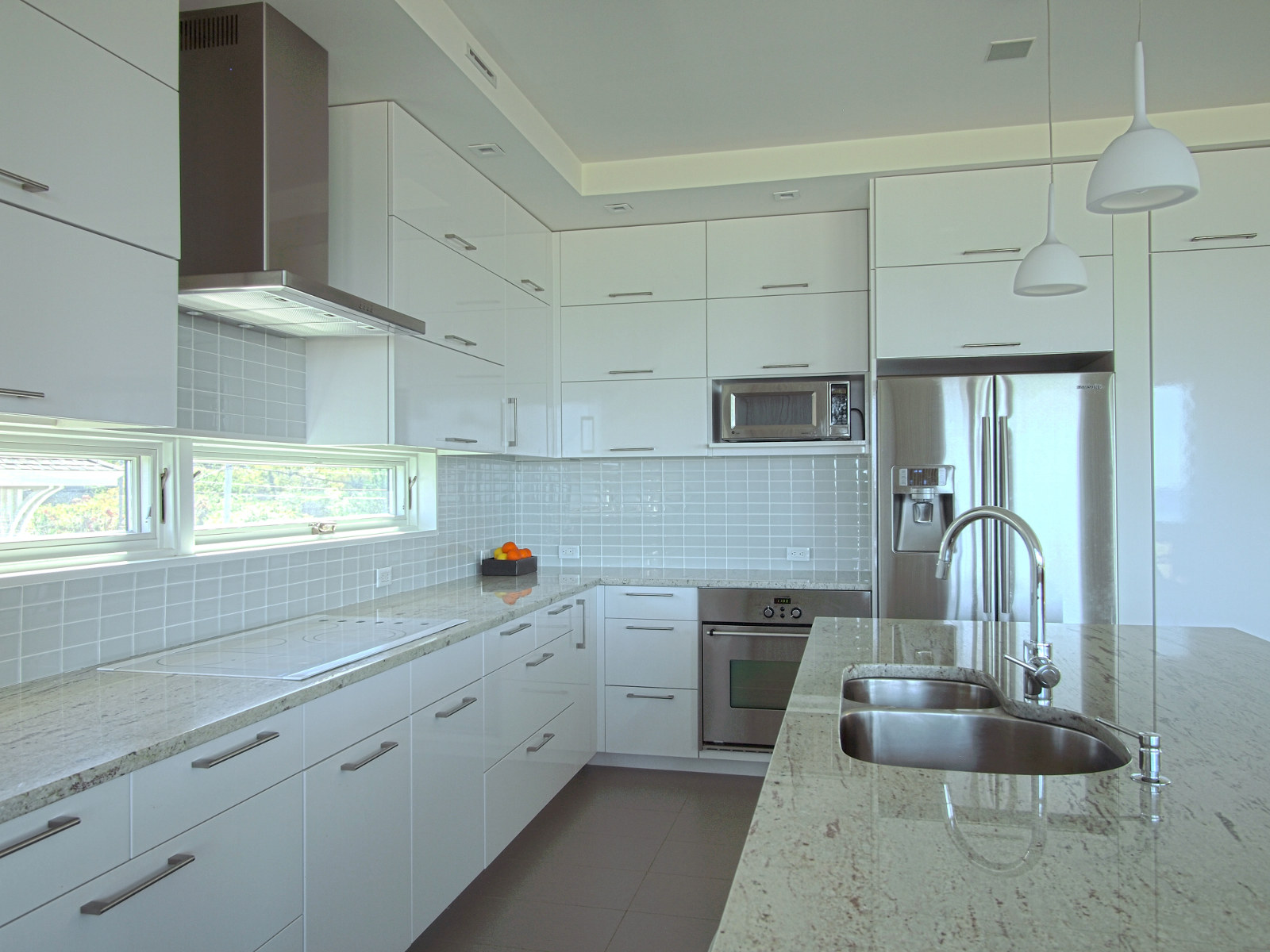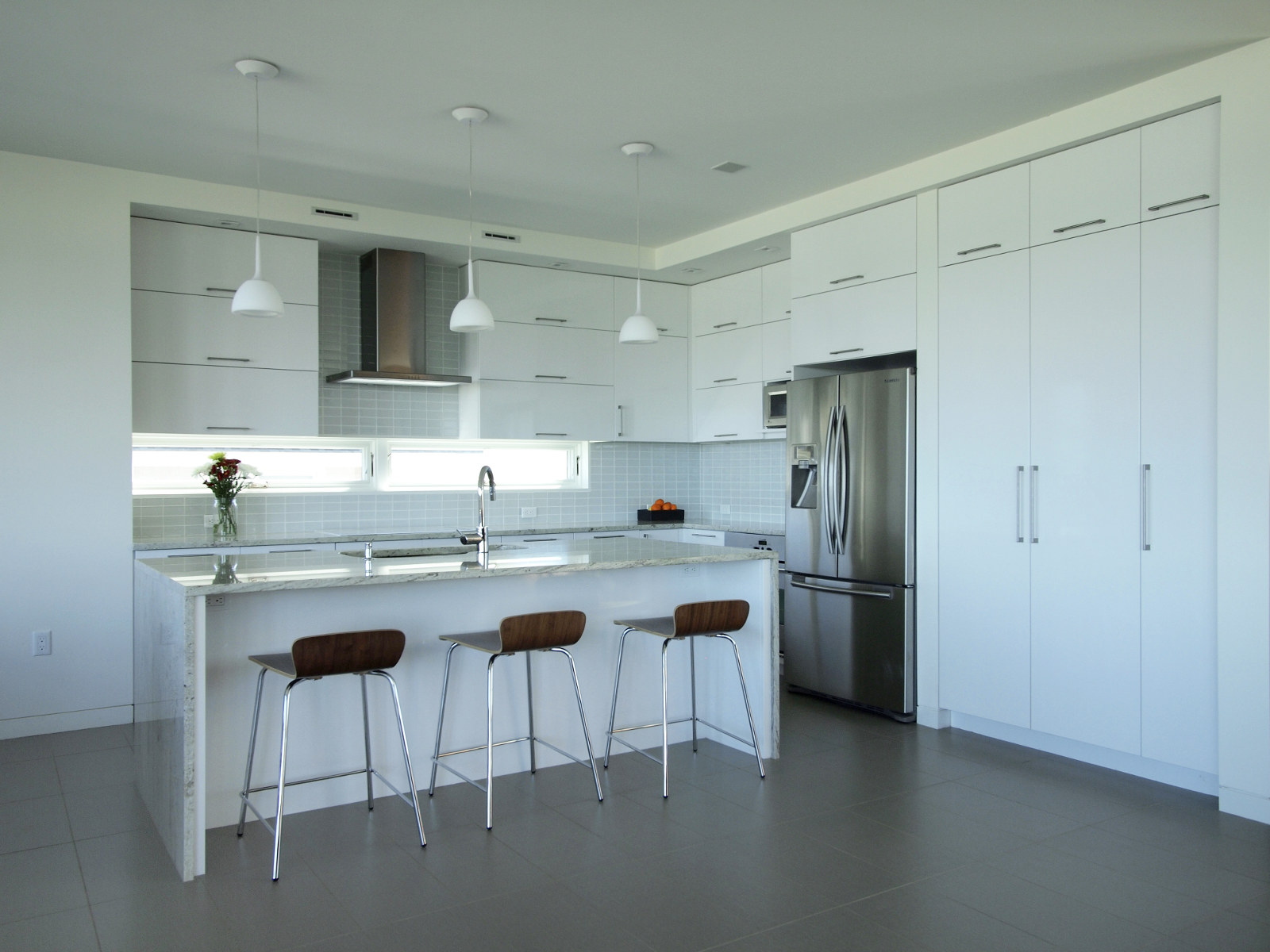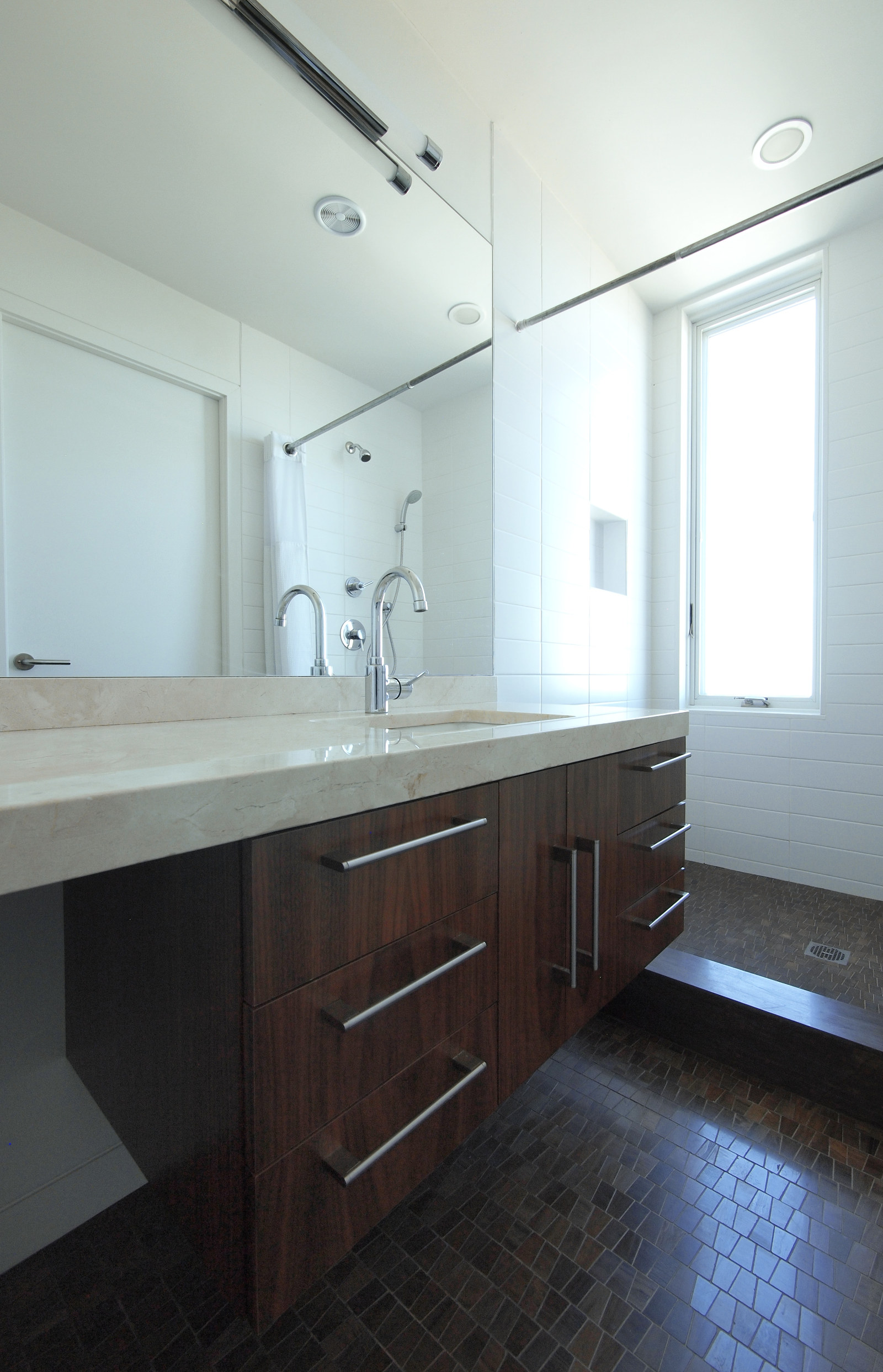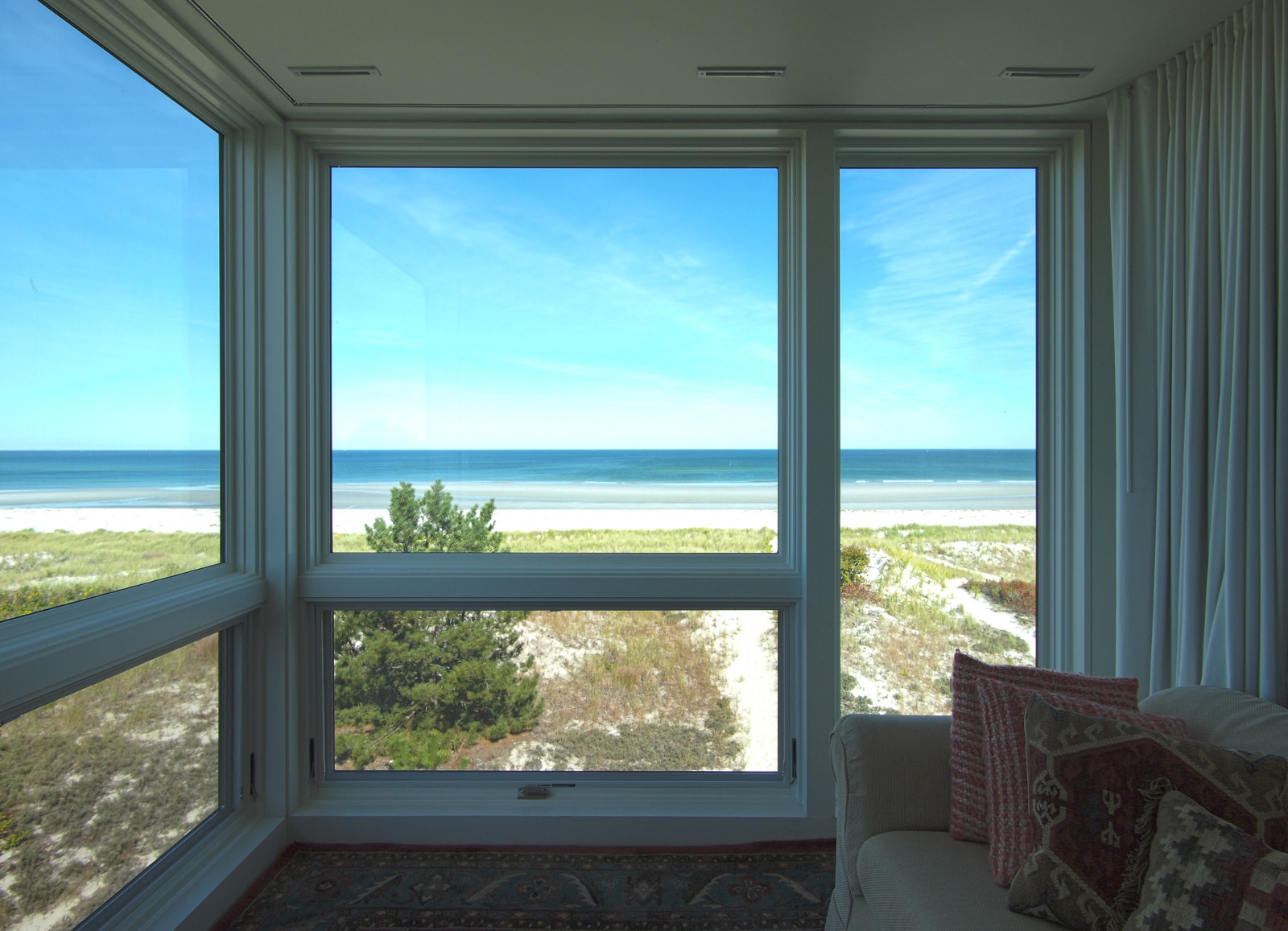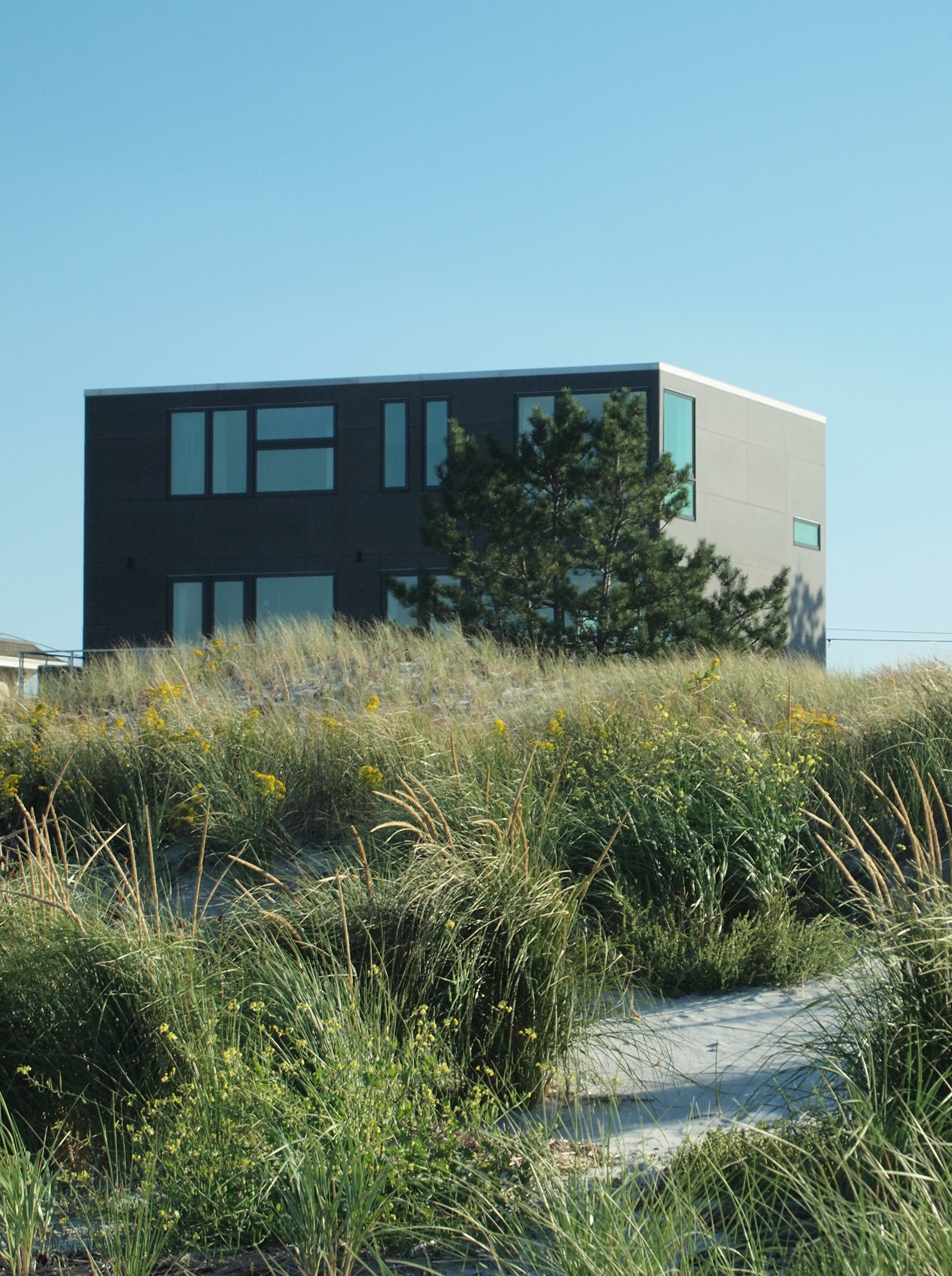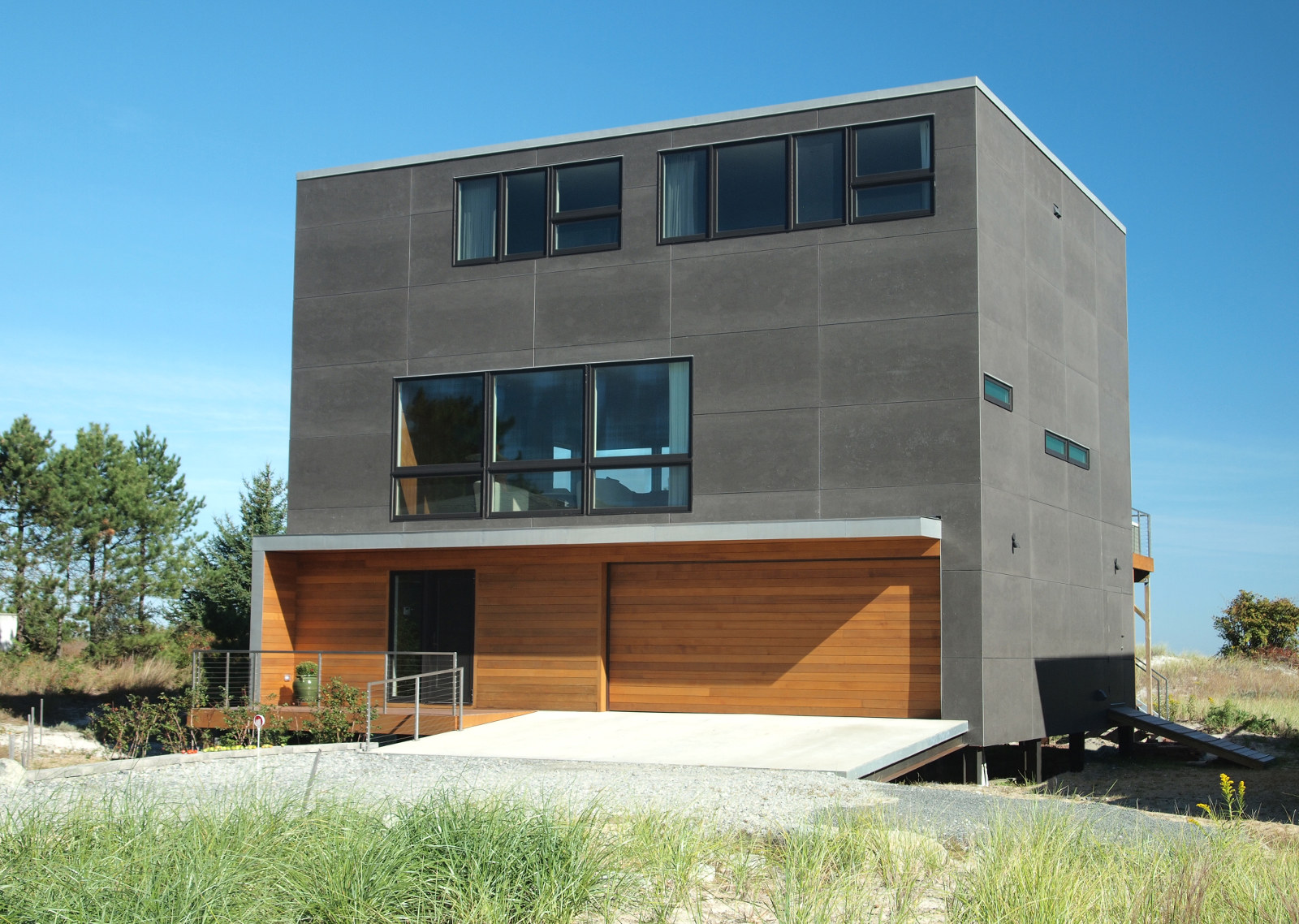 Wingaersheek House
Gloucester, MA | completed 2011studiohw + Charles Rose Architects
A year-round residence for a family of five, this three-story house floats over sand dunes on a private stretch of Wingaersheek Beach. The boxy form of the house was most efficient to meet square footage needs on a tight budget, while complying with site setbacks and height restrictions. Inside, rooms open up with floor-to-ceiling windows to the north for uninterrupted water views, and to the south overlooking preservation land. The exterior materials and windows were selected and detailed to withstand strong storms and salt air.
Interior finishes, including the concrete slab at the entry level and the porcelain tile floor throughout the open living/dining/kitchen space on the second floor, were selected for ease of cleaning, as sand is inevitably tracked into the house. A walnut-paneled wall rises from the entry to the third floor, defining the stairwell; wood stairs transition to a floating blackened-steel staircase at the upper level. Finishes throughout are kept simple and minimal, which accentuates the changing light throughout the day and sets off the stunning beach views.
Heather Weiss was the project architect at Charles Rose Architects for the design and document phases of this project, and did the construction administration phase on her own after leaving CRA.
Project info
Size: 4015 SF including garage
Credits
Architect: Heather Weiss, studiohw and CRA
Structural Engineer: Richmond So Engineers
Contractor: DiGiorgio & Mesina Construction
Photography: © Heather Weiss