Walden St Renovation
Cambridge, MA | completed 2016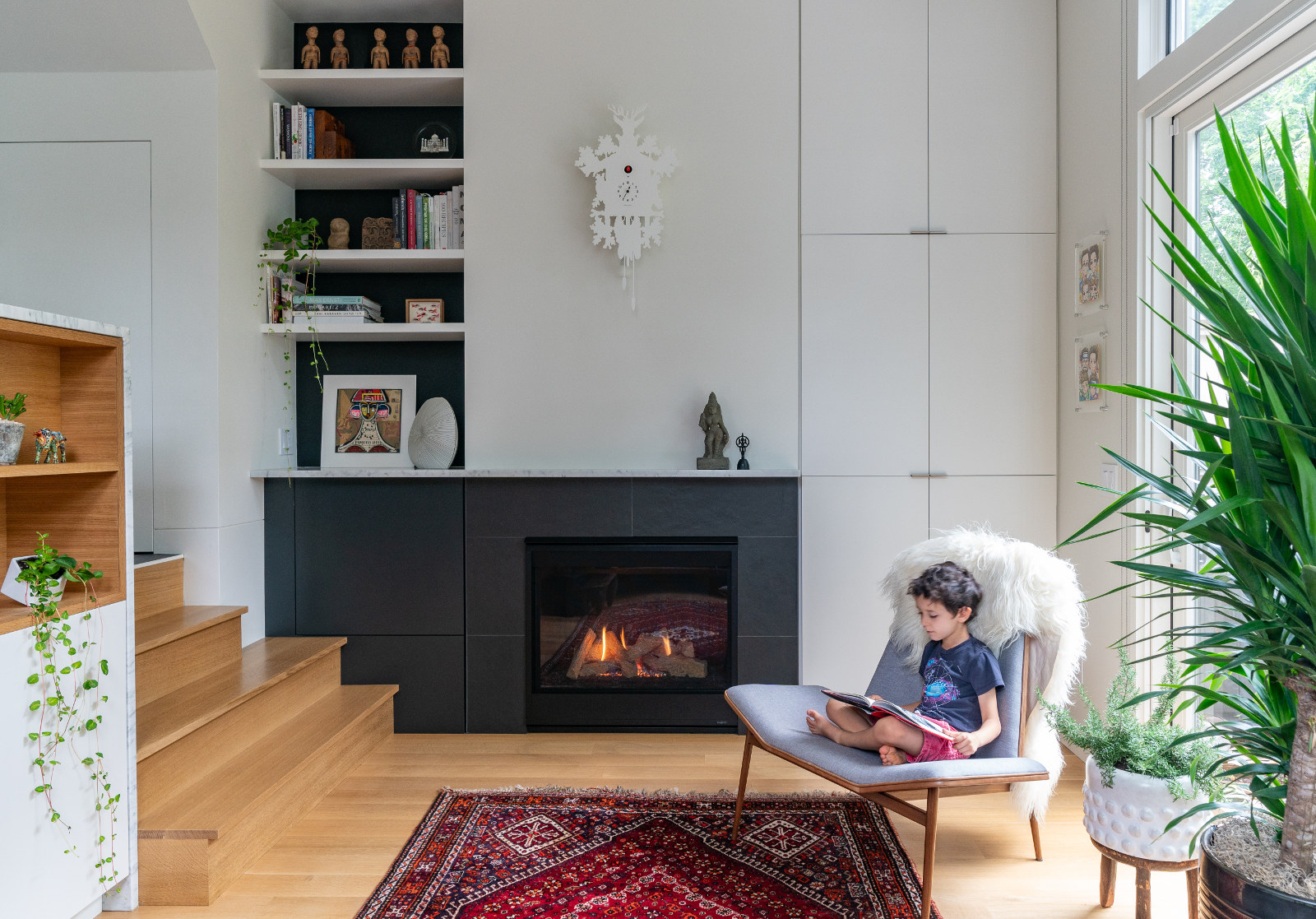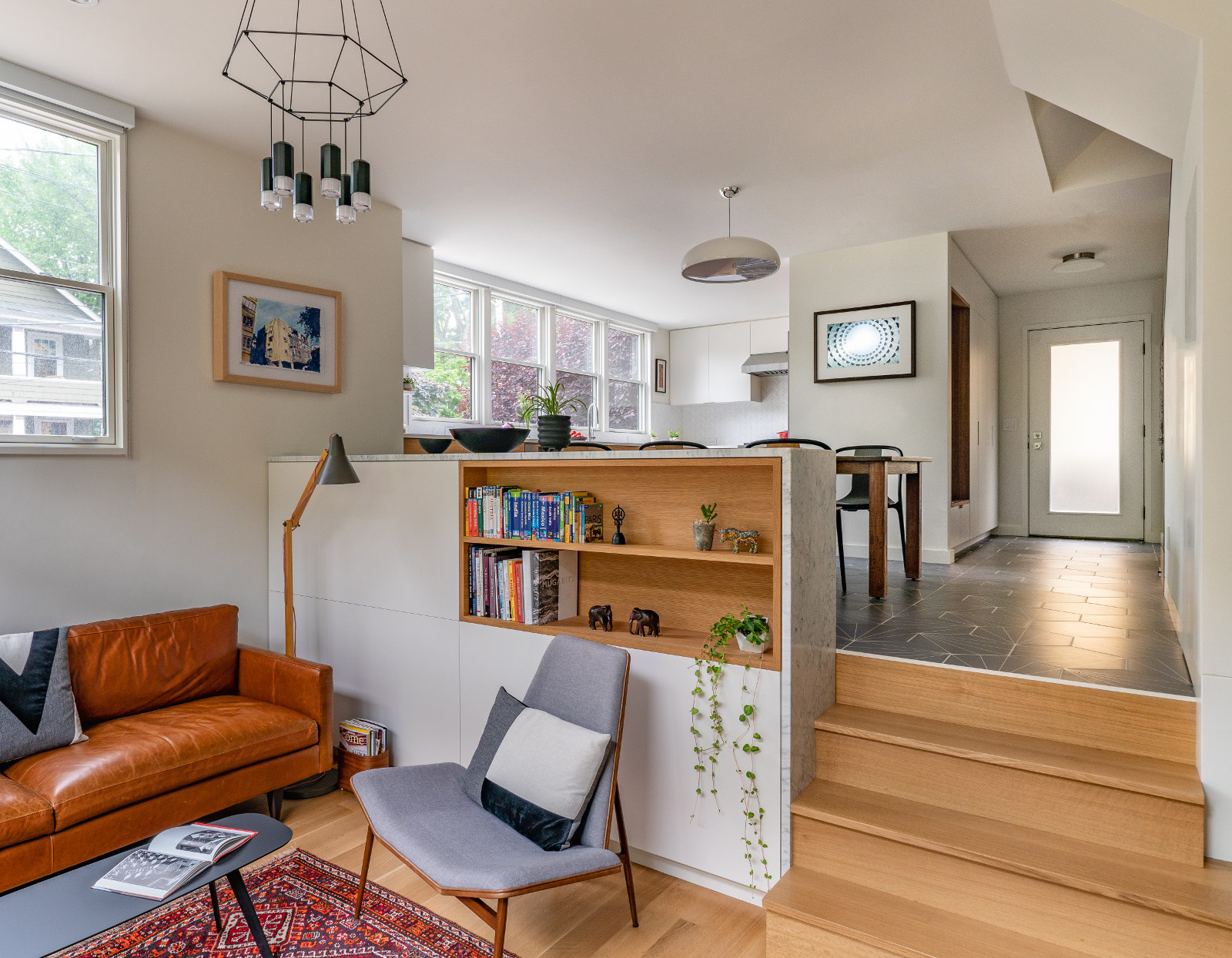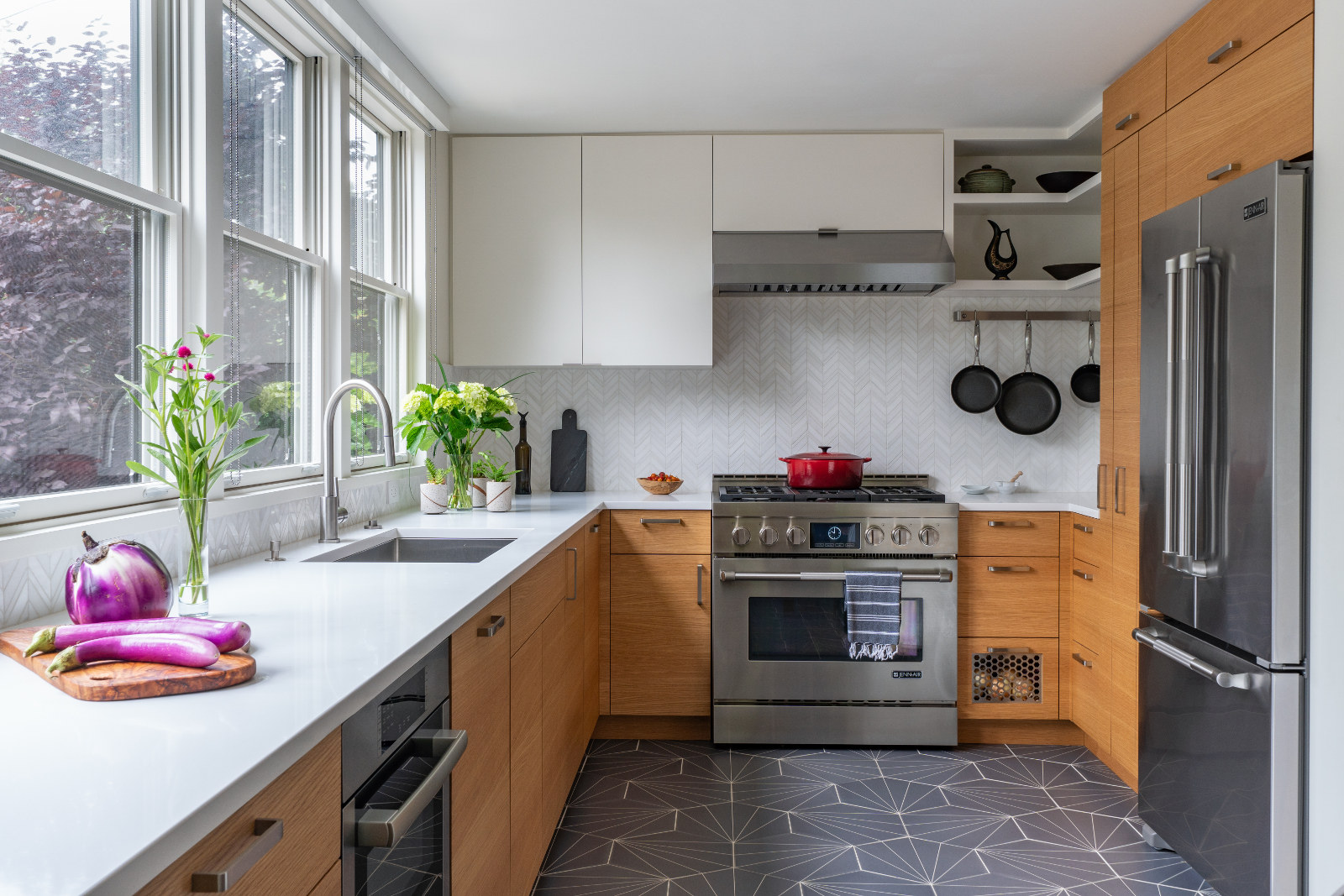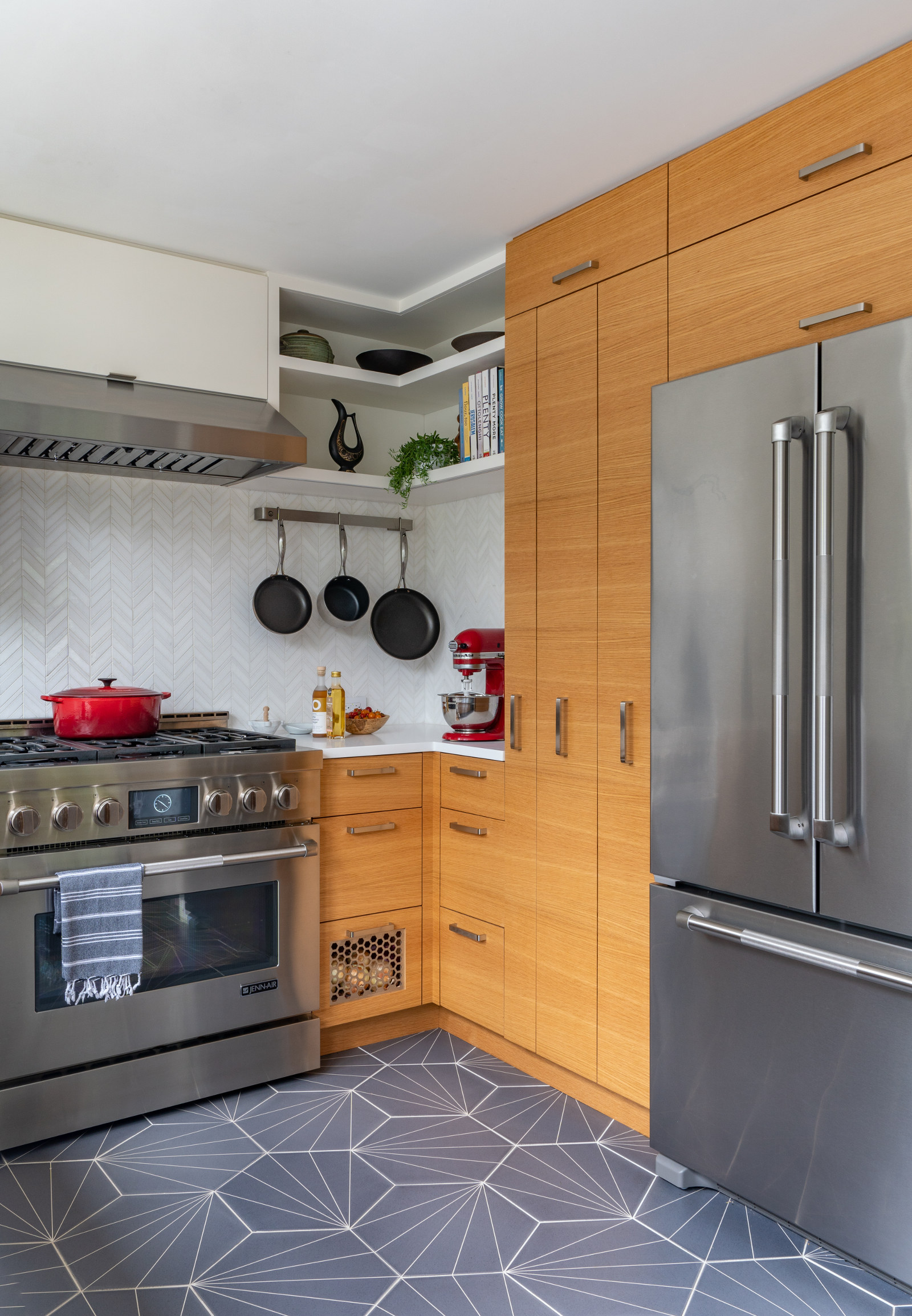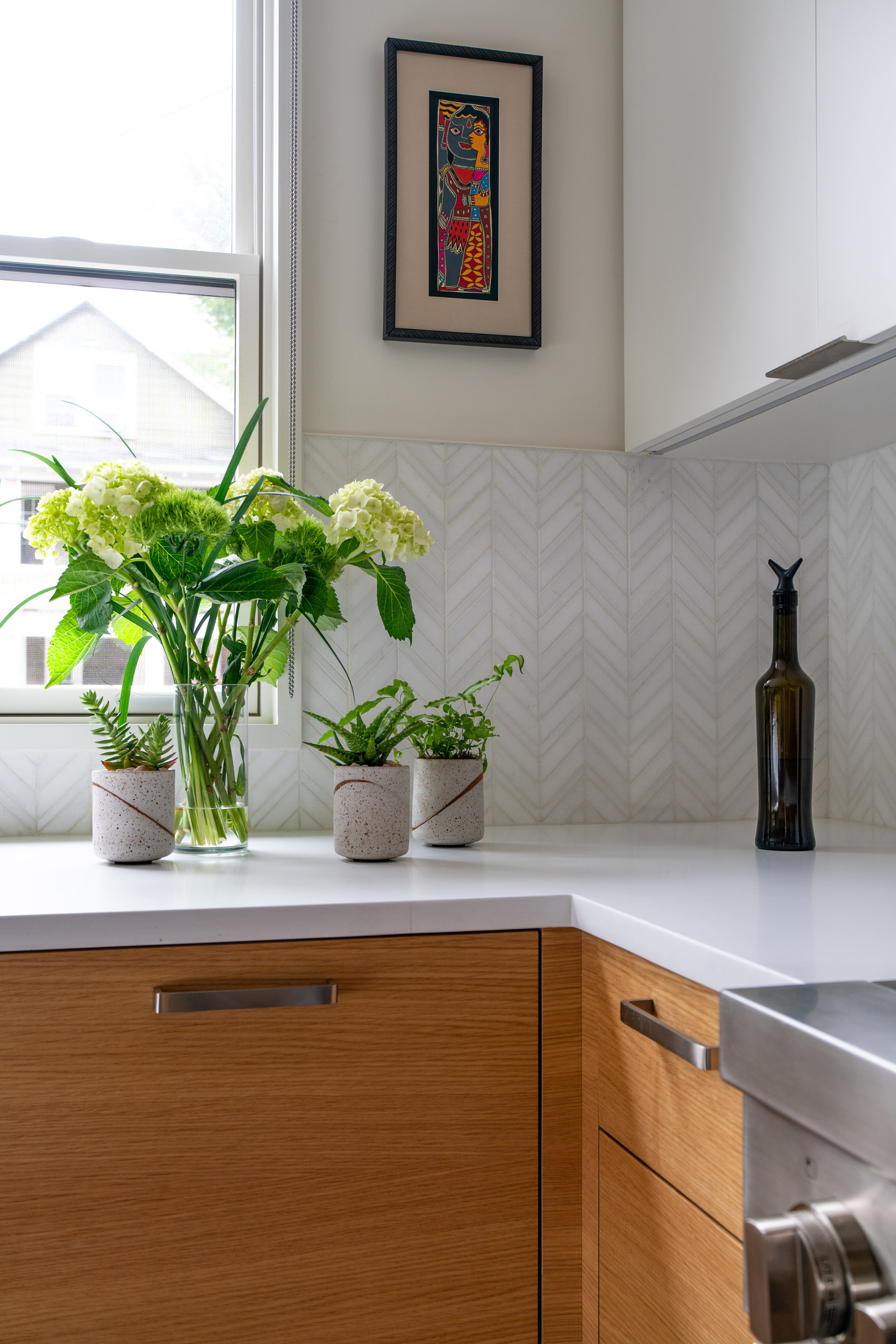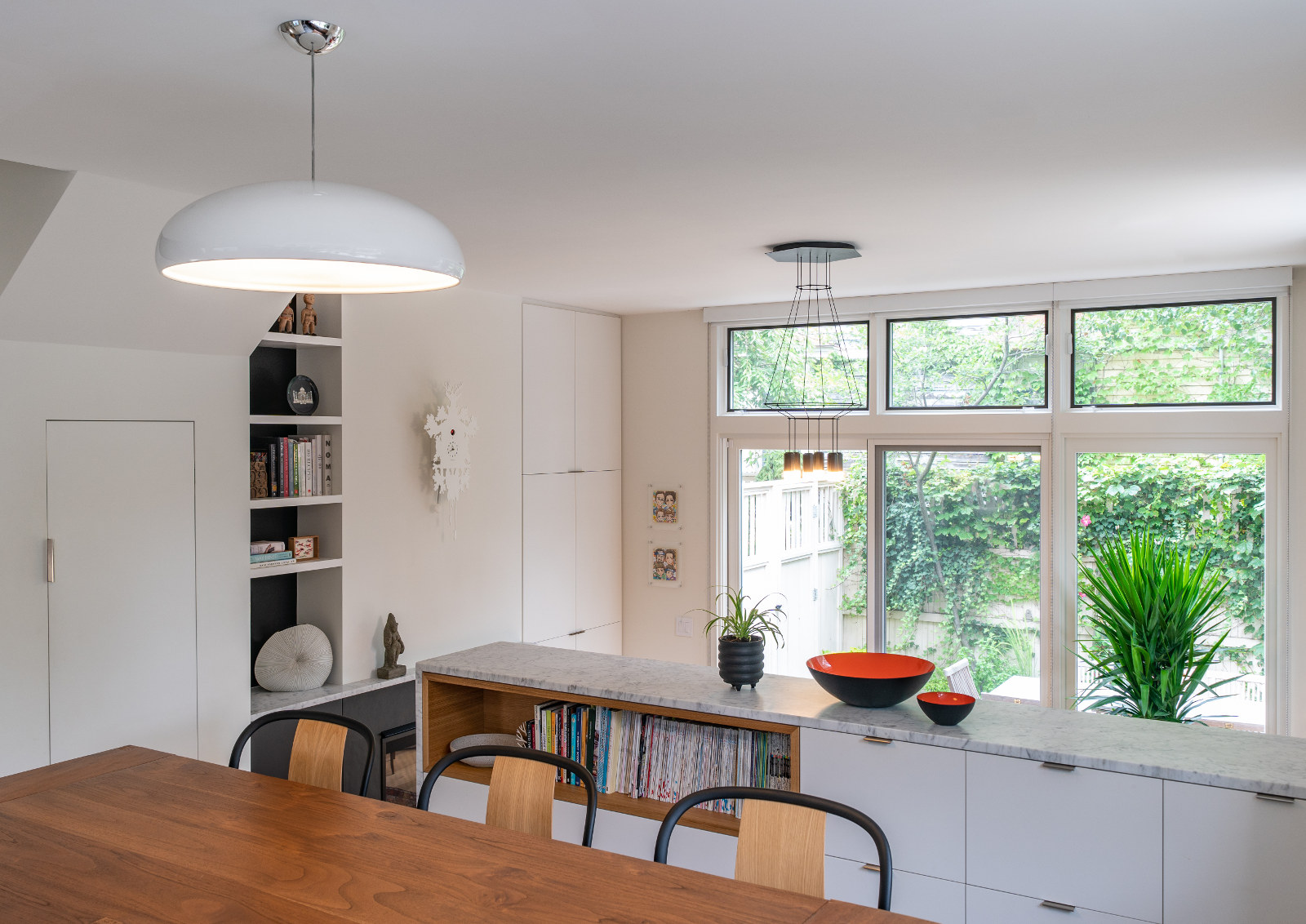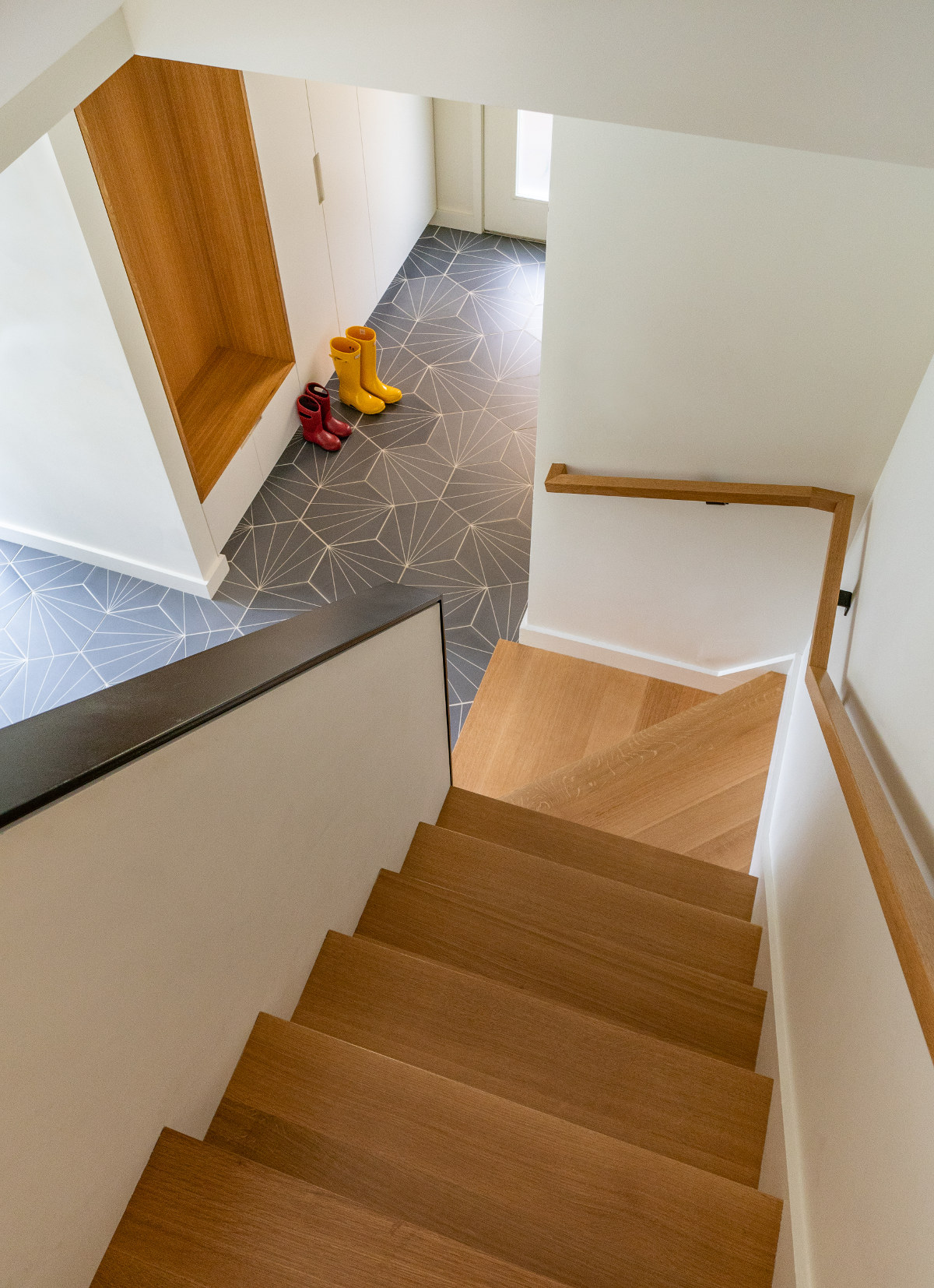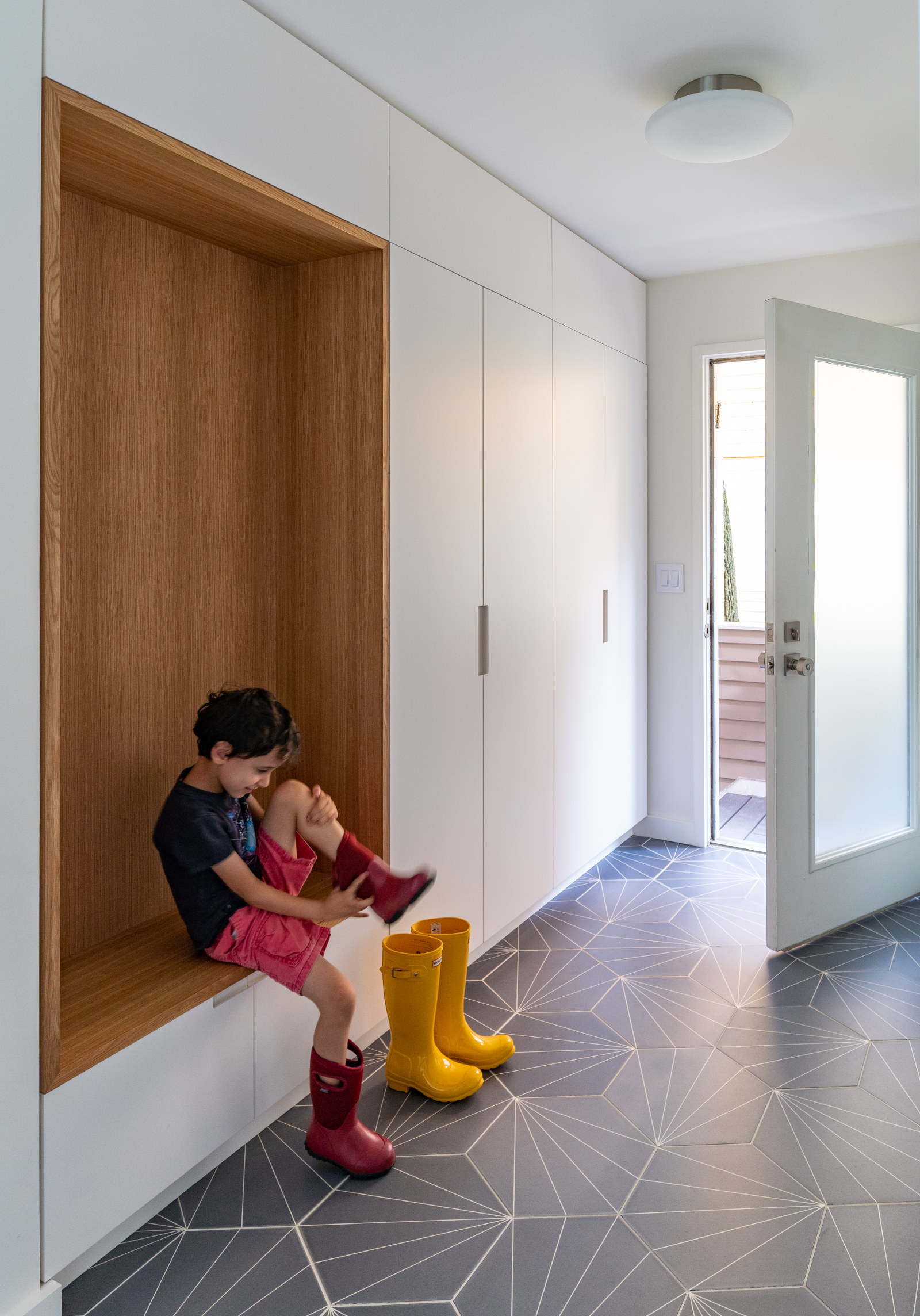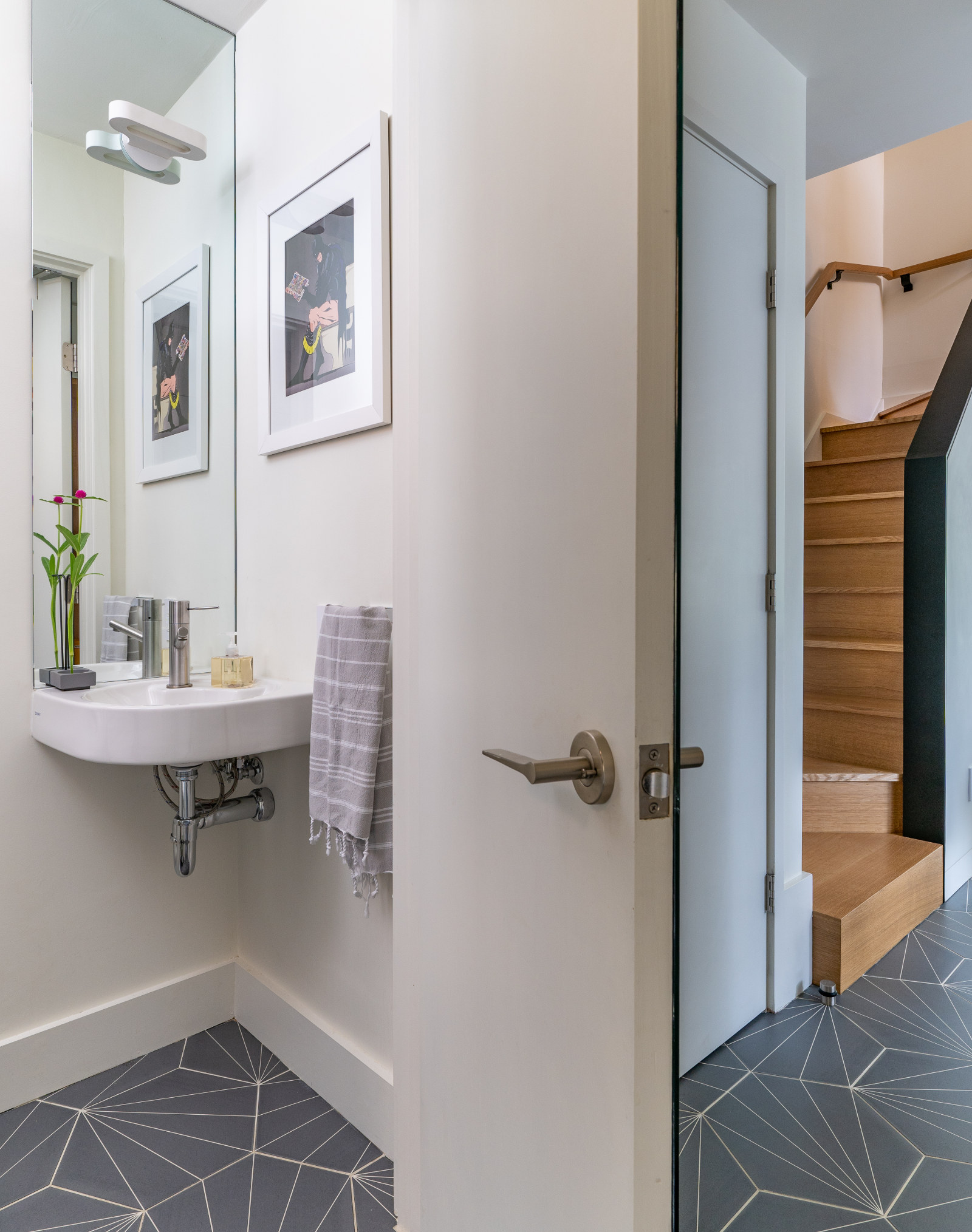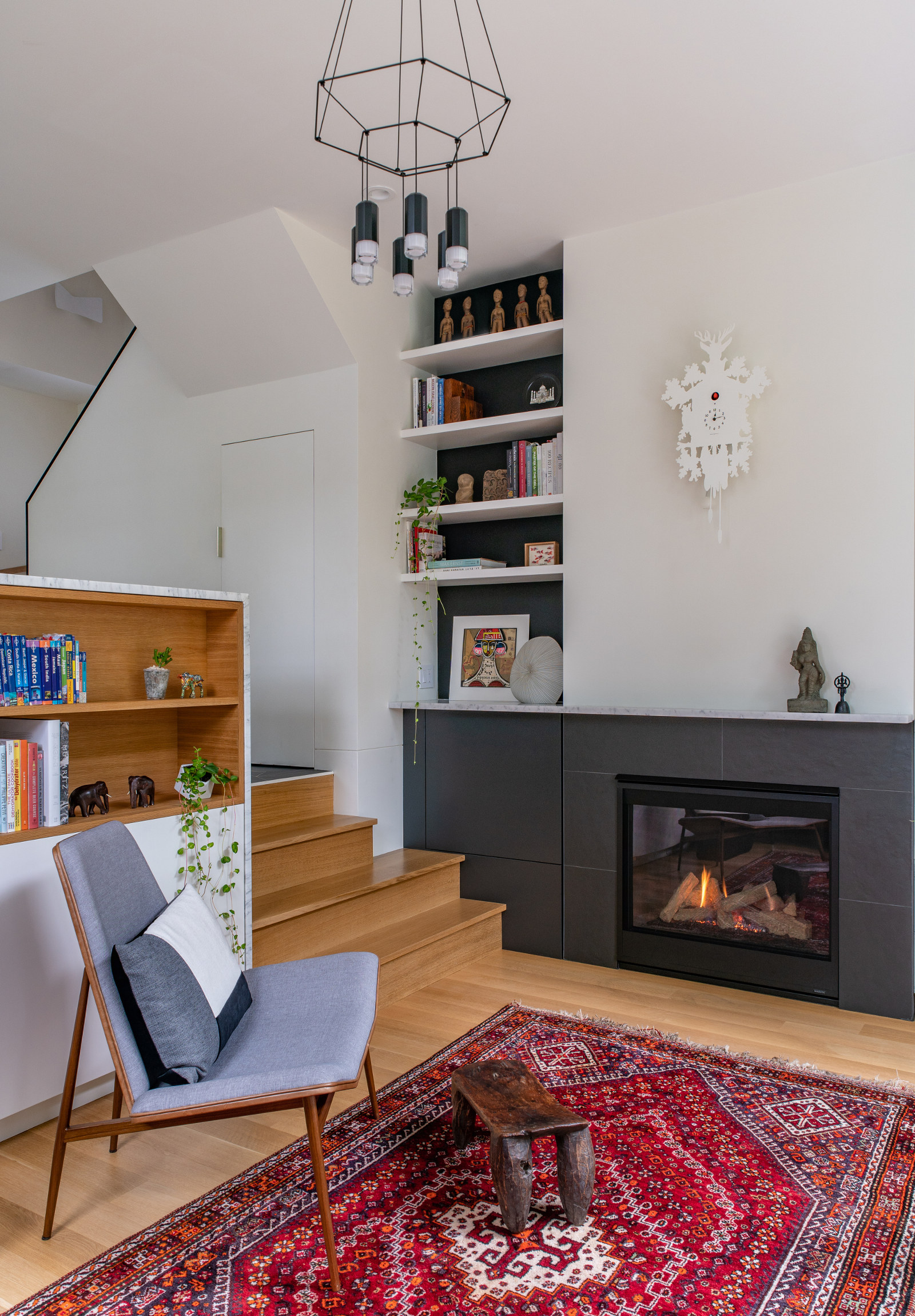 Walden St Renovation
Cambridge, MA | completed 2016
A couple, with their two children, were outgrowing their compact townhouse, yet they loved the location and were priced out of larger homes in Cambridge. Zoning constraints prevented them from adding any square footage, so the design brief required working within the small footprint; a larger and more functional kitchen was one of the primary goals of the renovation as the clients are avid cooks and host frequent dinner parties.
Heather moved and rearranged the kitchen which doubled the counter space, and added space-efficient storage solutions. Additional custom built-in cabinets define a new and a much-needed mudroom with storage. Extending the floor area at the entry level into the sunken living room created more space for the dining table, and the guardrail was re-designed as a multi-functioning buffet table and double-sided storage/display cabinet.
Throughout the home, the 80's style trim and details were replaced with modern lines; the result is a compact yet functional and family-friendly home in the city.
Project info
Size: 650 SF interior + deck
Credits
Architect: Heather Weiss, studiohw
Contractor: Brite Builders, Inc
Photography: © Eric Roth
Publications
Boston Home Magazine,
Step Right In
; Summer 2019