Boston Loft Renovation
Chelsea, MA | completed 2013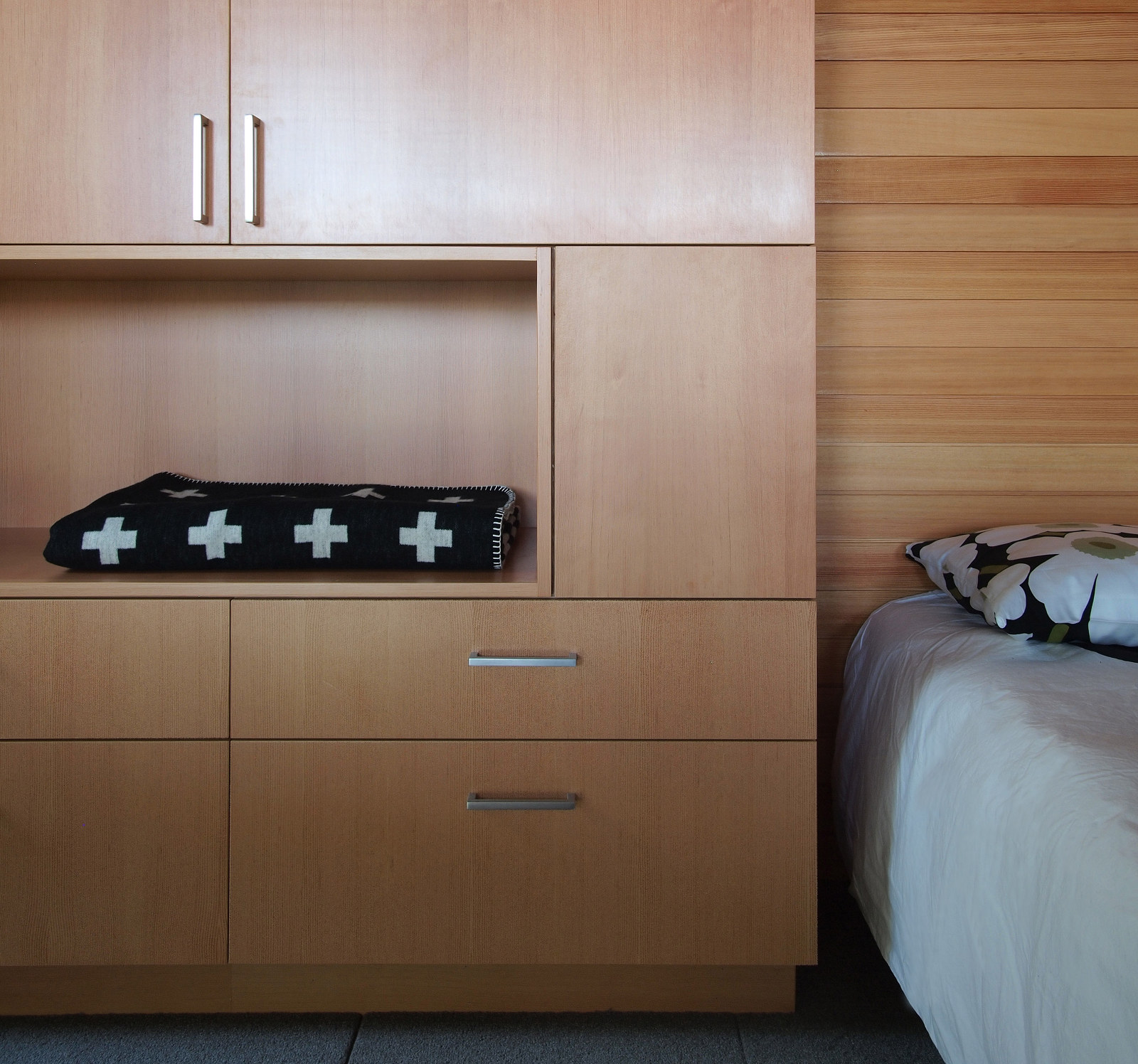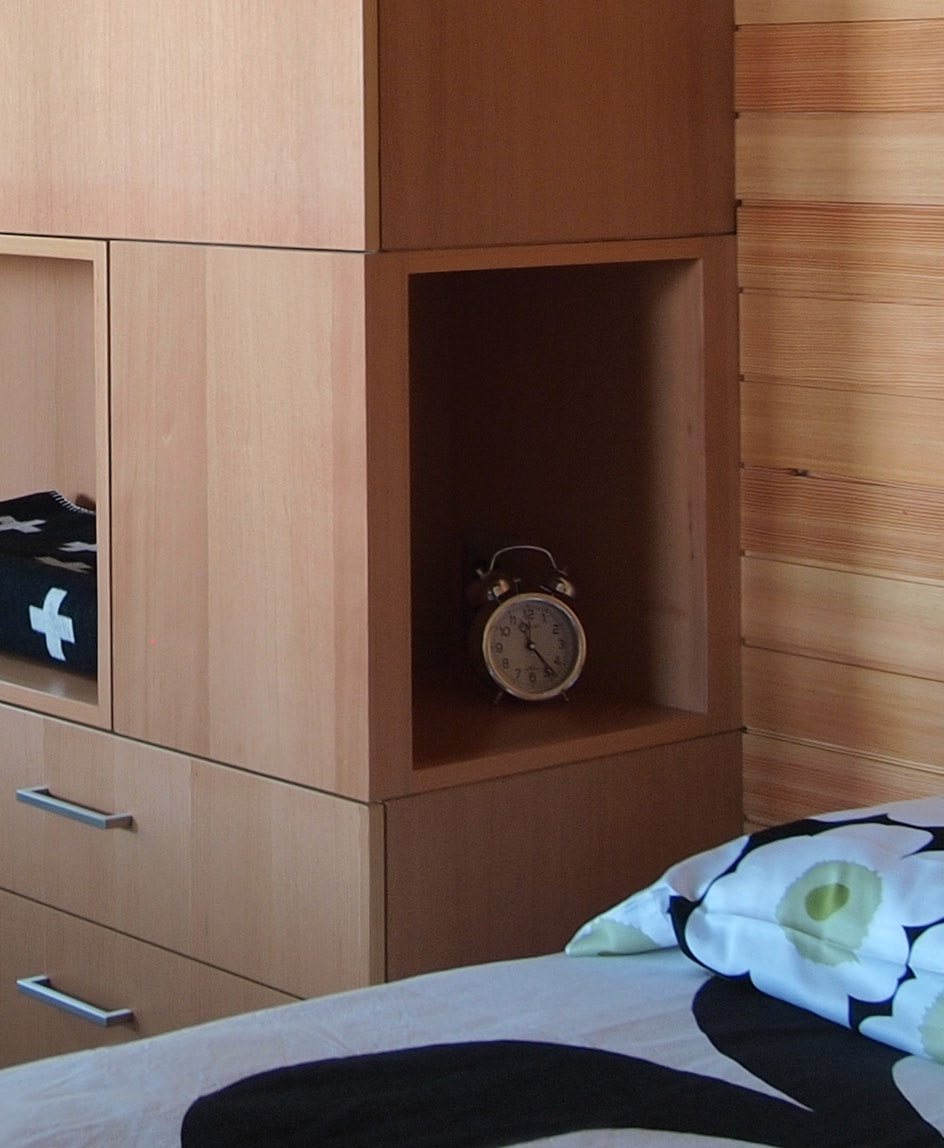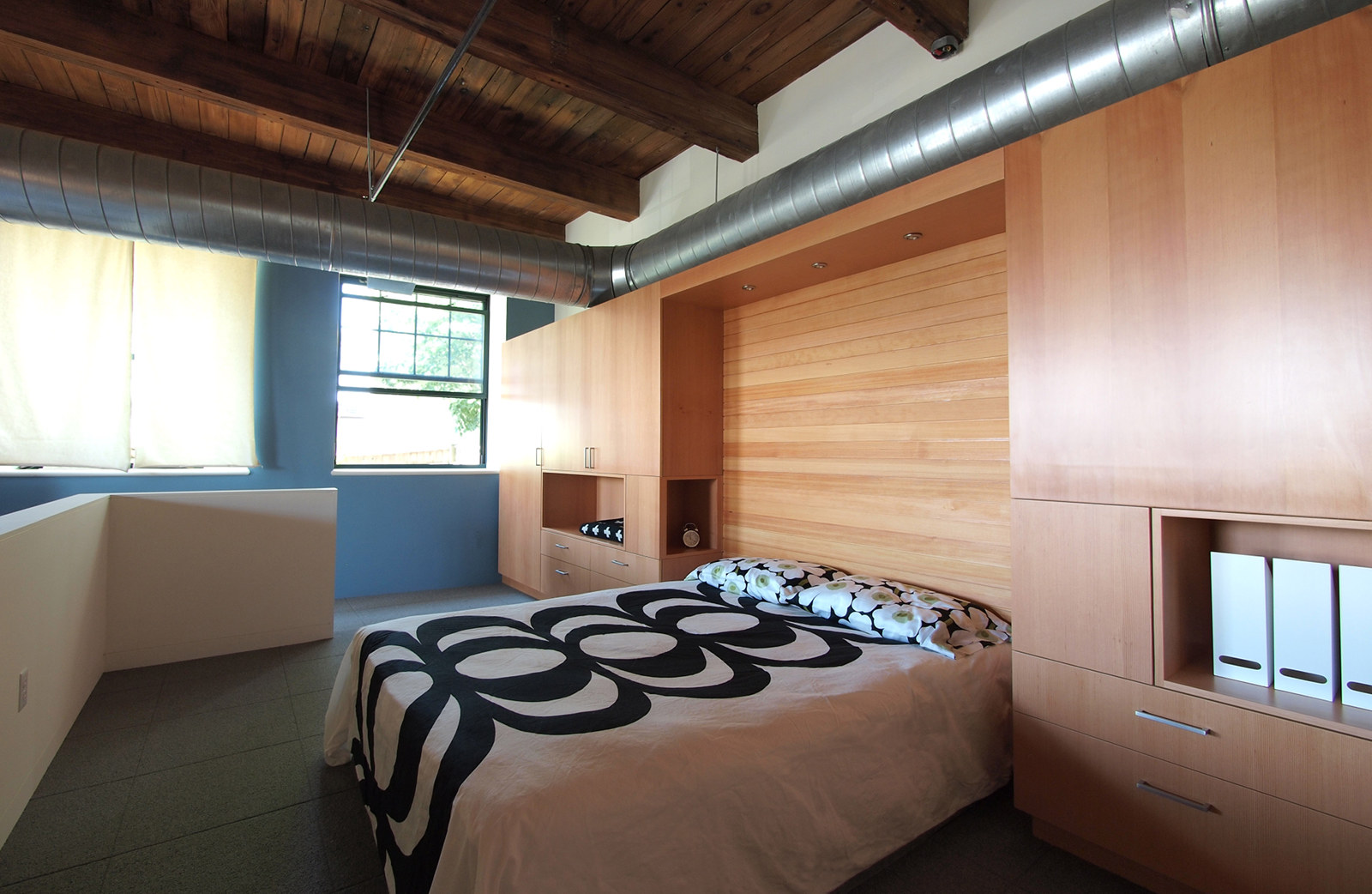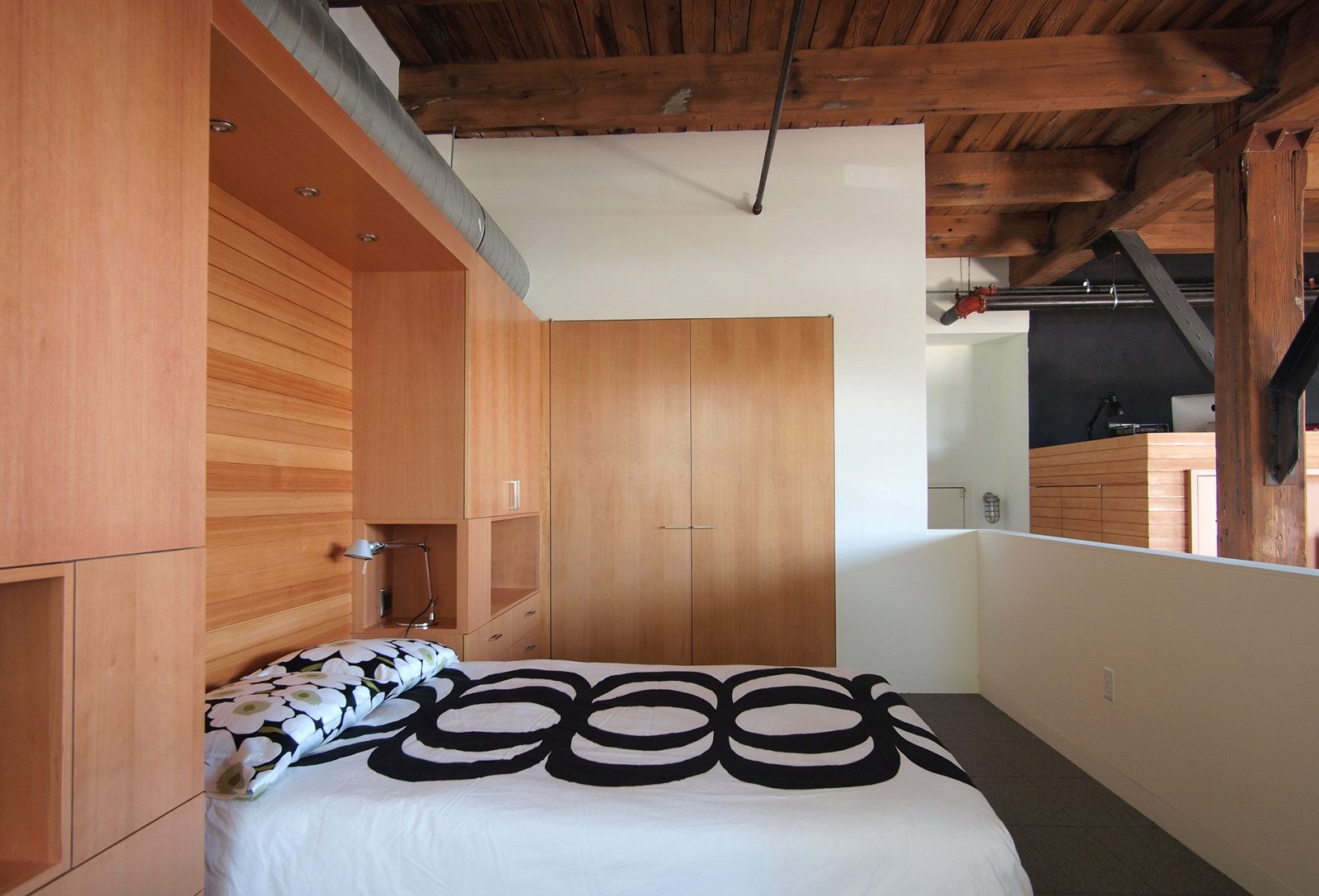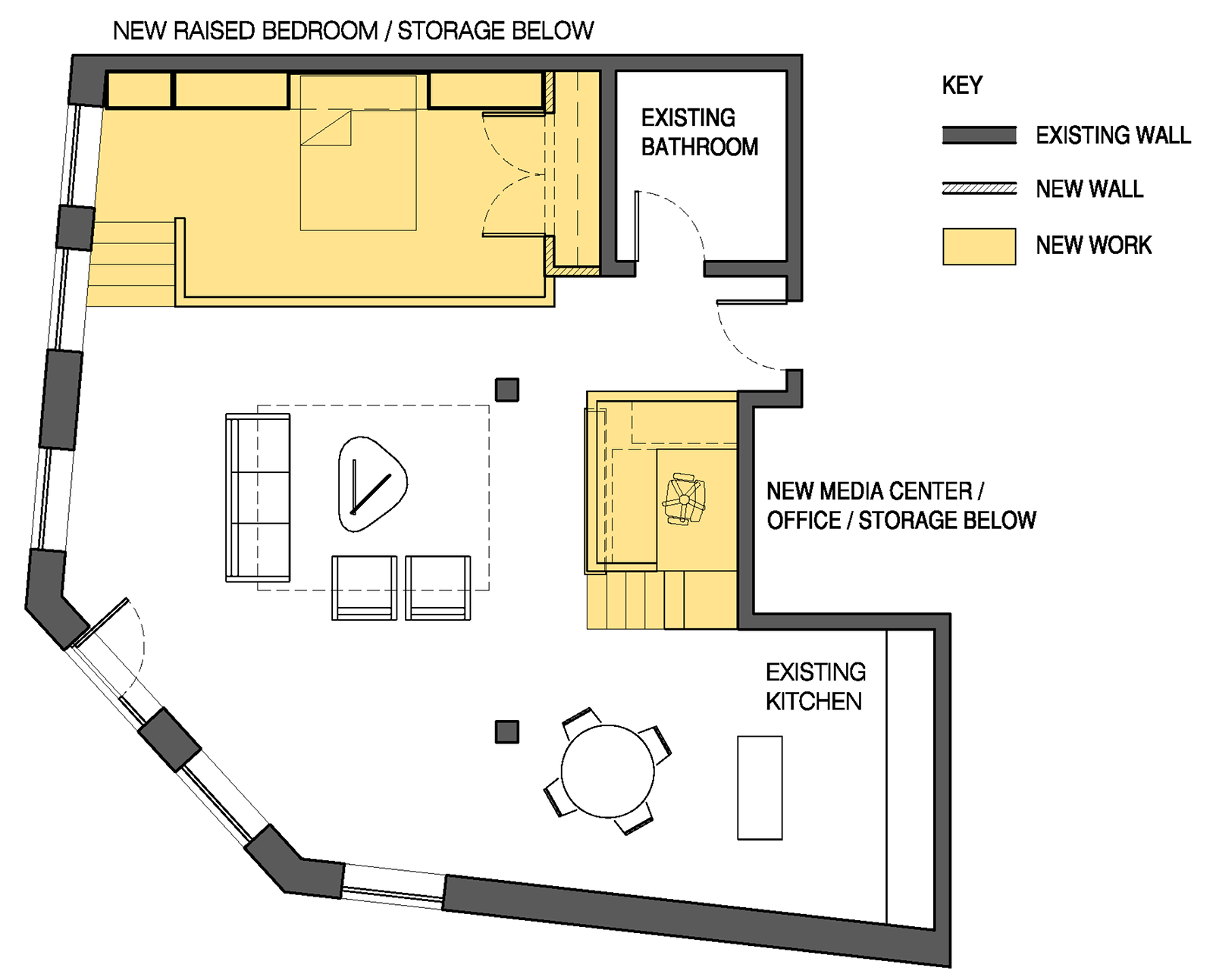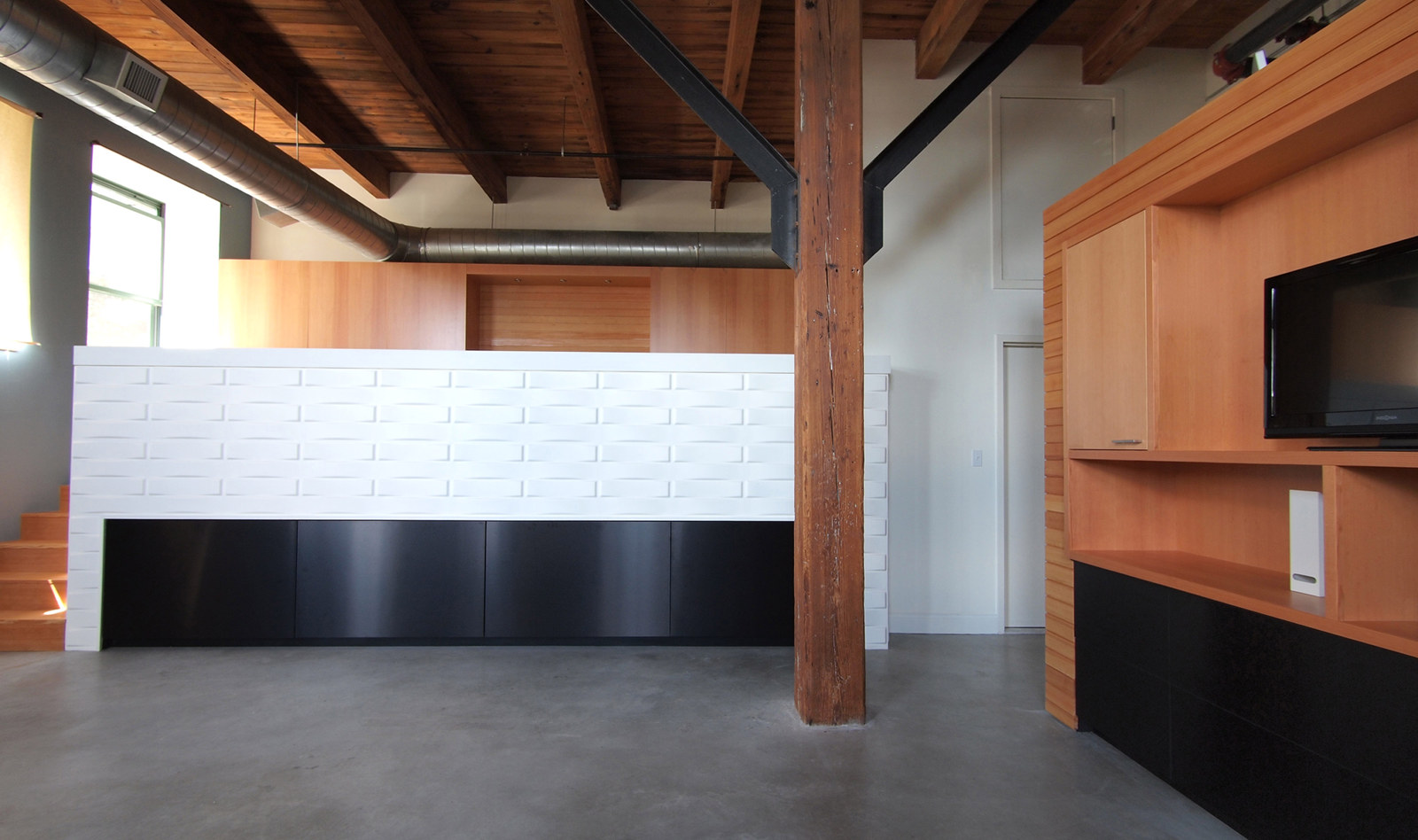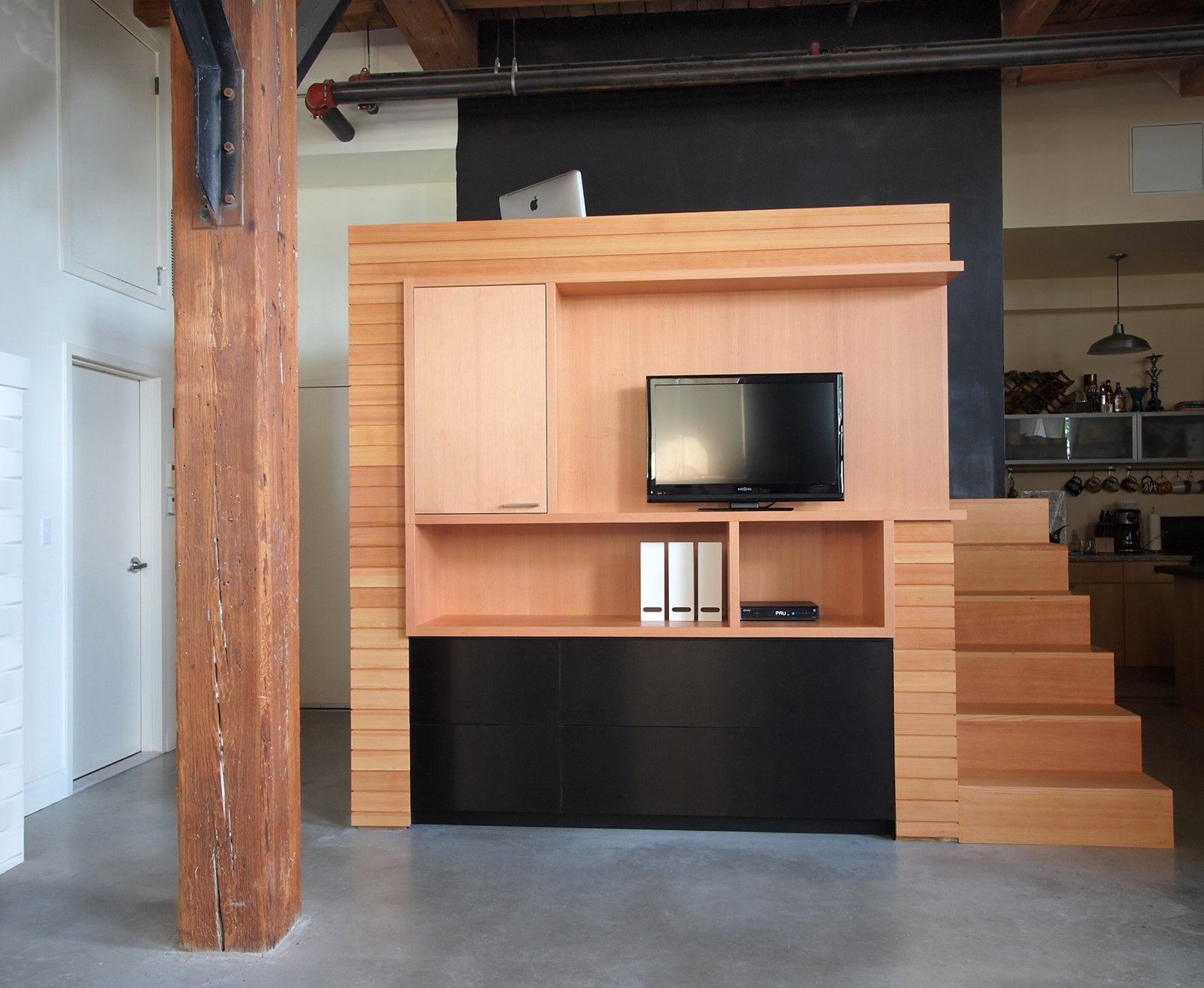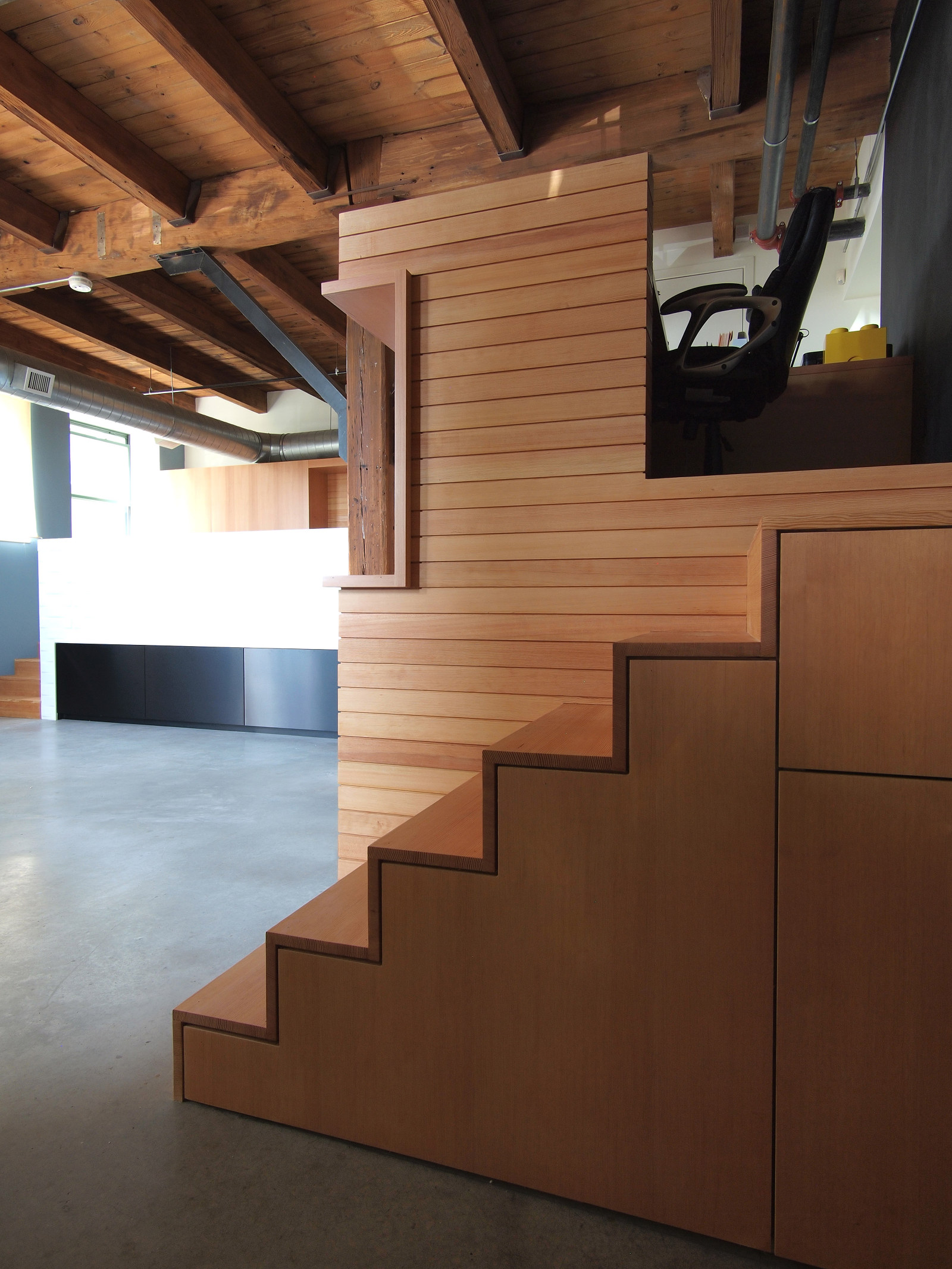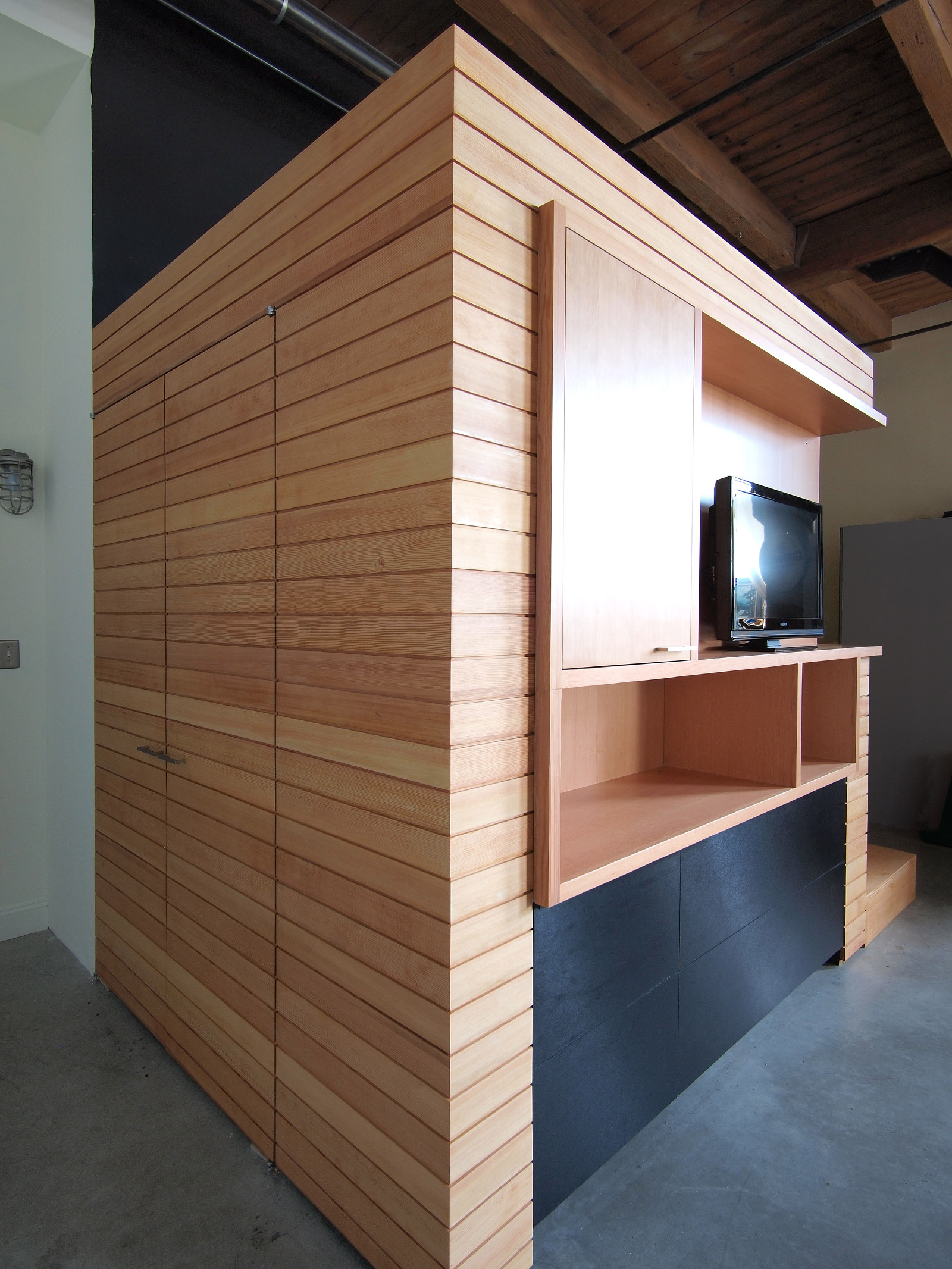 Boston Loft Renovation
Chelsea, MA | completed 2013
The existing open loft space in a converted shoe factory in Chelsea, MA, was in need of spatial organization as well as closets. The owner requested a raised bedroom area and a raised platform to use as his office.
Heather designed custom cabinets along the wall of the raised bedroom area, with an integrated wood headboard, to conceal existing ductwork from the bed and provide much needed storage. Deep drawers below the raised floor utilize that space for additional storage. The textured half-wall defining the bedroom provides visual privacy from the living area while keeping the space open and connected, as the owner desired.
At the new raised office, the space below is used as a media center to help define and provide a focal point for the living room. The space below the stairs provides additional pull-out storage for the adjacent kitchen. At the opposite side, by the front entry, a coat closet is concealed behind slatted wood doors, with access to additional storage space below the office. Douglas fir wood and blackened-steel veneer drawer fronts continue the material palette of the loft's existing structure.
Project info
Size: 220 SF bedroom, 70 SF office/media build-out
Credits
Architect: Heather Weiss
GC & cabinet maker: Kevin Siddle, KJS Custom Works
Photography: © Heather Weiss